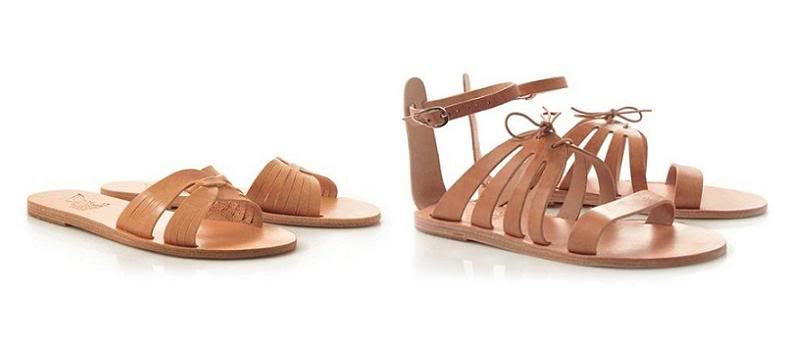 Almost a month after the last post and as I'm still in Greece enjoying my last holi-days here, I stroll around Athens in search of what's new and what's been missed all these months that I've been abroad! I have to admit that I catch myself behaving like a tourist and I visit shops around the centre in search of genuin "Greek" things, clothes and...hmm food!

These internet-free days that have passed, I realised that the most precious piece of clothing for summer is a pair of sandals and when out of a chance I found the site "Ancient Greek Sandals" I thought that the idea of such a site was very smart especially for the people who live abroad and don't have the chance to visit the area around Plaka and Monastiraki!

The sandals named after Greek godesses vary from real classics (if you go camping you'll definatelly recognise the "most-wanted" of the list) to originals with more elevated design details! The sandals above were my personal favourites and although being a little bit overprised for me, still the fact that they are designed by Christina Martini who has worked for designers like Vuitton and Balenciaga make them special.