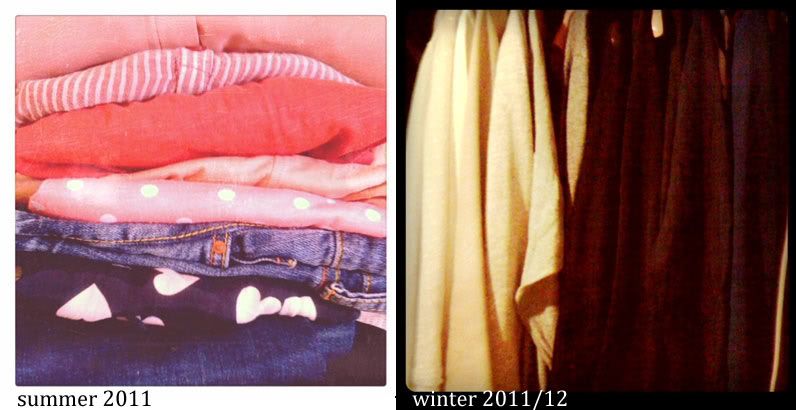 Today while checking my +1500 photos on iphone I found these two snapshots of my closet taken in two different seasons of last year.
Well..."I can't help but wonder"...what the %&@ happened to my closet?! It's true that I hate Winter season and that I can barely handle the cold weather but this drastic color range change I think reflects it much better than said. Also Florence is a very "monochromatic" city as well so...
the conclusion of my thoughts for tonight is that not only seasons but also cities reflect on our clothes and our moods. Oh and I forgot to tell you for the first time ever, I got dressed in black head-to-toe! Definitely an accomplishment not to be proud of...