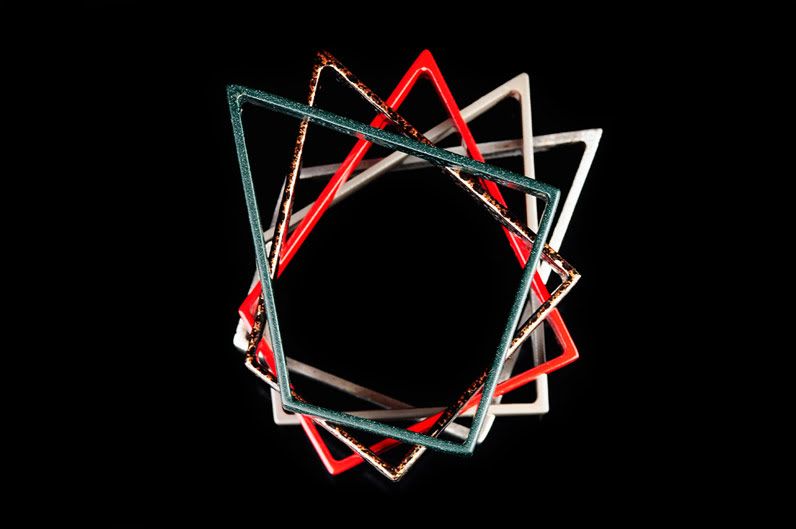 When something is made for a good cause, I personally believe that it deserves to be published everywhere! That happened a few days ago, when I was informed about these bracelets made by the industrial Greek designer Dimitris Haidas.

The bracelets are made from stainless steel cut with laser to achieve the thickness of 2,5 mm, they are specially processed so that they are smooth while their color is electrostatically painted! I personally love the color version of them as you can find these bracelets in their "industrial" version, too.

And now the good cause: Shares from the purchase of the bracelets will be deposited to the Centre of Social Support of Women (Κ.Κ.Υ.Γ.) that constitutes an intervention of the Company for Social Exclusion and Mental Health (Ε.Κ.Α.Ψ.Υ.) in the social problem of violence against women.
You can find further information and the e-shop where you can buy online the -only 15 left- bracelets here.
P.S. oh yes you gossip girls! The model in the first picture is Ramona from Next Top Model