Some days ago while reading one of my- many-fashion books i discovered

Mimotica Micola

! A Barcelona-based brand that I immediately loved! Few hours later I was still looking at the site, the online shop and the blog (because there is one blog too!)
So here is is my Christmas/New Year's present for all of you! Raquel Micola was kind enough to answer all my questions (even the weird ones!)
and I promised to visit her new Barcelona store soon!
Enjoy....!!!!
1.Describe yourself with three words!
Stubborn, girly, playful.
2.Is it true that you learned sewing from your grandmother that sew bullfighters' costumes?
T
otally true! She is very good at sewing, as doing the bullfighter costumers is nearly an art. When I was a child, all thops beads and shiny threads look like treasures to me, that's why i payed atention! So I spend many many many hours with her learning how to sew. Now, she is 81 years old, she does not sew anymore, of course, and she is so happy to see the bags we do in the magazines and on TV!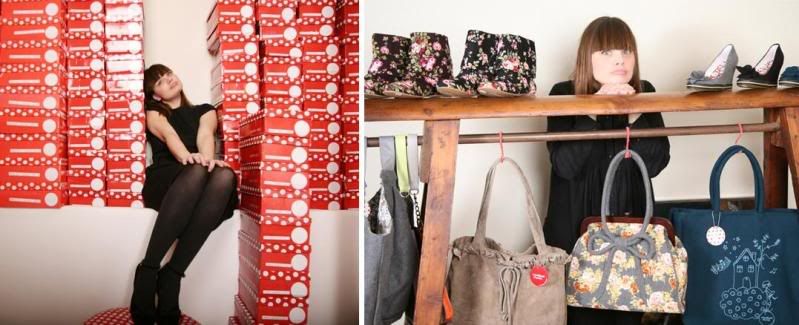 3) At 2007 you were featured in the book "Young Fashion Designers" (Evergreen) and you had said that you would love to design shoes! Now, almost 3 years later you have achieved it! What's your next goal? A clothing line maybe?
Maybe, maybe.....the truth is that I alwasy have in mind new lines, my team has to stop me! You know the Mimótica is the science of pampering the client, of taking care of every single detail in each product. So I really love each of my models as my own child, I hate to do things in a bad way, I like to give my clients a product they will love and that means doing things step by step. So, of course i always want to do new lines (clothing, for sure! I love dresses and coats!) but I really need to do it step by step.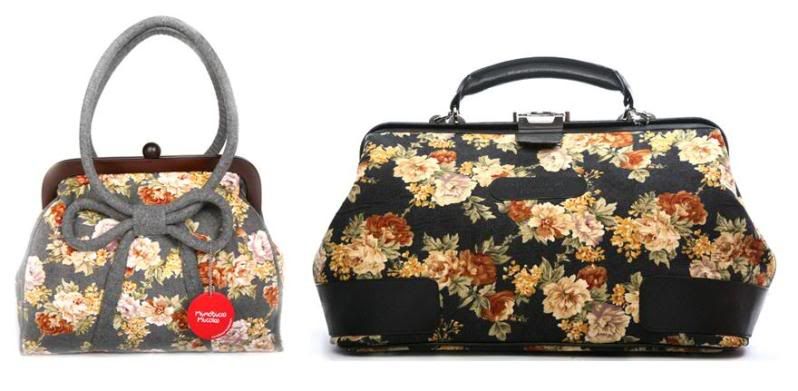 4) Your bags have a vintage and playful character! Among them, i discovered a redesigned Birkin bag! What does Birkin represent for you?
It is a key bag! Imagine! it is a bag designed in the 60's and still confortable nowadays! I mean things have changed a lot, women role has changed a lot and still we feel confortable with a birkin bag! that is amazing. For me means feminity.
5)Who is your icon of style and why?
mmmm....I have many, and I change quite often of style icon, but I really like Kate Bosworth. She is so elegant, naturally stylish. She alsways looks very nice dressed no matter what she wears, she is so calm, elegantly calm look.
6)In your site you say that you wear glasses when you design and by the pictures, i guess that you have a large collection! How many pairs do you own at the moment?
I love glasses! The funny thing is that I do not need glasses. But I like to wear them, cause it is another accessory for me. So, I do not want to resign to wear them just because my eyes do not need it!! Sound crazy i know, but for me they are just the same as a bag or a bracelet...
I think that right now I have 5 pairs of glasses. When I wear them it means i'm very busy with design, so the girls in the office know that when I'm wearing glasses I'm very concentrated and usually do not ask me many things ;)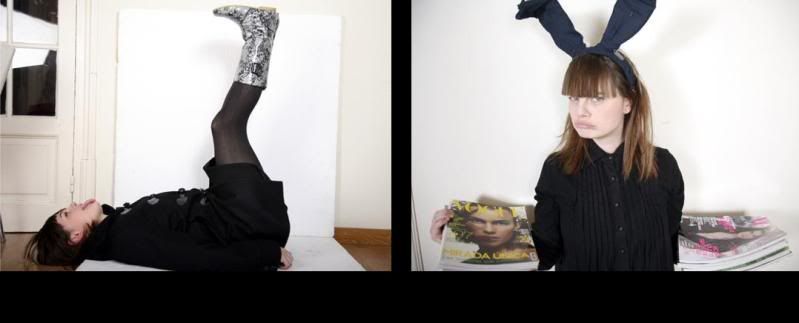 7) 2010 is almost here! What are your wishes for the new year?!
Wishes for next year....mmmm...many but the most important is that we are planning to open the 1st Mimótica Micola store in Barcelona, so I hope that it goes well and that my clients continue liking my designs!
Visit Mimotica Micola
here
and buy the stuff online or even here...in Greece!!!!
Agia Paraskevi
Saturday
Agiou Ioannou 18-20 - Agia Paraskevi 15243
Athens
Petite Boutique
Grammou 46 - Vrillissia Athens 15235
People people
21 Fokionos Negri Str.- Kipseli-Athens 11257
Peiraias
Ria
Kountouriotou 149-151- Peiraias Attikis 18535