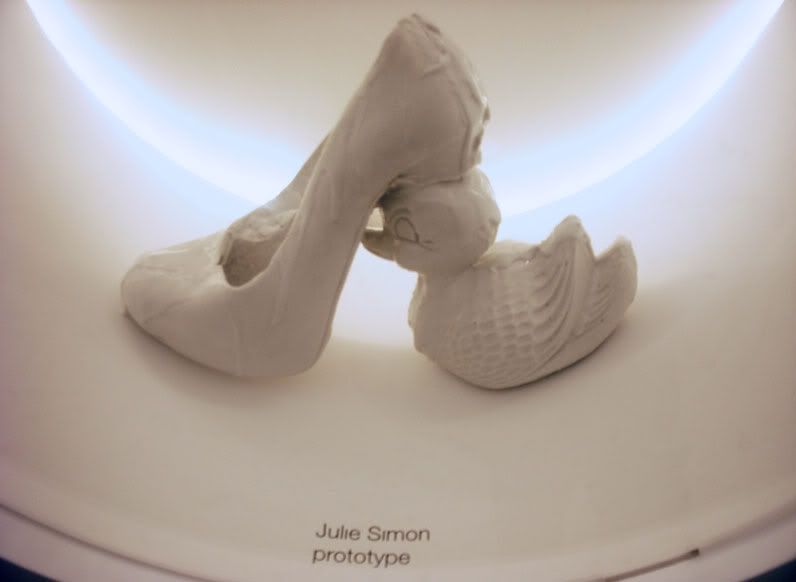 Beloved brand

Melissa

created especially for the occasion of the 2011 Salone del Mobile, a line of three new shoe designs. The Brazilian label collaborated with the

Head – Genève

(Geneva University of Art and Design) and gave the opportunity to three young student designers of Fashion, Accessory and Jewelry

Design
to develop a completely experimental prototype of a shoe.
The three winning projects, designed by the students Julie Simon, Marine Stampfli and Morgane Ribeyrolles, highlight the avant-gardist creativity of Fashion Design at Head – Genève while combining at the same time the technical expertise of the Melissa label.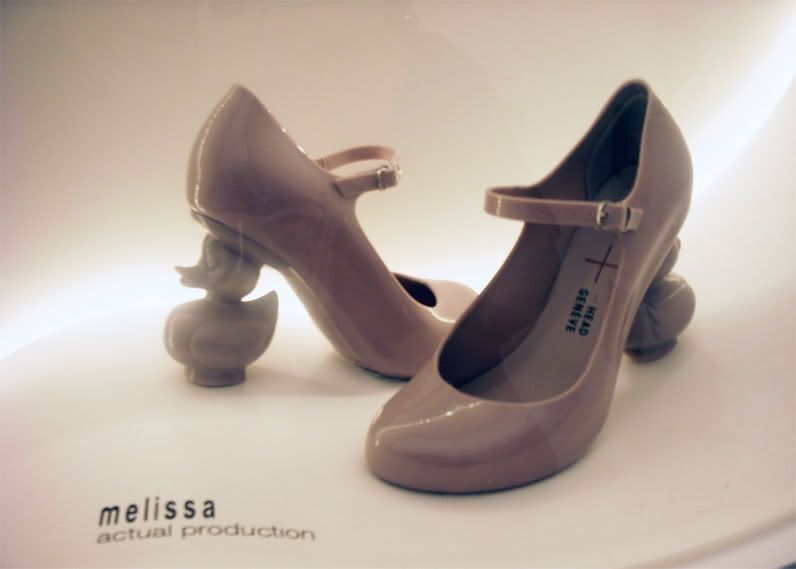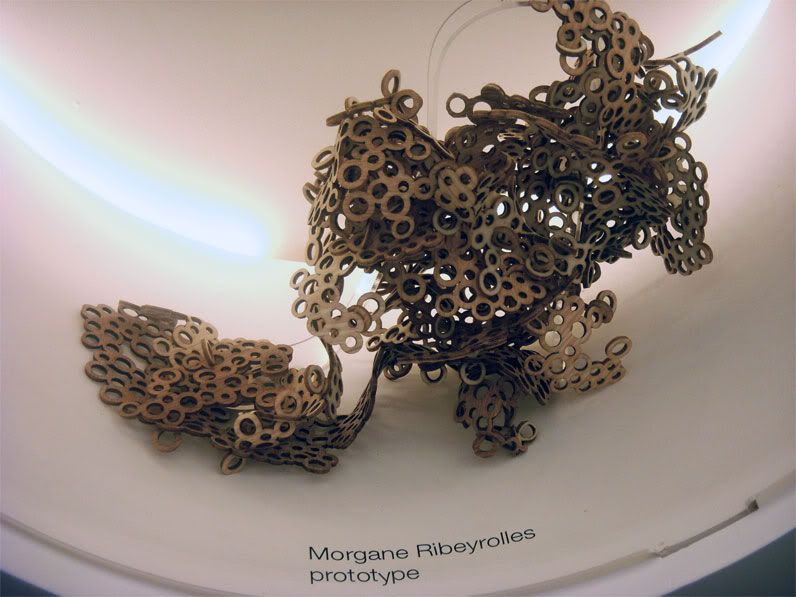 T
he most interesting part was that we were able to see the prototypes as well as the final shoes along with video projections of all the other participating projects. Every student used a different material as for the
prototype, from wood to leather, to fabric, but from the three winning shoes, these two are the ones that
really impressed me.

The playful and joyful

"Melissa Academy Duck"

by Julie Simon, the

"Melissa Academy Exlocio"

by Marine Stampfli along with the shoes of Morgane Ribeyrolles
will be marketed internationally in April 2011,
as written in the Head – Genève's site.
I really wish the "Melissa Duck" goes on production soon, too!