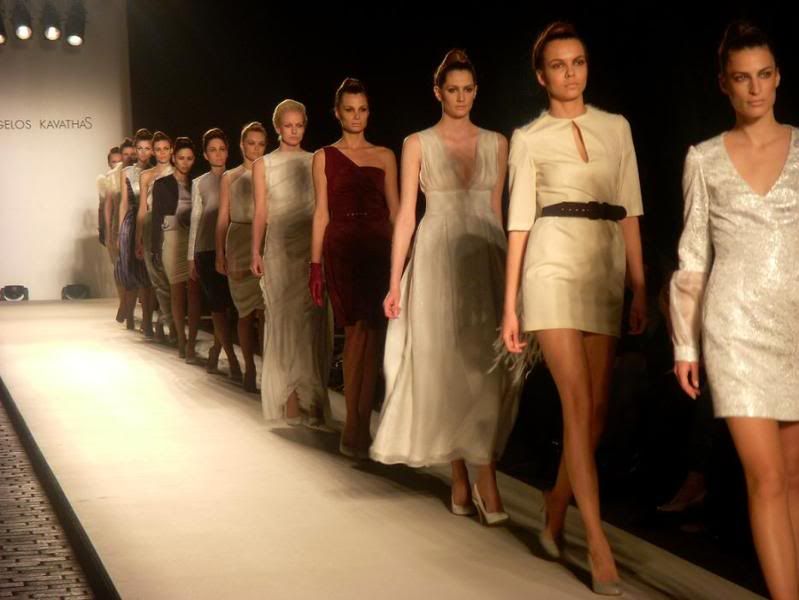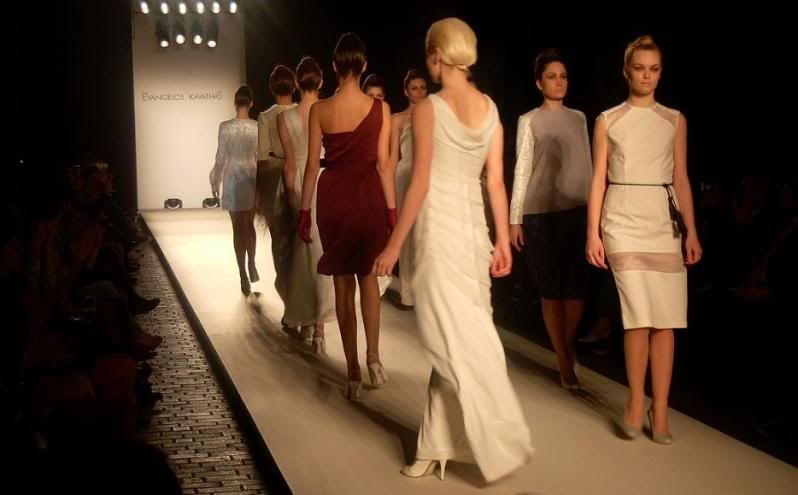 Evangelos Kavatha

s was the reason that I put on my highest heels and run to see his show yesterday afternoon!

Despite the fact that this was his first-ever-catwalk-show, the line that was presented was FULL! Full of all the necessary things that make a collection complete. The theme was well-shown, the lines of clothes had a very specific form and the color palette consisted only of 3 or 4 colors.


Simplicity
is a key factor for young designers but only a few of them really get it! Most of them, just want to impress but impression won't make a girl imagine herself inside the clothes! And Evangelos succeeded in that! I could imagine myself in the clothes but more importantly I could imagine also other women wearing his creations!

That's why despite the collection's
"Fragile"
theme, I agreed with the card that I found at my seat! The collection was " A collection without any unnecessary sophistication" ! And that's what impressed us all!

p.s. Chloe has done an amazing job photographing each piece separately! Check her post here!