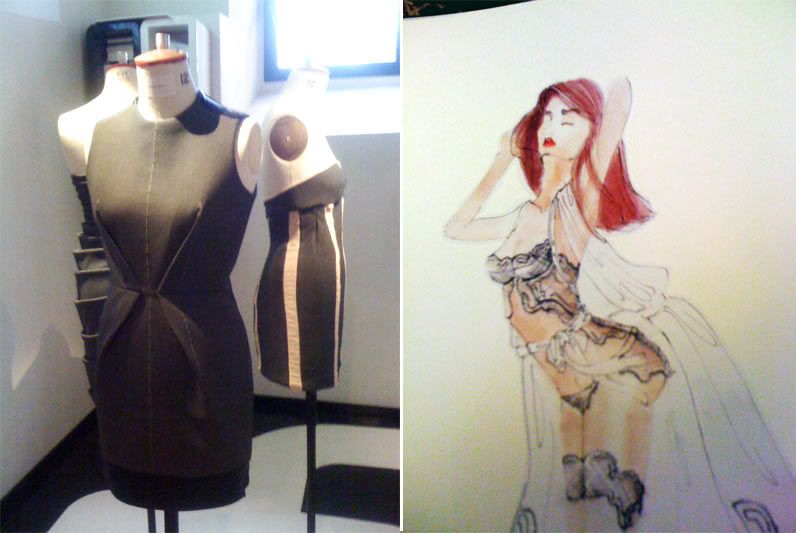 F.I.T

(Fashion Institute of Technology) has a long history in Florence. For the past years, F.I.T is sharing a partnership with Polimoda Institute of Design and Marketing here in Florence as Polimoda is the host institution.

Last week, the F.I.T students that studied in Florence for more than the past 8 months presented their creations, fashion or art related along with their books of inspiration and designs. In general I can say that we saw a lot of draping but also clean cut lines and well tailored looks.

My most favorite creations came from

Gianni Inglese

(second set of pictures) that combined soft and strong materials as well as

Robert Jakacki
with his clean lines and simple architectural silhouettes (first pic, fifth set of pictures).