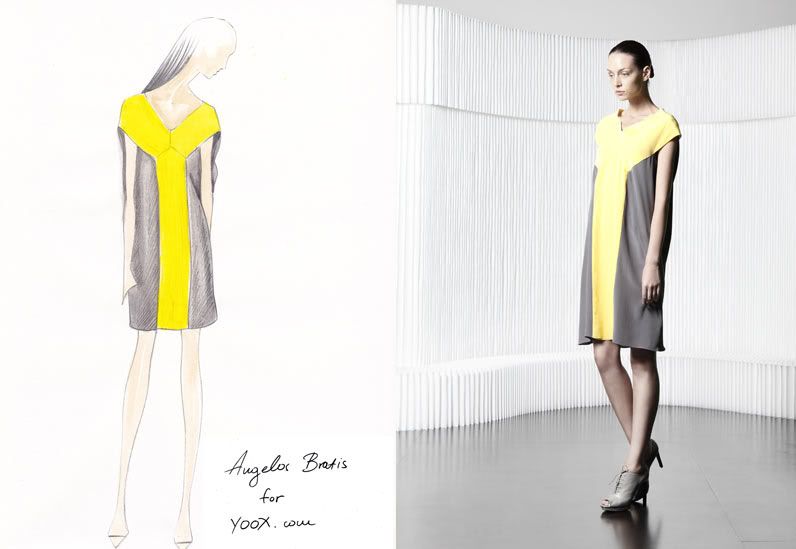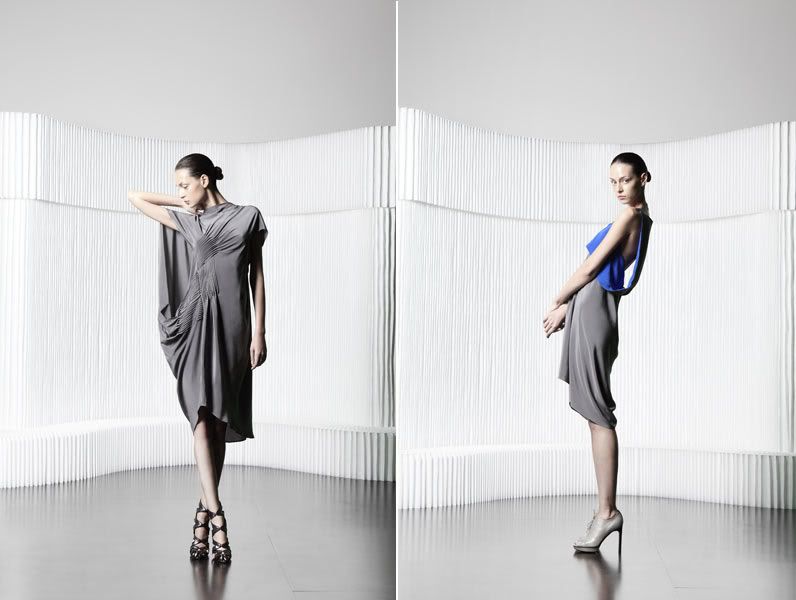 Well, I must confess this was a SO well written press release that I was really tempted to leave it the way it was sent to me!!
"To celebrate the launch of the Greek version of the virtual store, yoox.com unveils a unique collaboration with Greek designer
Angelos Bratis
, debuting online his Spring/Summer collection, alongside an exclusive caftan-dress designed exclusively for yoox.com and available online starting from today.
The Spring/Summer collection - ECHO LOVES NARCISSUS, is inspired by the famous Greek myth. According to Angelos Bratis this legend is more contemporary than ever in today's digital age. Hi-tech Romanticism permeates Angelos Bratis' collection: algorithmic design blends with softness and fluidity – geometric shapes like the triangle and rhombus in 'Facebook' blue and Narcissus yellow create seamless color block dresses, crafted from natural materials and cut directly on the mannequin like traditional Greek peplums.
Greek tradition fuses with the future in the exquisite Y-caftan dress, created exclusively for yoox.com: "The Y-caftan came to mind when I was looking at the yoox.com app on my iPhone: the letter Y - a beautiful Greek symbol" affirms Angelos Bratis. A strong graphic silhouette combines with the geometry of the letter "Y" in bright yellow against a simple square of grey silk cut in four pieces. Bias-cut side panels drape against the body and give the garment a sense of fluidity.
Angelos Bratis for yoox.com is the first collaboration between yoox.com and a Greek designer, and the perfect way to celebrate the launch of the Greek version of the website."
discover the collection
here
image courtesy: yoox.com