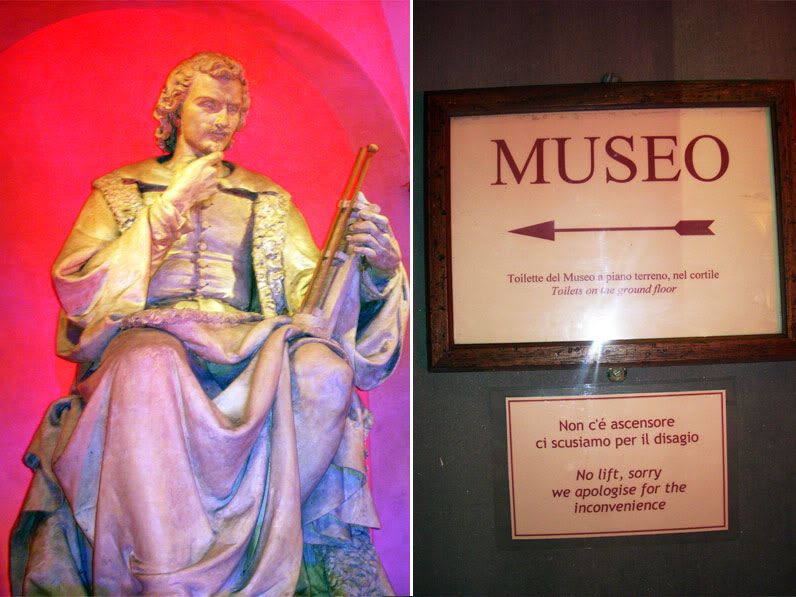 So, as promised here's the post of yesterday's Luisa via Roma

"Firenze4Ever"

party! This time it didn't take place at Luisa via Roma store, but instead at the Museum of Zoology and Natural History,

La Specola

.

To match with the place, the dress code was "Animalier" and it was the first time that I had to attend a theme-event. Girls of course proved how much they still love the leopard print trend in everything! Leopard dresses, shoes, bags, shirts, skirts and belts could be seen everywhere and men in order to be as fashionable used much more their fantasy with leopard bow ties and pocket squares!
The event started with a live dancing performance that reminded me a lot of Shakespeare's A Midsummer Night's dream with the dancers mingling and dancing among guests throughout the night!

Later on the party continued on the open terrace of the Museum and of course it was a pleasant surprise for me as Florence is full of hidden gardens that sometimes you have no way of discovering as most of them are private!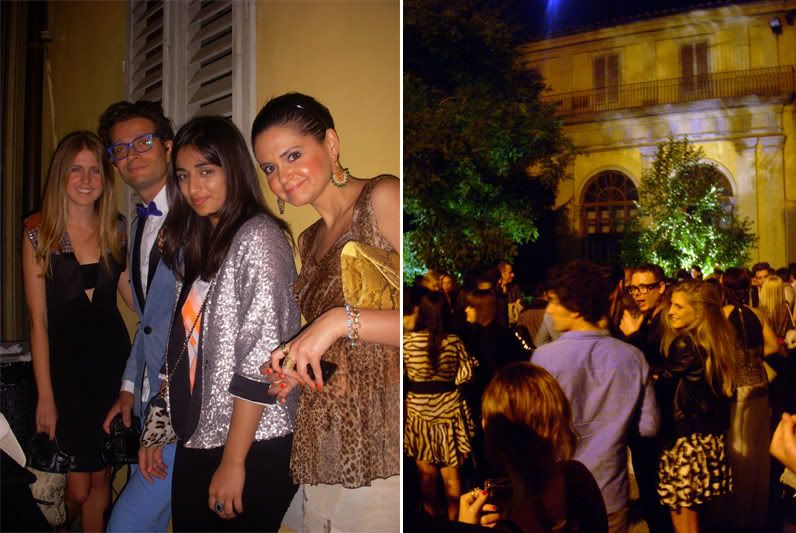 The blogger-friends of the evening were

Amy

from Sea Sage,

Fosco Giulianelli

from The Fashionist (-What is an Italian doing in Sweden? -There's no better place for a man that loves blondes =D ),

Zahra

from
Trendy Zahra and

Chrysa

from Stories and Sequins that to my surprise is Greek and was the winner of Luisa's contest for the participation in the Style Lab!

Among the others oh-so-famous bloggers she got to see first the Autumn/Winter collections that Luisa via Roma will be featuring next season, style her looks and of course get photographed in them!
Check her blog for the pictures and of course congratulate her for winning.
Not pictured but also seen yesterday night, was another blogger that comes from Greece and currently lives in Florence! Katia Fourtouni from Style on Book
.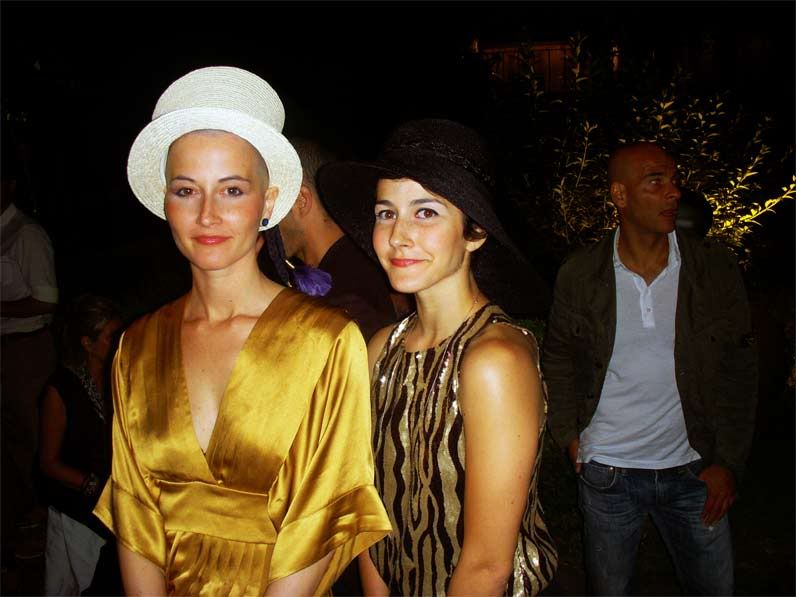 SuperDuper hats

designers

Veronica

and

Ilaria

were once more present at the party and I had to take one more pic of them and their lovely hats!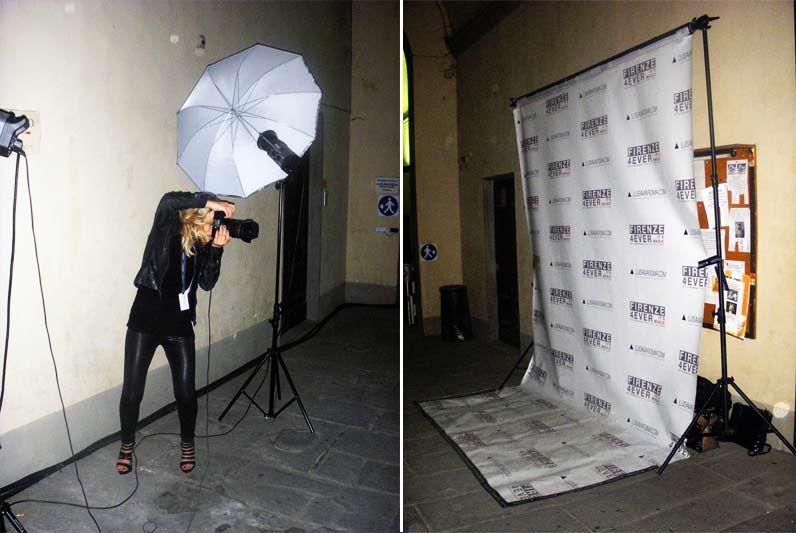 The Oriental beauty above seen, caught everyone's attention with her Burberry studded trench coat and amazing make up and long earrings! As for me, I chose to wear a vintage white silk skirt with an H&M body and match it with light pink accessories!