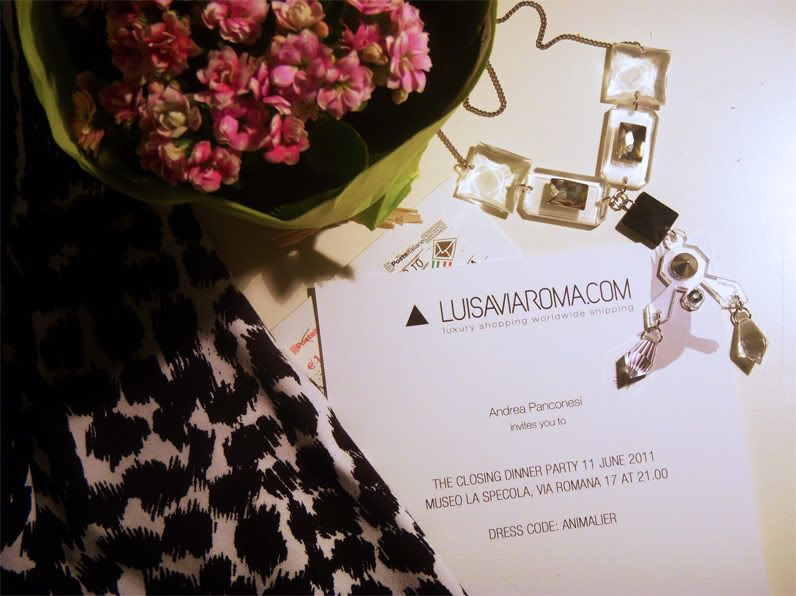 I'll confess my new unhealthy habit: that of constantly forgetting my camera at home and that of constantly being on the run! Call me a bad blogger and I'll turn my head but that was until tonight.

Because tonight I have one good reason to put on my forgotten heels and walk around the streets of Florence in my brand new blogger/animalier-inspired outfit! Luisa via Roma has invited me once again to the closing dinner blogger's party and in less than an hour I'll go and enjoy my time with fellow bloggers of the globe (BryanBoy this time included!).

...expect more soon and in the meantime enjoy again the pictures from the last party here!

animalier inspired body from H&M
plexiglass necklace from MariaFlora Papapanagiotou