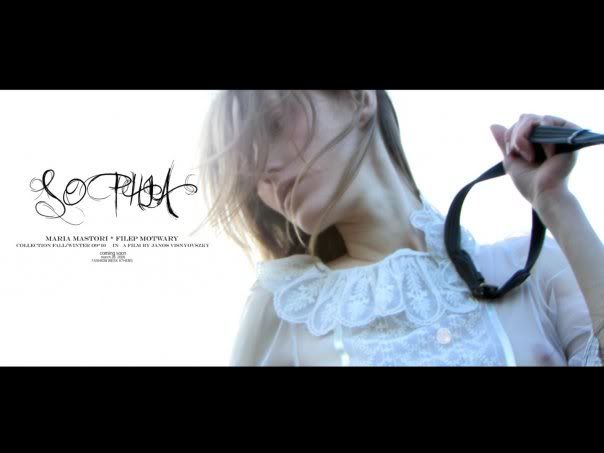 "SOPHIA " A Film by JANOS VISNYOVSZKY TO THE MARIA MASTORI & FILEP MOTWARY COLLECTION Fall/Winter 09*10 from JANOS VISNYOVSZKY on Vimeo.
So Fashion Week for Fall-Winter 09 in Athens is rolling rolling rolling! Less designers-workshops- everything..but i am happy that it hasn't changed place. Technopolis-Gazi
area, at least for me, is ideal. And as I'm mentioning ideal, there i saw the un-nouveau-ideal-Filep Motwary and Maria Mastori's new collection, presented in the form of a video performance shot by Janos Visnyovszki.
I'm in love with Filep's ideas and forms of clothing and i'm always anticipating to see his new designs. I am also quite grateful to him, as i had the chance to meet him and miss Mastori in person while preparing their last season show and actually being able to help them backstage during the show.
I must also say a little word about Janos Visnyovszki! He is from Hungary and you should check his vimeo page (here). He has a real talent and every film he does is better than his last one. He also won the second price at the Chevrolet competition before a month or so, so keep an eye on him!
(trivia: try and spot me at the "VIER FUCHSE VOR FUCHSBAU" video for the spring/summer collection 2009 at Jano's vimeo page)

source:facebook,unnouveauideal