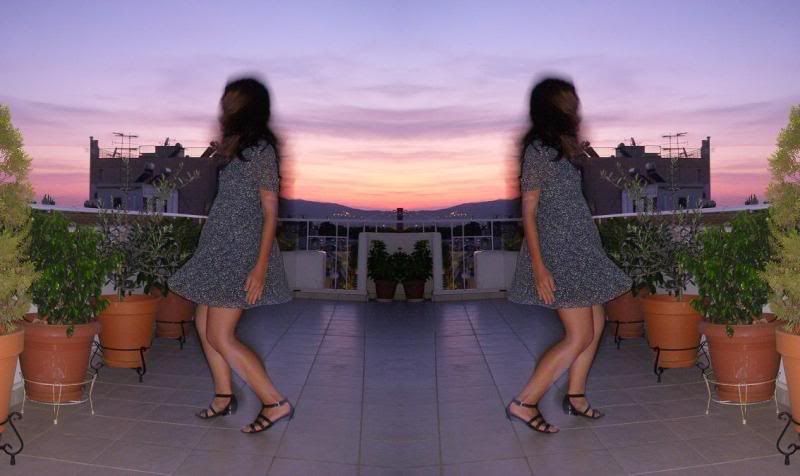 we are in the middle of summer-OFFICIALY! sun, sea, mojitos by the beach and all those things that make summer in greece ideal! And while some of my friends have already started their vacations or their plans for vacations i'm in the middle of my summer exams. (hopefully the last ones of my university "career"). So as you can imagine, i can't enjoy summer in the city yet! what i can do is take small breaks from my studying and try to make the most of them! Yesterday it was Kosmos Festival and some days ago was the bday party of a friend of mine!

After spending so many hours at home studying, i've developed a new unhealthy habit,of being a lazy-dresser! thank god it's summer and all you have to do is throw on a little dress and your favourite gladiator sandals and off you go!
This was the outfit i wore for the bday party!