Atelier del Cima

situated in Via Tortona, featured a collection full of black and white dresses. The idea of playing with just two colors may seem dull, but it was actually quite interesting to see how these dresses were so much different one from the other as for the textures and shapes!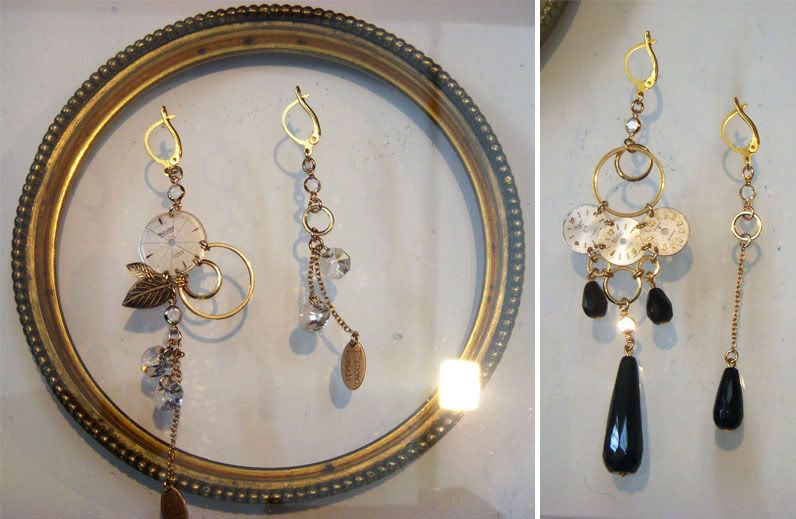 Tomoko Tokuda creates handmade jewelry out of vintage watches. The idea behind this project came to her when she was 25 years old and found some old watches inside a dusty box in an antique shop in Milano. She wanted to bring them back to life in a more modern way and make people remember them again! You can find more pictures of her jewelry at her site!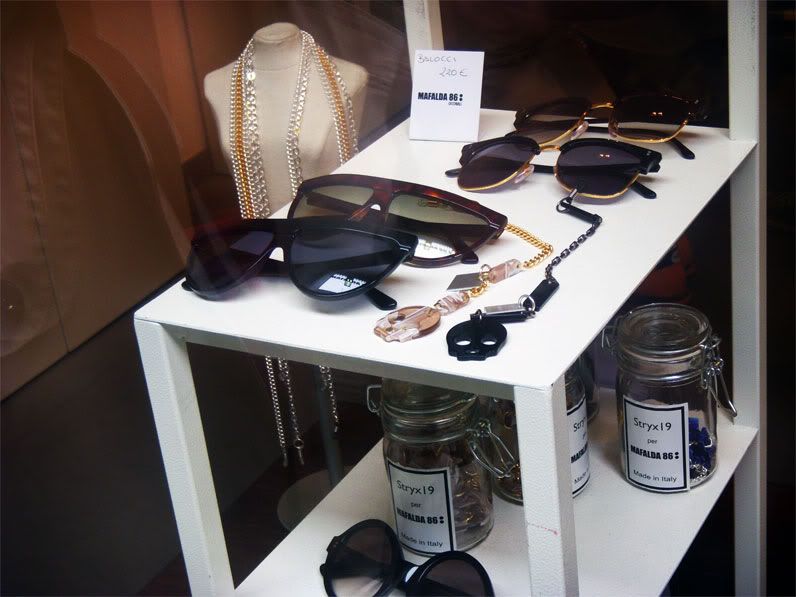 As for

Mafalda86

, it is a brand created by three friends,Vittorio Sebastiani, Stefano Di Berardino and Marco Albani. Their sunglasses are totally handmade and as they mention in their site they want to change the world- one face at a time! Especially for Fuori Salone they collaborated with Stryx19 that created in the top floor, jewelry for accessorizing the glasses!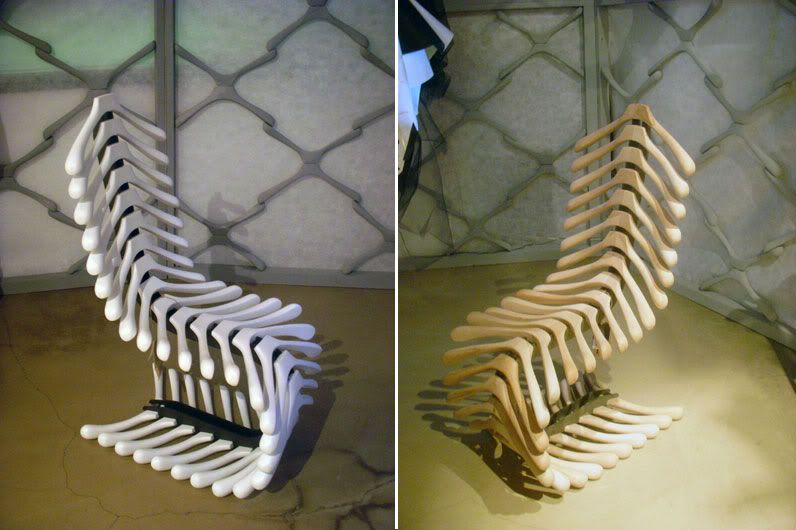 As for the end...chairs made out of hangers from StyleMyLife company! I would say don't try this at home, but I'm already too temped to try it myself to say something like that to you!