The

Firenze4Ever 2nd Edition

event ended yesterday night with an amazing dinner party at LuisaViaRoma's terrace floor! Girls and boys dressed up in ther most stylish (and sometimes extravagant) way and wandered around with prosecco and shampagne in their glasses. The party was mainly held for the fashion bloggers that were invited from all over the world so almost everyone carried around a camera! Luckily, I was invited as well and I snapped pics from some of the most known fashion bloggers around just for your pleasure!
Betty wearing an enormous black bow and her boyfriend and Italian Fashion-a-Porter blogger dressed head-to-toe in Lanvin for H&M on the right!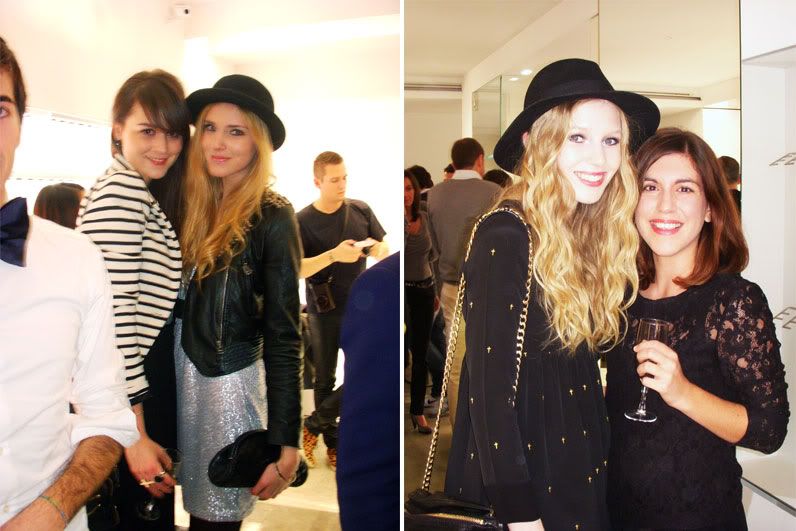 Andy from Style Scrapbook (the girl is seriously TALL!) and Chiara from the Blonde Salad and Fashion Squad and me on the right!

All girls were super friendly and talkative!
Super Duper Hats designers Veronica and Ilaria that are based in Florence! I loved their hats and style and I promised to visit their studio soon!On the right, another stylish Italian girl that wore the -bloggers approved and adored- YSL ring!
Even the DJ's were styled up for the event with wigs and black and white tshirts!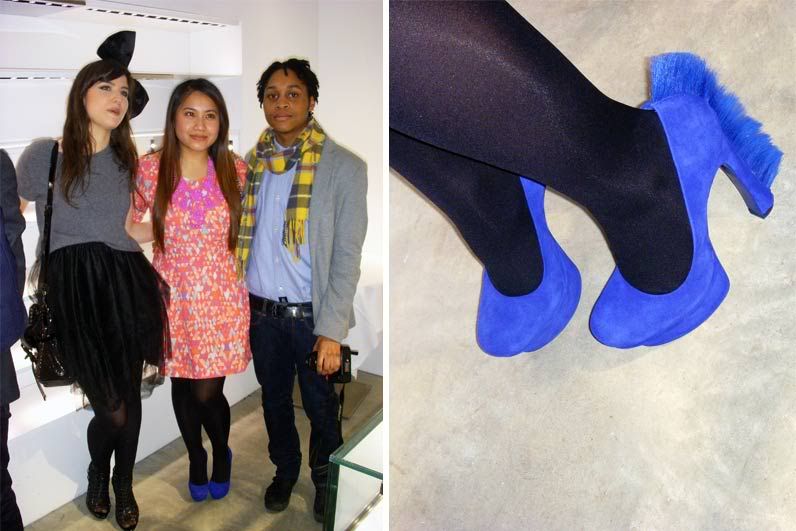 Betty, Wendy from Nitrolicious and Garan from This Yellow Boy blog! Paris,NY and London all in one pic!
Wendy wore an H&M dress from the Spring/Summer 2011 collection with Lanvin for H&M necklace and YSL punk pumps that deserved a closeup!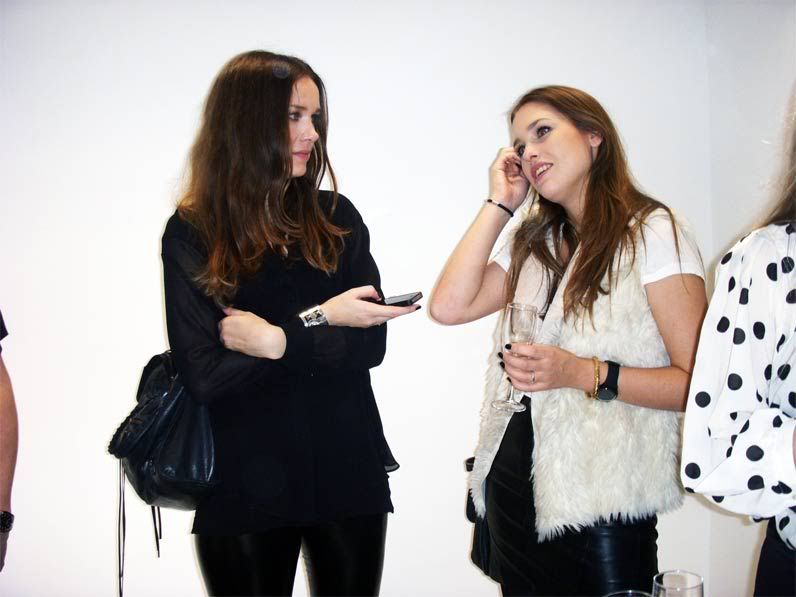 Last but not least, Caroline chatting with a fellow blogger!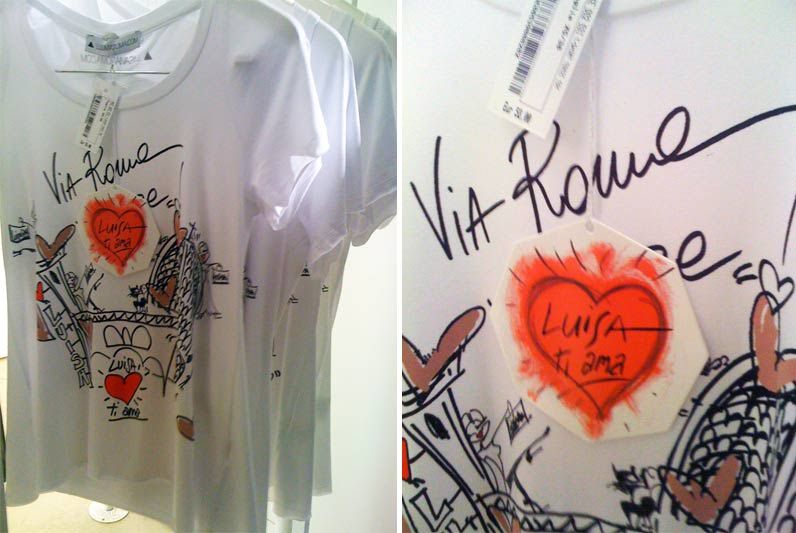 On our way out, these LuisaViaRoma tshirts caught my eye!

Luisa ti ama!

all pics courtesy of SoHo Symposium. If used please credit with link