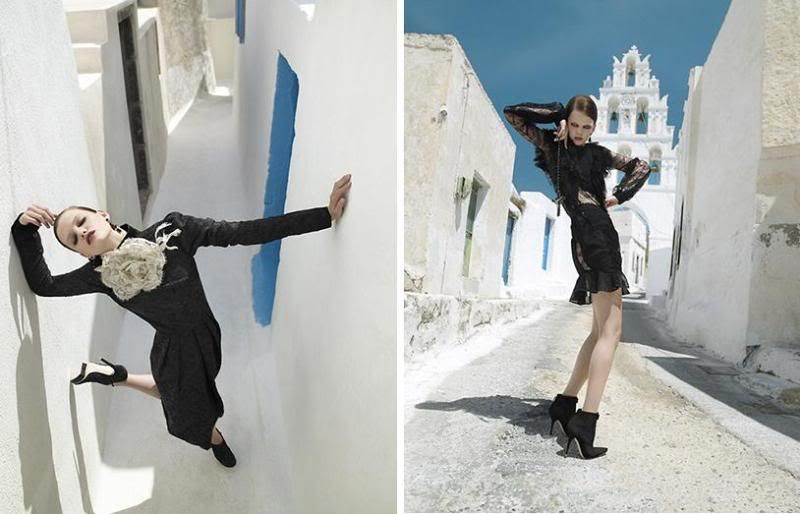 just found! this photo shoot is taken from tatler magazine and it takes place in the island of santorini as you may have guessed. The black dresses in frond of the white walls of the Greek churches look amazing! i especially like the white detail of the second dress.
the only thing that seem a little bit funny at the moment is when i imagine myself wearing the clothes and walking around santorini in the middle of the summer! it would be a torture as the temperature is around 35 degrees and the only color you are

not

supposed to wear under the sun is black!!
source:foto_decadent