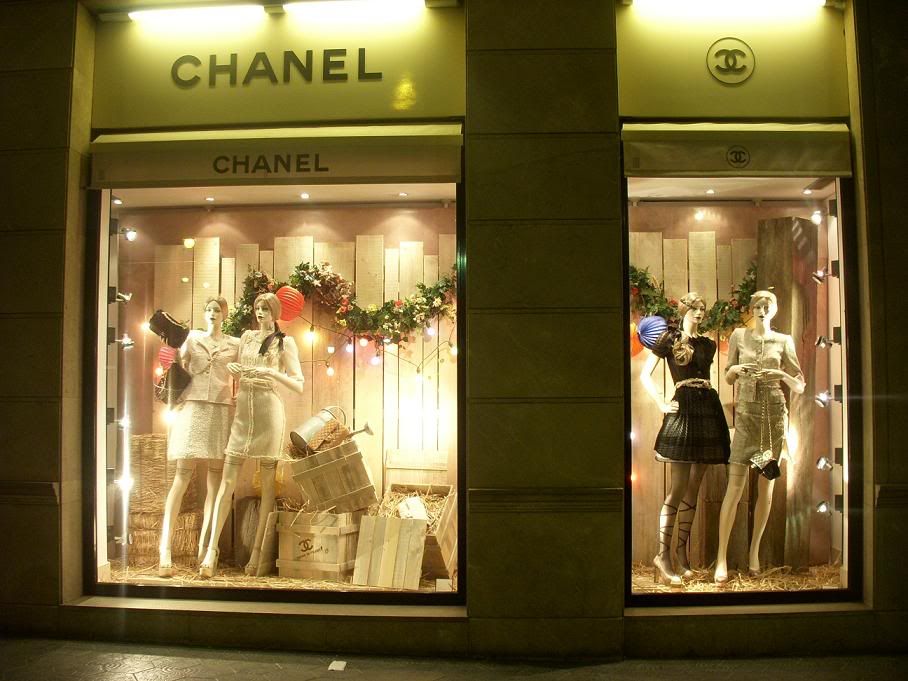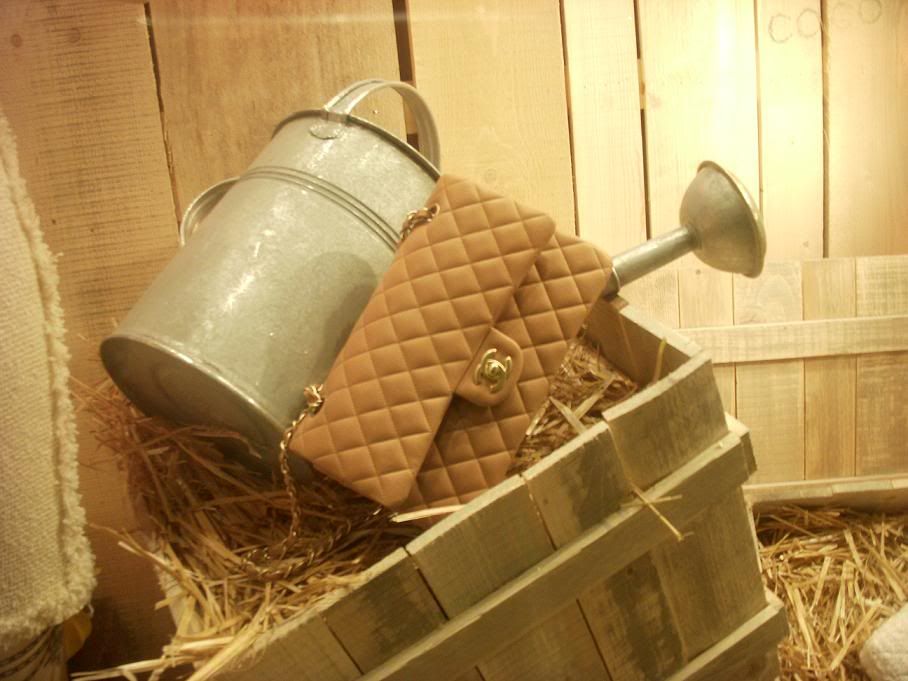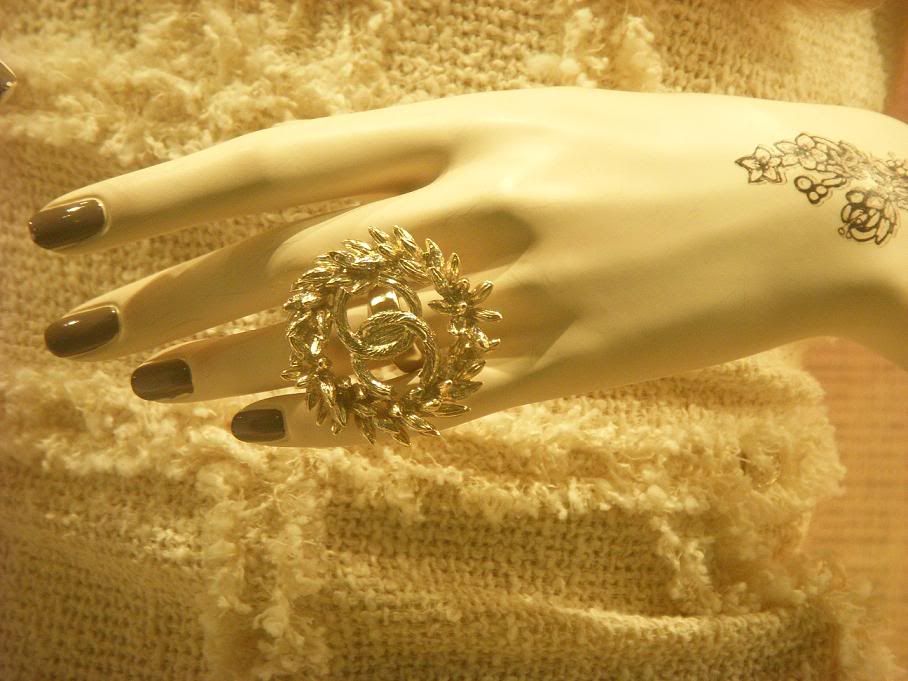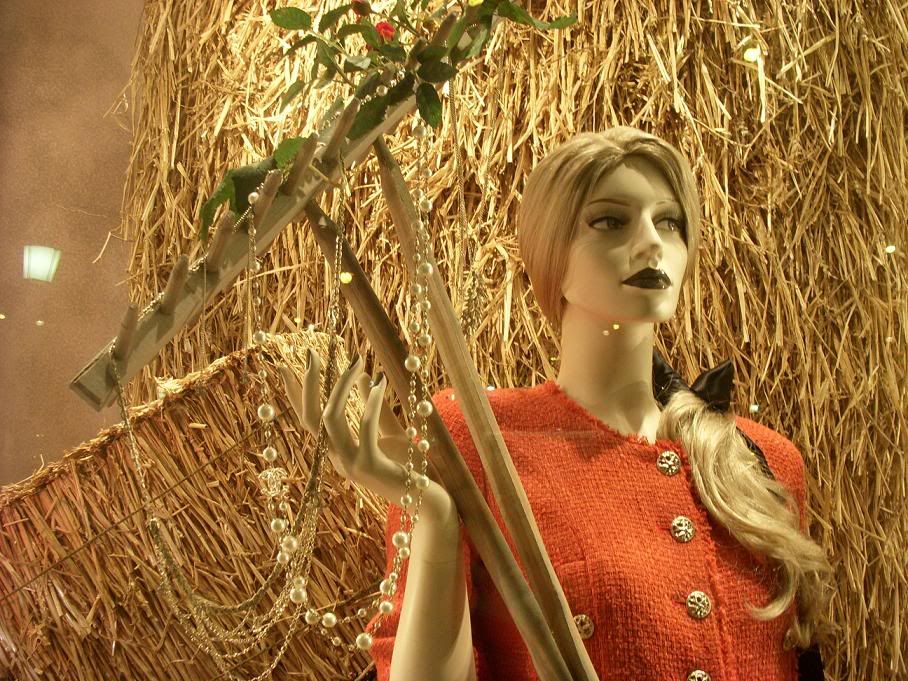 Despite being an Athenian, I'm almost never interested in checking Boukourestiou str where all the high end brands have their stores! In Barcelona though, the Barcelonian "Boukourestiou" Paseo de Gracia was quite near to our hotel and we walked up and down the street many times! It was a true revelation to look at the shopping windows and in some cases it was as enjoyable as looking at those Gaudi buildings!

Chanel window was one of those windows that caught my eye! Let's just leave behind the hayloft theme -not even tell me about the chanel bags inside the "supermarket baskets"! I was mostly amazed by the fact that the dummies were not only dressed head to toe in Chanel but they even had THOSE tattoo's and this season's nail polishes on them, too! Don't know about the lipstick but something tells me that the color is equal to the ones you can find in stores this very moment!
Now we're talking about advertising the entire collection!
For as I know the Chanel dummies were the most chic dummies around town!