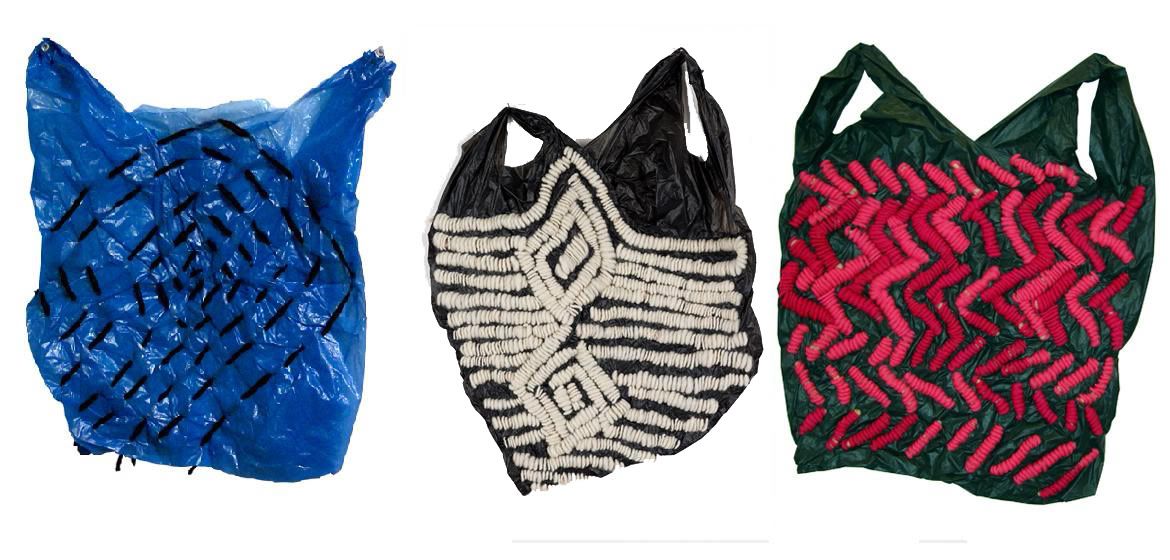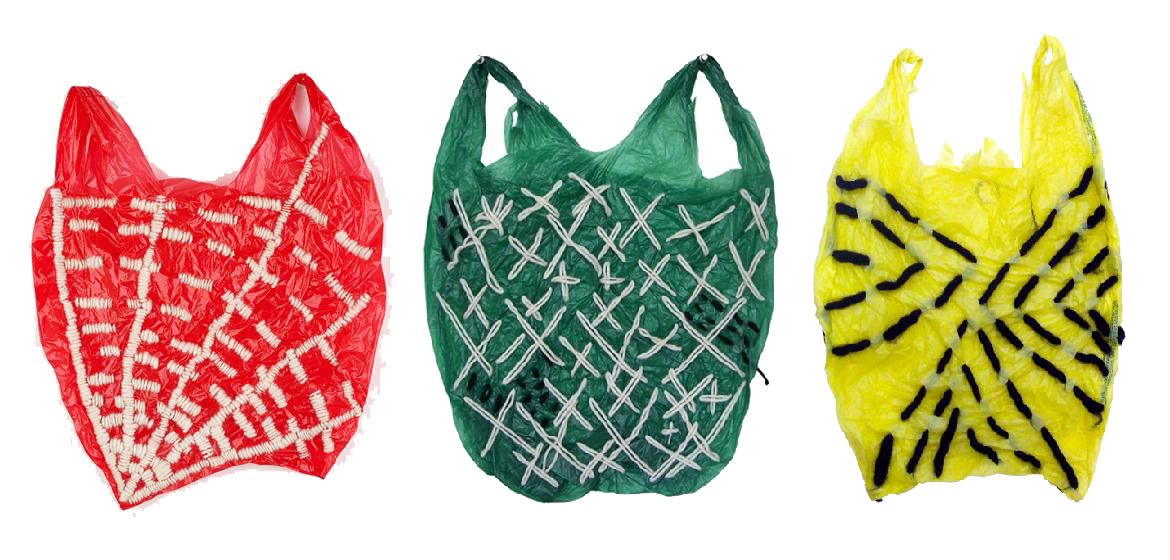 With all this talk on recycling materials, eco fashion, vintage and second-hand, the world suddenly seems more creative!

I just found at Design*Spoon, the..trashbag work of artist Josh Blackwell! What he basically did was to take plastic bags (like the million ones you all have, piled in your kitchen drawers) and knit all kinds of motives on them! I don't think that these bags are for use but imagine you all went to the super market with that knitted bag of yours! That would be seriously funny....
And because you may think that trash can only be seen in art galleries....Marc Jacobs designed especially for Louis Vuitton the following bag that I think is now available at all LV stores!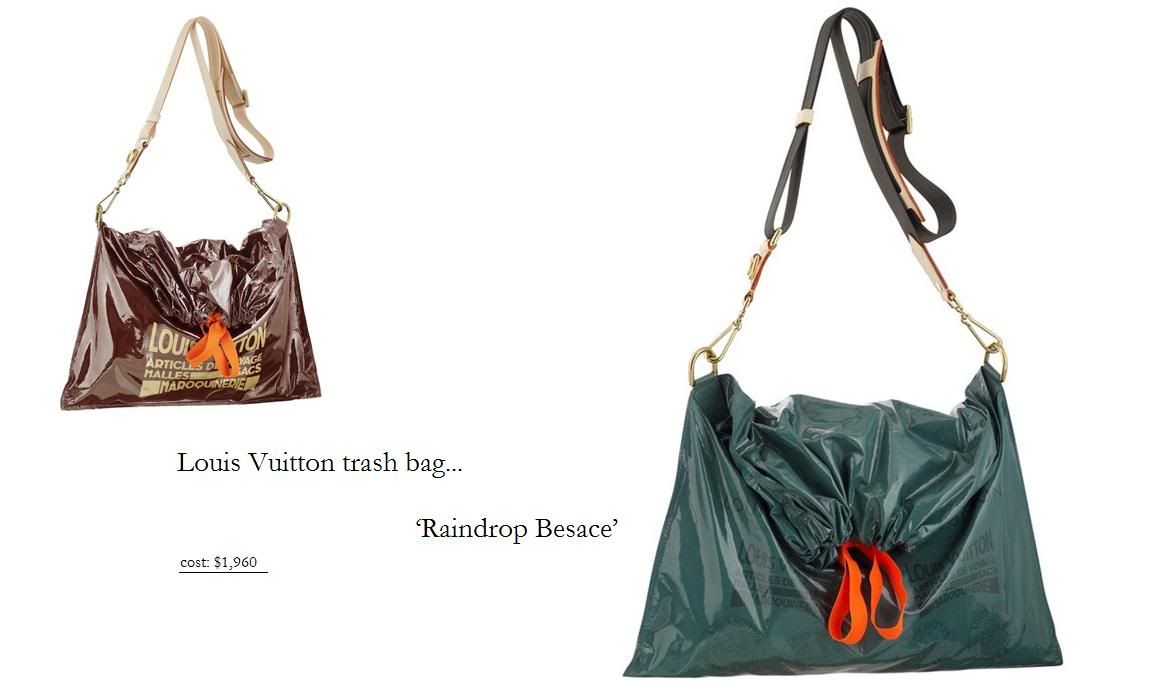 Is it a new trend or what?
sources: theinternetwork.com.au, joshblackwell.com, luxuo.com