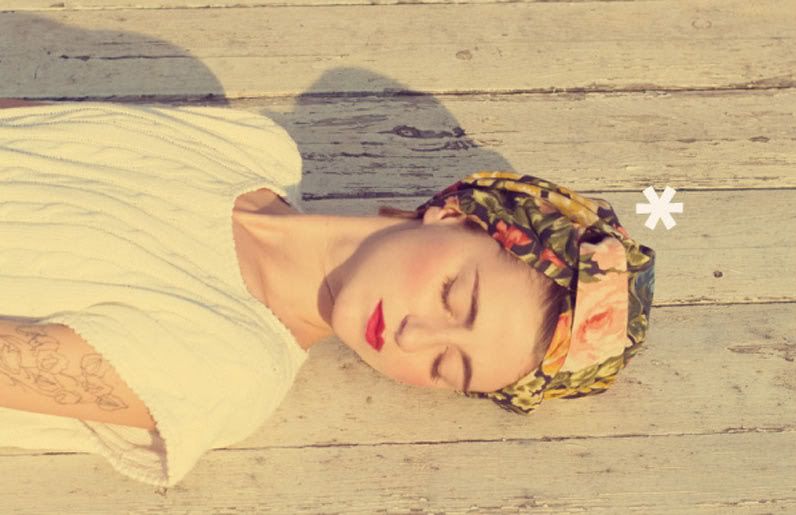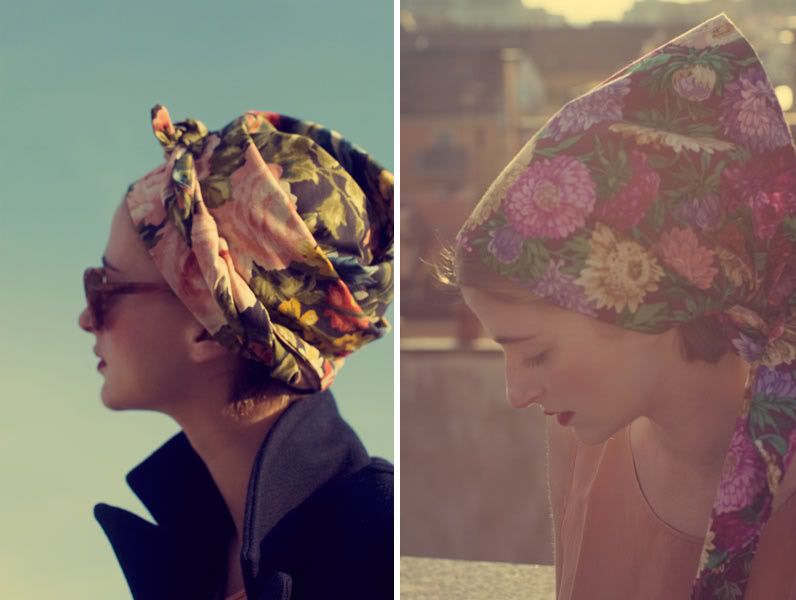 It's funny how some trends are pushed from one season to the next up until the fashion crowd is finally accepting (-or not accepting-) to get dressed in the proposed looks. If you are Greek and you're following my articles at Stylista.gr site you must remember my late-July 2010 post dedicated to the turbans trend. For the non-Greeks let me summerize and just say that during the Summer of 2010 around the blogosphere there were obvious signs that the turban trend had returned (Carrie Bradshaw's turban look was one of the most obvious celebrity signs around)
.
So when I discovered some days ago Italian designer Alessandra Modarelli and her turban collection for SS11 I fell in love with their floral retro aspect all over again! Alessandra started her career as an architect but was always interested in design and fashion. Her love for turbans counts more than 10 years as she designed her first ones back in 2001 because of her need to find new ways of wearing fabrics on her hair. The photoshoot for her new collection makes me
instantly
grab a piece of fabric and tie it on my hair!
A day after my new Italian discovery, I found another really interesting article that can only add to my suspicions that designers are "pushing" the turbans-come-back! As mentioned at the

"Coming to America:Prints&Turbans in Contemporary Fashion"

article ...

"maybe this trend is finally ready to find its way into mainstream fashion as it did in the 1970s with Barbra Streisand's help, i.e. On a Clear Day You Can See Forever (1970), costumes by Cecil Beaton."
pic source: alessandramodarelli.com