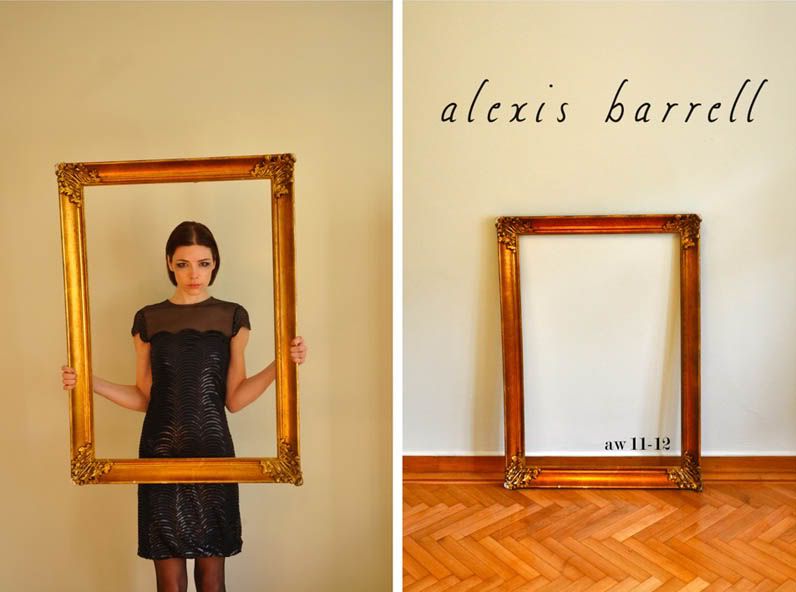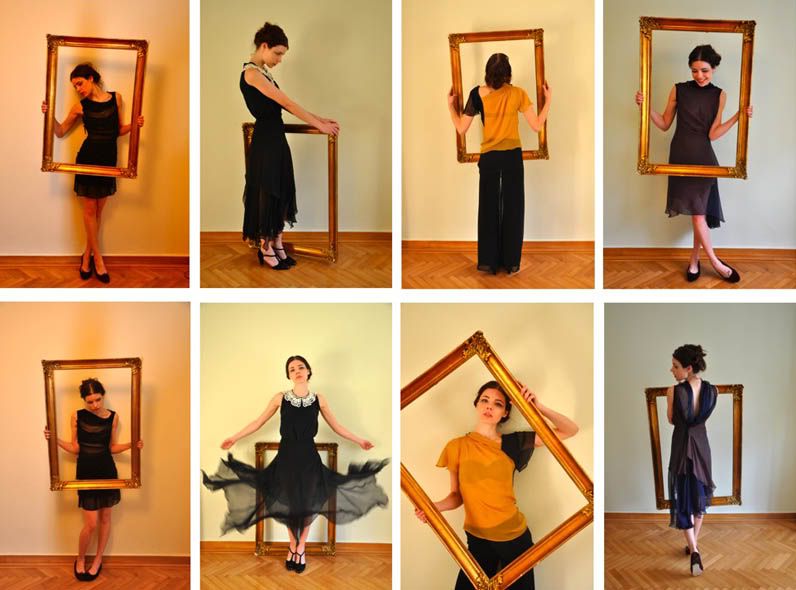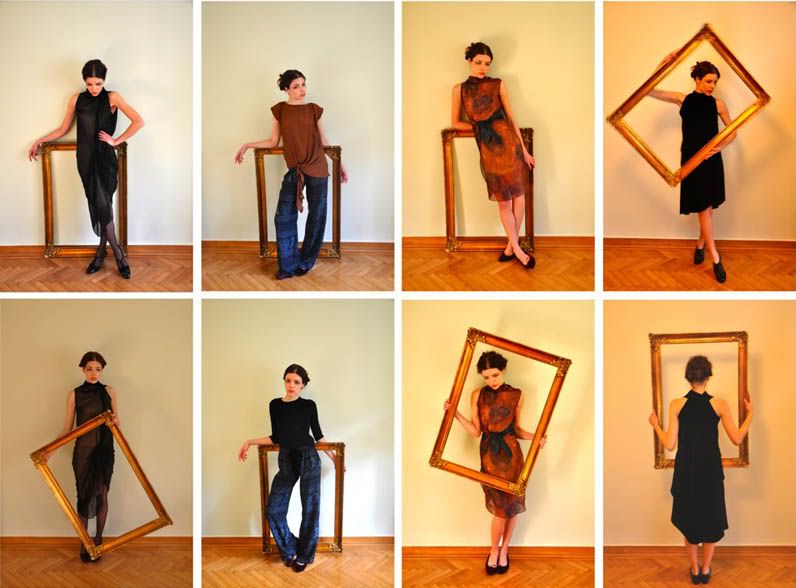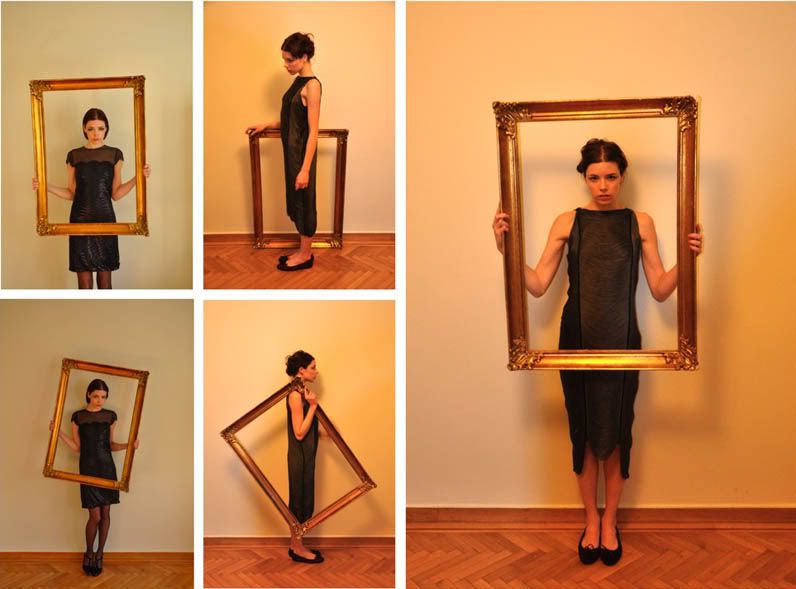 Almost two months have passed since I visited

Alexis' Barrell

studio, where I had the chance to interview the young designer and see some first samples of her next Autumn/Winter 2011/12 collection! As I told you I was really impressed by the fact that the designer has used fabrics with digital prints of designs and pictures that she had made herself. This way, the clothes are 100% Alexis Barrell and I really like that you can wear a creation that can tell a story of its own not only by its design and shape but also by its fabric...It's more unique this way!

Another fact that instantly caught my attention when I visited her studio was the inspiration board! As the designer introduced herself with a Spring/Summer collection full of aetherial dresses ideal for Summers in Greece and with a quite relaxed and playful feeling, I didn't know what to expect for a second collection. The first impression of the inspiration board was that it was very dark and it really contradicted with the colors and the impression of the first collection! Once again I found it really interesting and a good sign of the designer's progression and willingness to evolve from season to season!
As promised, I am really happy to present you

exclusively

some first images of the new collection! The presentation of the complete collection will take place at Alexis Barrell showroom in the most loving day of the year,
February 14th!
For more information and RSVP for the presentation call 211 7150323.
Unlikely I won't be there but if you go please send me an email with your impressions! I would love to read your comments!