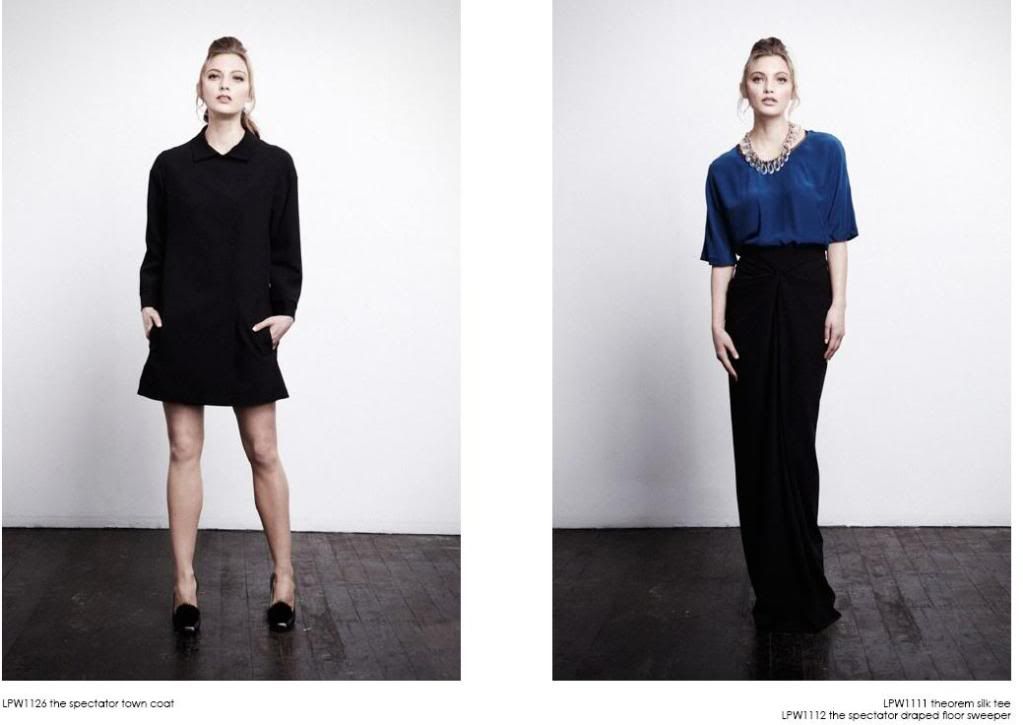 LP33.3 is yet-another-Australian brand you are going to see in this blog! I'm thinking of tagging all the Australian brands I have presented to you through time, because it's actually amazing how often lately I'm loving a designers' piece and he/she proves to be Australian! Well Santa, will an invitation for the next Australian Fashion Week be too much for me to ask?

The above clothes are taken from the debut line of LP33.3. "The name LP33.3 is an acronym for the designers' initials (Luke Hosking and Paul Del Giglio) with 33.3 being symbolic of the brand philosophy. This philosophy is a life cycle of creation, destruction and renewal – 33.3 being this "infinite loop". For their debut collection entitled "The Visitor", LP33.3 turned to 1968 Italian film Teorema by Pier Paolo Pasolini for inspiration. "

I particularly love the shape of the black long skirts and as the temperature is finally below 10 degrees, I can start dreaming of what my ideal New Year's Eve outfit would look like. Well, the first and last outfit are definitely on my inspiration board!
source: thestolenorchid.com