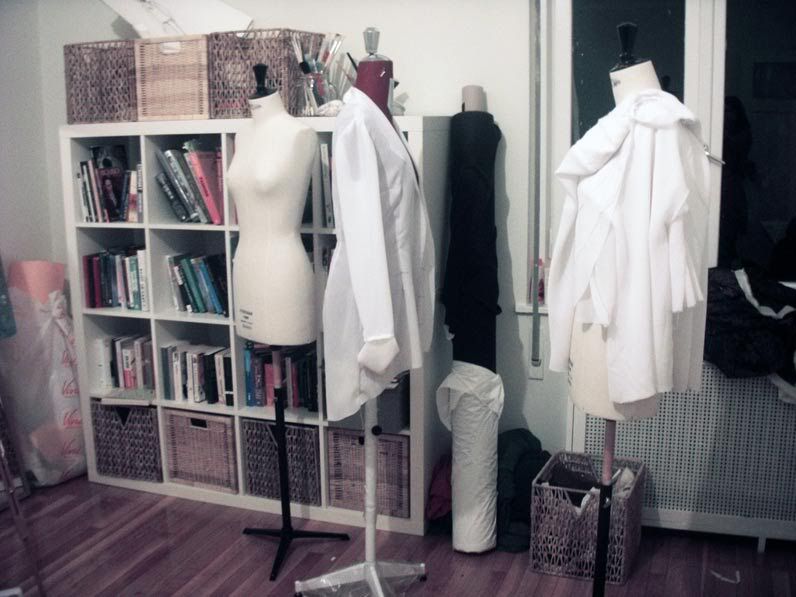 You are already familiar with
Alexis Barrell

from this post. I was introduced to her work during the previous Fashion Week and I loved it! When I learned that she had studied and worked in Italy and New York but decided to present her very first collection in Greece I found it intriguing enough and I decided that it was actually time to meet her in person!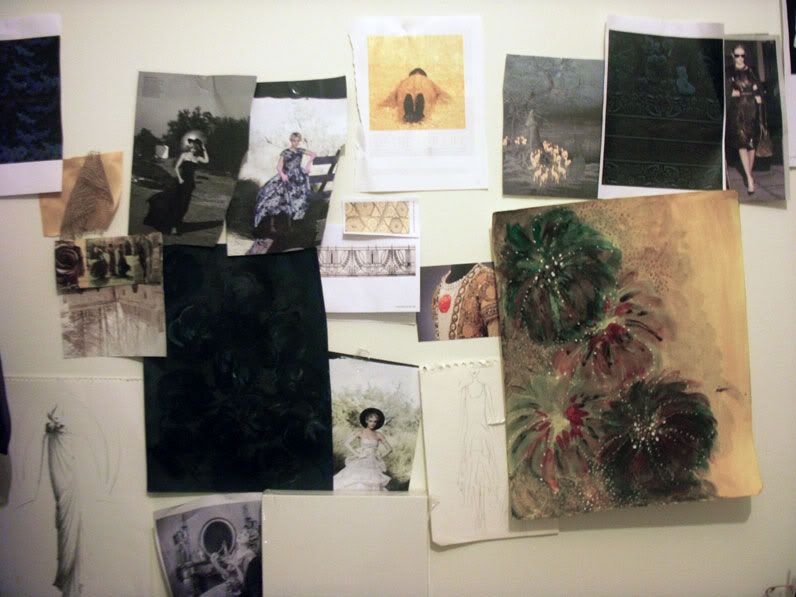 So, SoHo symposium friends and family...in this post you get to see
exclusively

the mood board and some sketches and fabrics from her next
Autumn/Winter 2011-12 collection

! I was lucky enough to see some of the new clothes of the collection and I'm already loving them all!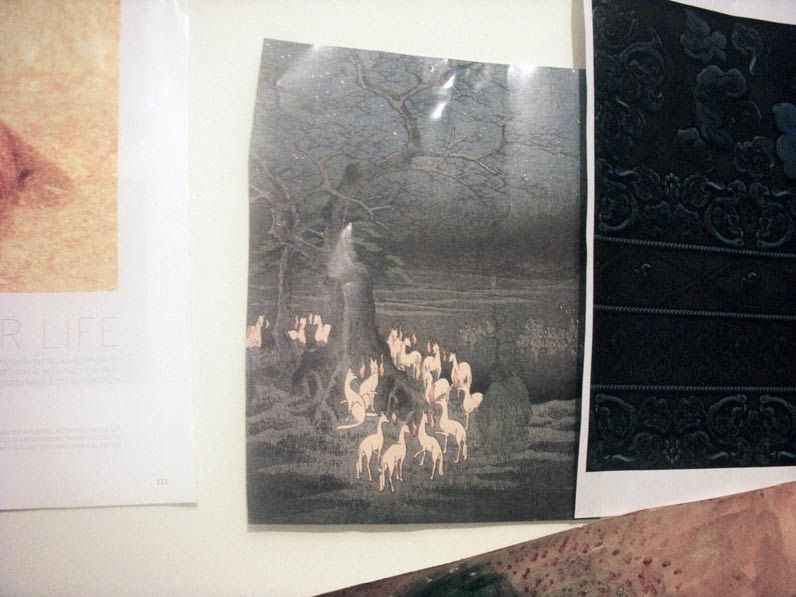 Let me just give you a hint of what to expect! Some of the fabrics used are digitally printed, meaning that you won't find them elsewhere as Alexis designed them all by herself. This technique is quite common abroad but here in Greece -correct me if I'm wrong- is not so popular and it's a shame as designers have the possibility to create garments that are theirs 100%.

Another small hint is that Alexis loves Swing so the Fall/Winter collection will be a little bit influenced by that! That's all I can reveal now and the fact that you can expect some accessories, too!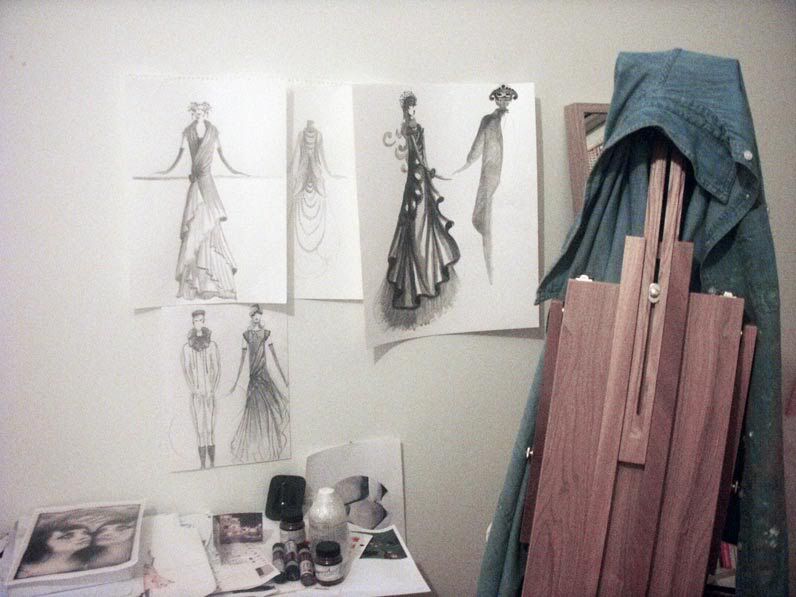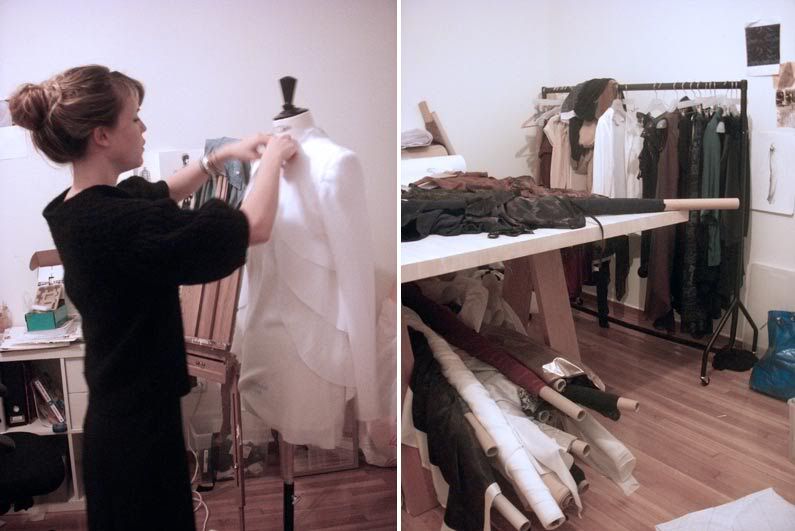 For more info you'll have to be patient and wait and in the meantime enjoy the

Q&A

that Alexis gave to me!



Alexis, you lived and grew up in South Africa, then went to Paris, New York and now Athens. How can the style of each city be described according to you and what was it that you loved the most about Greece that made you come and live here at last?
Paris has a traditional elegance, New York an open, more unique form of expression. Athens possesses a certain freedom and depth which I really identify with.

Do you believe that a designer can start a fashion business in Greece as successfully as abroad?
I believe that as the world becomes a 'village', the place in which you work holds increasingly less importance. In any country, starting a business takes extreme determination. With the economic situation as it is, I think Greece could benefit from young entrepreneurs with a positive attitude.



Your Spring/Summer 2011 collection is full of ethereal and delicate clothes- ideal for the warm summers in Greece. What were your inspirations and which is according to your imagination the lifestyle of the woman that wears Alexis Barrell?




The inspiration for the collection was a Greek island summer - crisp colours, clean lines, geometrical patterns, casual elegance and freedom of movement. The woman who wears "alexis barrell" is a traveller, an explorer, a cultured and feminine character who is not afraid to show her soft side.

You presented your first collection at E.Δ.Ω. gallery, a very modern and new place around town. Do you find that smaller places like galleries can express a designer's aesthetic better?

I used to have my showroom at EDW, so I have a personal connection with the place. I feel that designers should choose venues which emphasize the meaning of the particular collection. It seemed that this collection fitted well in a clean space, filled with sensitivity and free-thinking.



Describe your style in 4 words. Which is your favorite piece of clothing right now and where do you go for shopping in Athens?

Feminine, poetic, sensitive, decontracte. At the moment, my favorite piece of clothing is a beaded dress with a 20's silhouette from the new AW/11-12 collection. I do not go shopping, but if I did, I would go to Shop in Monastiraki, or Ippolito in Plaka for her lovely handbags.

Alexis Barrell
Skoufa 50
10673 Kolonaki
Athens – Greece