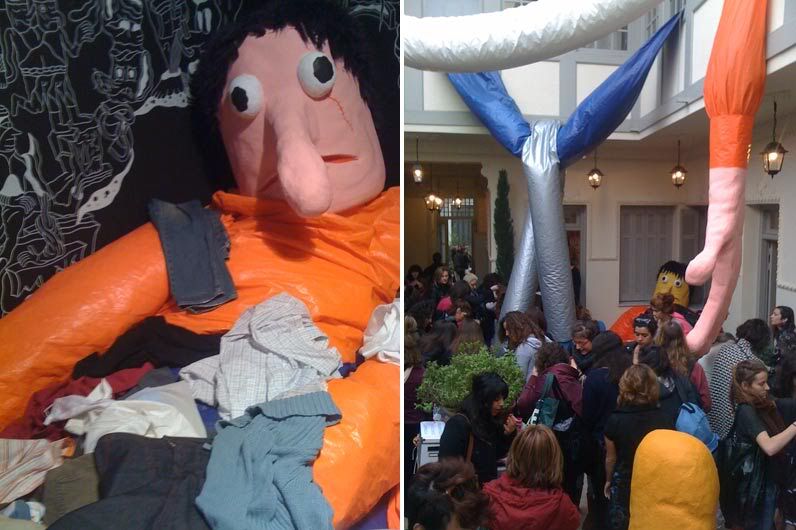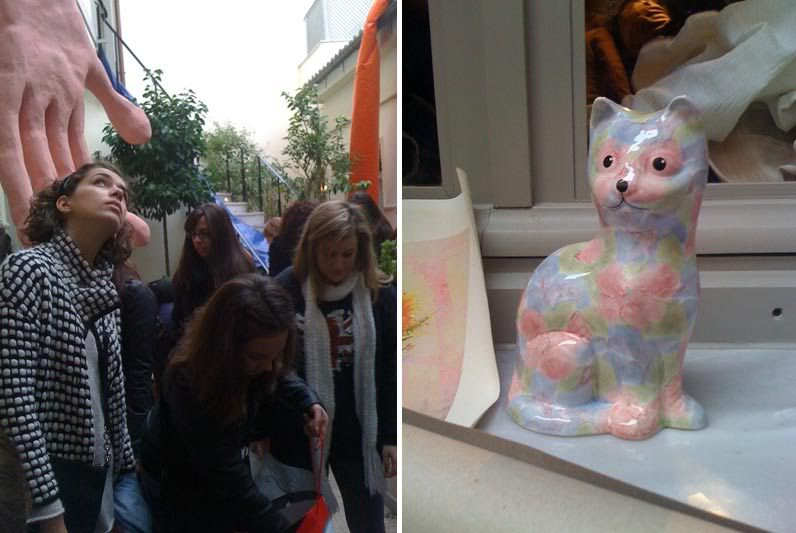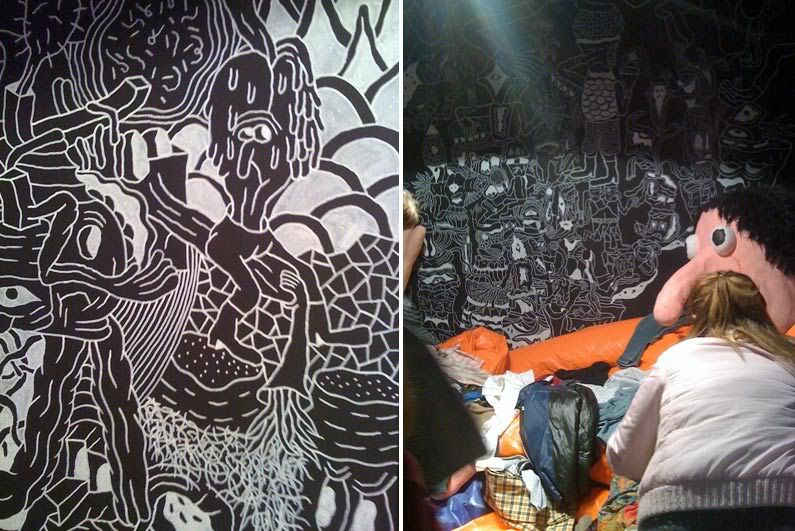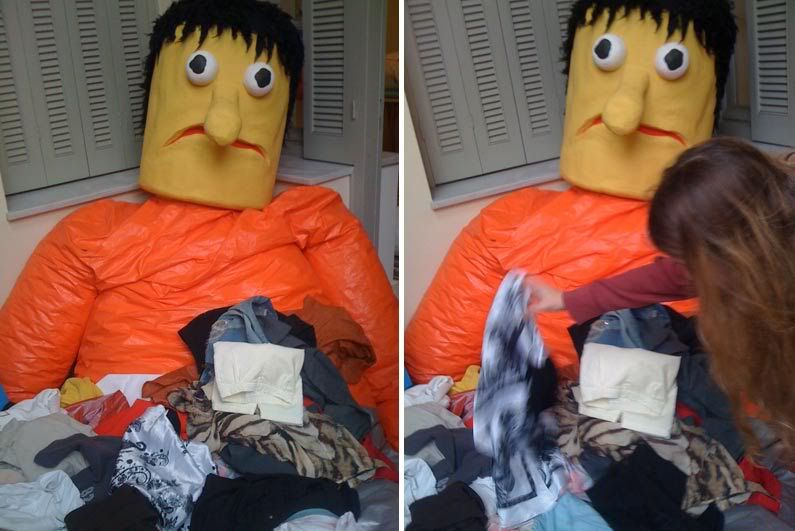 I've been there from the very first Swap-ping! Today more than a year later,

Swap Not Shop girls

Thalia, Clemmie&Melroy changed the "crime" place and presented one of the most organized events so far!

This Swap took place at

ATOPOS Cultural Organization

and the installations of the French artist SHOBOSHOBO "ZZZzzzZZZZ" could be seen in the entire building! It was actually more than funny for me to watch all these girls grabbing new clothes from the bodies of these weird colorful creatures! It was as if these creatures had clothes of their own to offer! What else do you need on a lazy Sunday afternoon? Wine, friends, music, clothes AND an installation to please your mind and imagination!

As for me, I left 2 hours later with a beautiful grey knit in hand! Yeah!