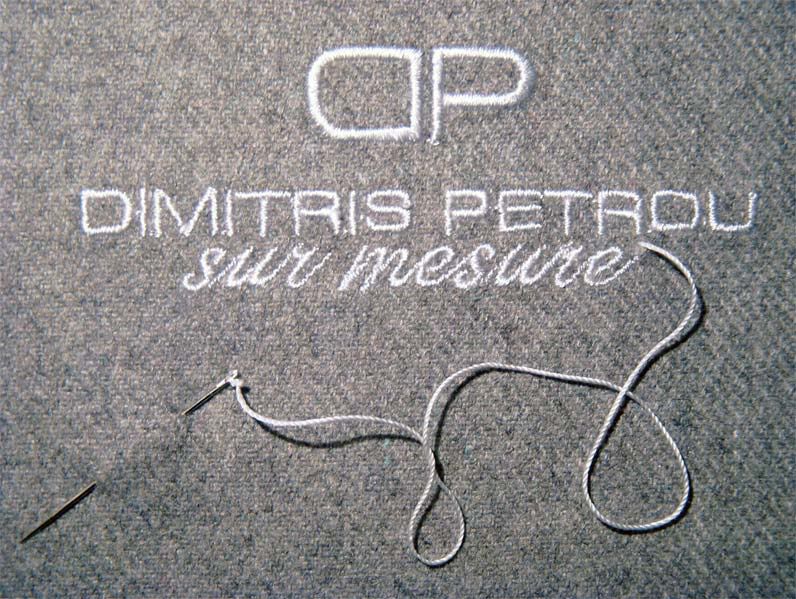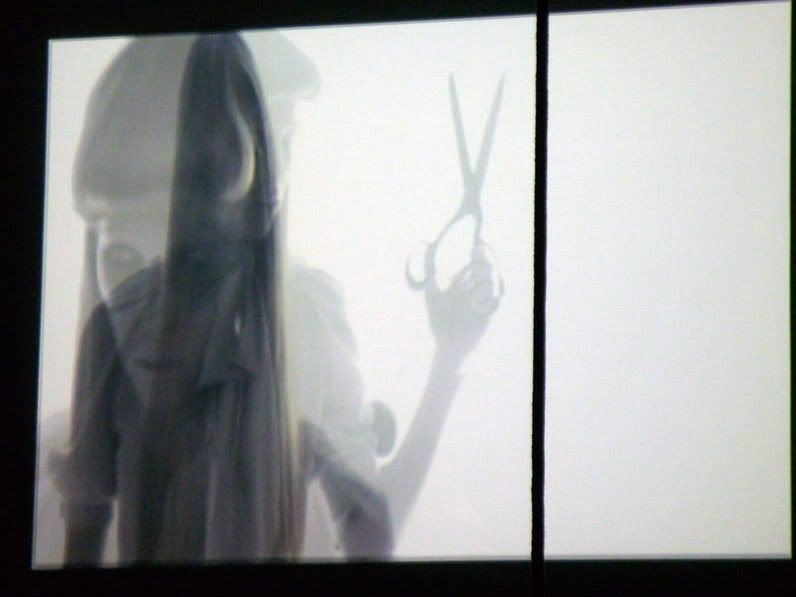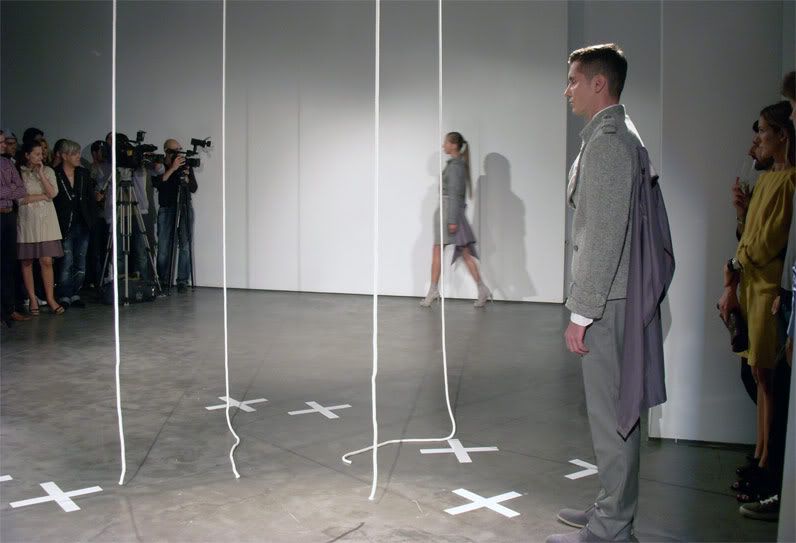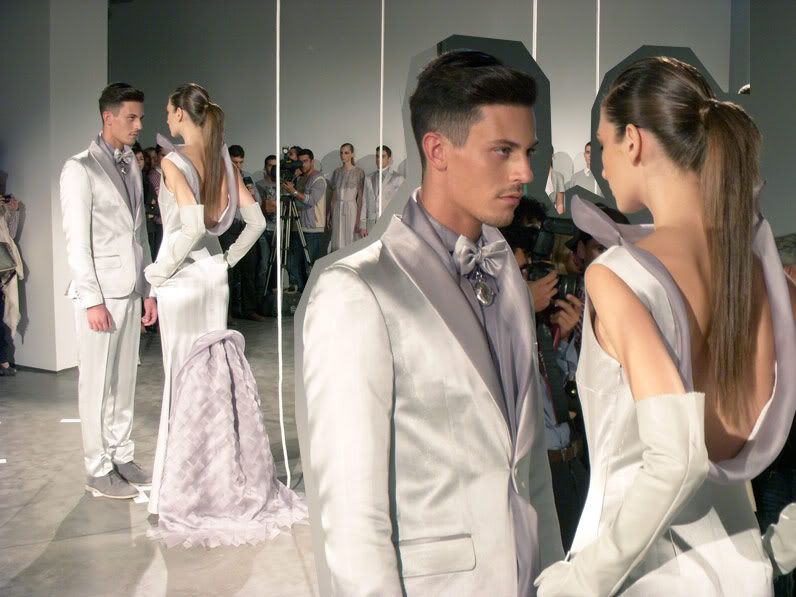 When Margarita asks for your address you know that she is up to something extremely interesting! And indeed she was! I waited for days when I finally received -by post- my precious invitation for Dimitris Petrou show! And it's always nice to have the invitation in your hands and not just your name on the list, because you are

holding the first preview of the collection!
Precious and sweet anticipation!

Apparently the grey invitation was no coincidence; The collection consisted only of grey color! But let me first tell you about the live performance of the two dancers that improvised under the sound of a violin and the theatrical directions of Konstantinos Rigos...And after that the a-m-a-z-i-n-g video projection directed by Tina Sardela. (watch it here) This was beyond a simple clothes presentation!

And then...a sudden pause...and a flash of lights...and the models that didn't catwalk the usual way! Instead they stared at each other, they walked around the audience and stayed still right beside us! You could feel the clothes and the movement and the fabrics and the structure! And you could see the shoes, and the belt-bags and everything!

Goal achieved!....Party started! Familiar faces, laughs, talks, photographs! Expect more posts by my beloved fellow bloggers! You'll maybe see my face, too! I preferred to capture only a still of the designer along with Tina and the -always- gorgeous Miss Athenes along with her stylish friend!