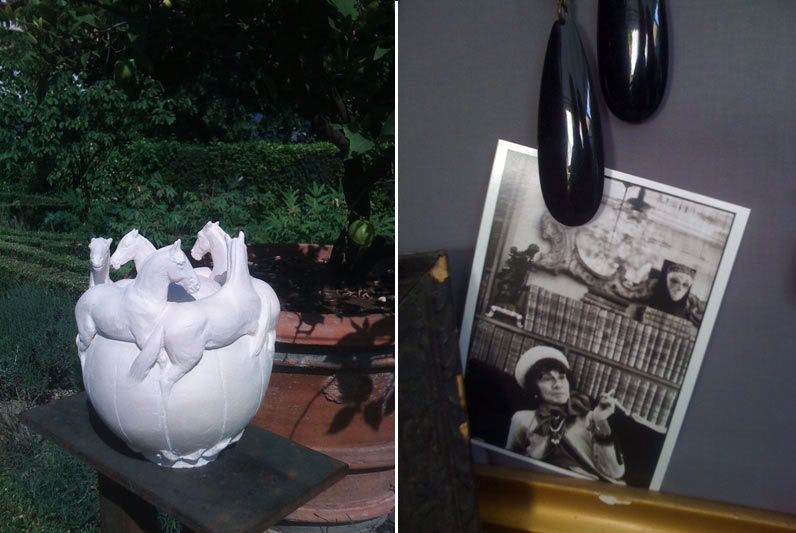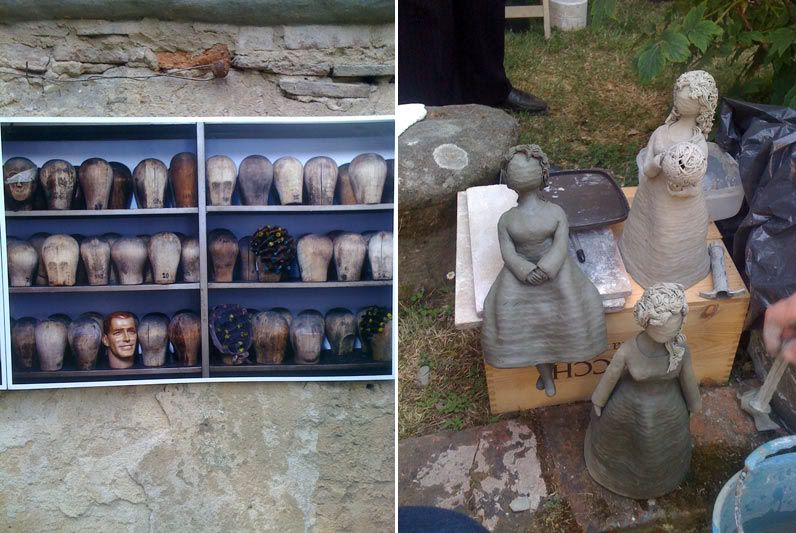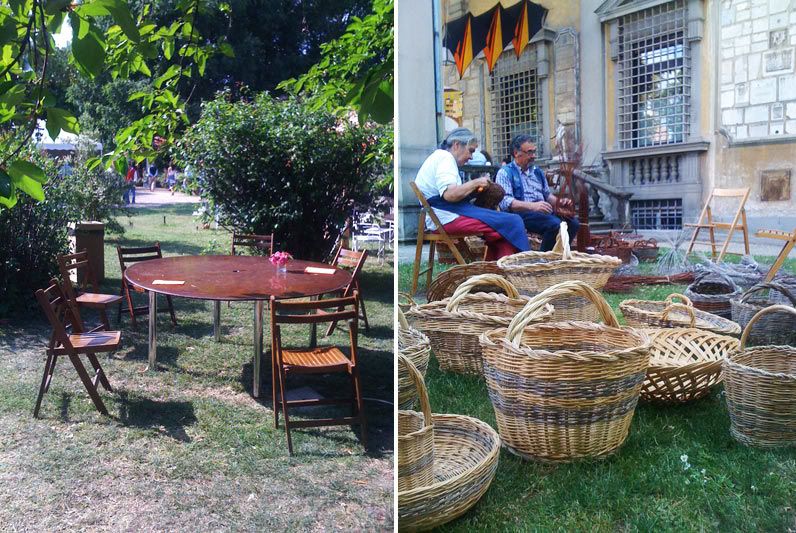 For three days, the private Giardino Corsini here in Florence is open to the public thanks to the annual Florentine Artisans fair "

Artigianato e Palazzo"

(link)!

Today is the last day and the weather unfortunately is not as good as yesterday or the day before, but if you see this post and you still manage, you should definitely go and visit it, as it was extremely interesting to see so many artisans from different fields gathered in one -such a wonderful- place.

What I loved the most was the fact that some of the greatest bespoke Florentine artisans such as the Scuola del Cuoio, Saskia and Profumeria Lorenzo Villoresi were all there. They all have a special history here in Florence and as the bespoke trend is currently evolving worldwide, it's nice to see their work and talk to them in such a relaxed environment. Furthermore, photographer Juri Ciani presented his photography exhibition under the title

"le mani, le cose, la passione

" (the hands, the things, the passion) with sets of pictures from the artisans' hands and something from their personal working spaces. It closely reminded me of this post I made back in January. Beautiful pictures I would love to see this exhibition travel to other places after the end of the fair.
As for the end, the last set of pictures just demonstrates the laid-back attitude of the crowd! Loved these ladies!