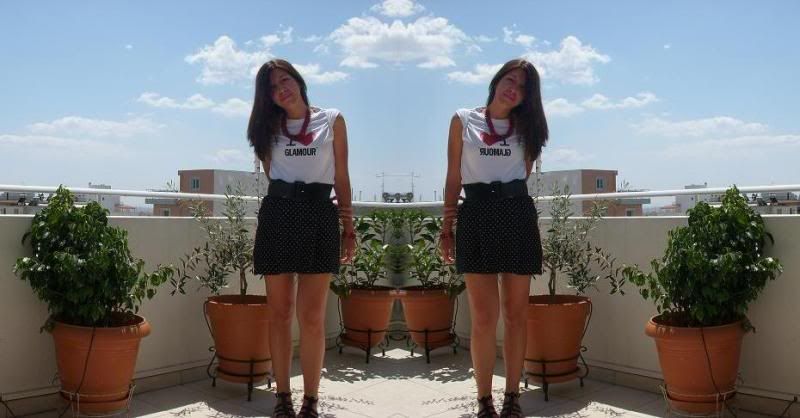 just realised that this is my first outfit post! no i haven't changed the theme of this blog. it still is news-photo shoots-based! it's just that some days ago i saw on glamour magazine's twitter, editor-in-chief Polina Sarri wearing an "i love glamour" t-shirt that i immediately loved! that same day while talking on the phone with AleccaRox i told her that i thought it would be nice if all we bloggers that were featured in Amalia's Agathou article "fashion bloggers gr", wore the t-shirts and took pictures of ourselves!
2-3 days later, Amalia herself mailed me telling me the exact same thing! you can now see that with a project like that i was more than pleased to grab the camera and while enjoying the sun take some pictures of myself wearing the tee!!!
you can all do the same, Amalia told me that in Glamour's next issue, they are thinking of posting pictures of readers wearing the tshirt!
and yes it's true...i heart glamour!