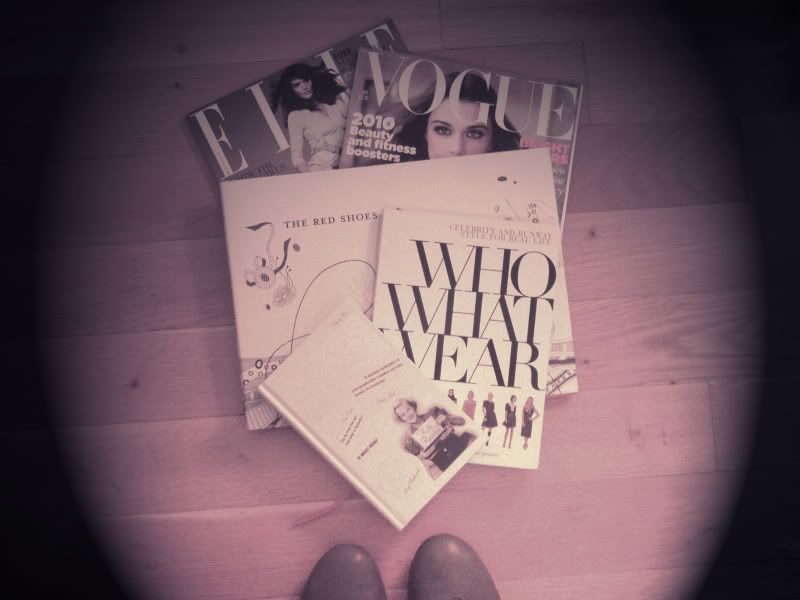 Of course you know that I am a fashion freak!...So you have to expect that my friends already know that little fact as well! As festive season is finally coming to an end and as i received my very last presents for this past year, I came to the conclusion that my friends surely found the BEST presents for my case this year!

So..from top to toe...
1. Fashion magazines

Elle

and

Vogue UK

from a friend that visited Athens from London bringing back these cuties
2. a fashion...children's book (yes it actually exists!) called

The red shoes

with the most amazing illustration and story!
3.

Top Tips for Girls

(a book that Donatella Versace herself announced as "fantastic") and of course...
4. The BIBLE!

Who What Wear- The Book

that specially arrived today from New York City thanks to another beloved -male this time- friend !!!!!

Oh I so love all these friends of mine who keep on feeding my huuuge appetite for books , children's illustration and of course most of all....Fashion!!!
p.s. for no misunderstanding, I actually love all my friends who found the time to buy for me any kind of presents this Christmas!!!!