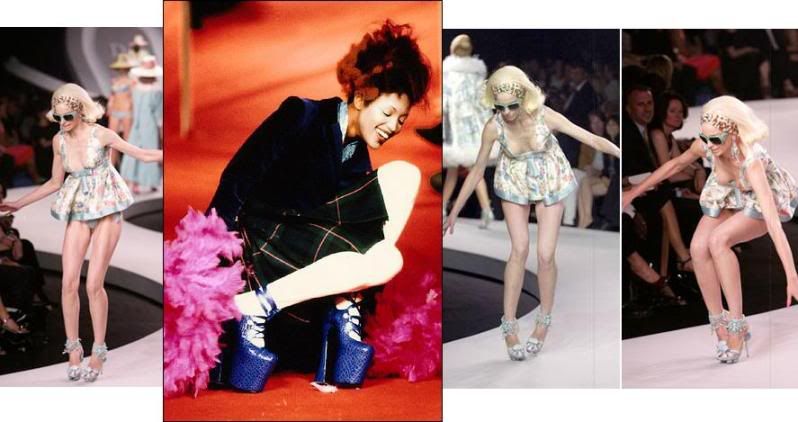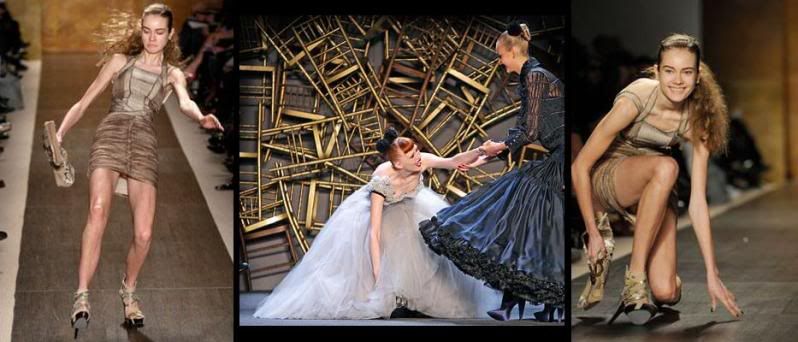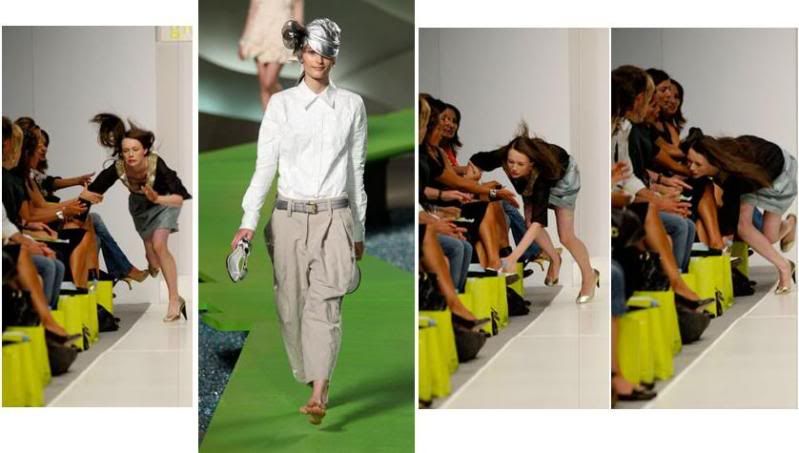 Random post but with a certain (painful) reason!...

DAY 1

: here i am drinking and chatting with my friends when in a certain moment I stand up. The chair that i was sitting decided to fall behind and out of nowhere I found myself lying on the floor! Of course everybody laughed and some fashionable friends even spoke the following comforting lines

"Even Carrie Bradshaw has fallen down, so don't worry"!




Day 2

: still with a pain in my back and while doing my regular thing (read fashion blogs..of course) I find a rather funny post in the refinery29 site! When life plays that sort of games you just have to...go with the flow!
So here it is, my "

models falling

" post especially dedicated to.... ME (if you allow me)!

It's actually funny to watch the above images but I have to say that i sympathize all these models and i find it right to actually have the choice to say no to "shoe cruelties". If the models hadn't fallen at the Prada Spring 2009 show, Miuccia wouldn't consider of making the shoes more comfortable! Also, i found Abbey Lee Kershaw, Sasha Pivovarova and Natasha Poly quite brave for declining to walk the McQueen's spring 2010 show after they took one look at the Allien shoes! So, pleazz designers be more rational and "models-friendly" and ......



Personally speaking, I can actually feel their pain right now!!!!
sources:modelinia, refinery29.com, the cut, googleimages