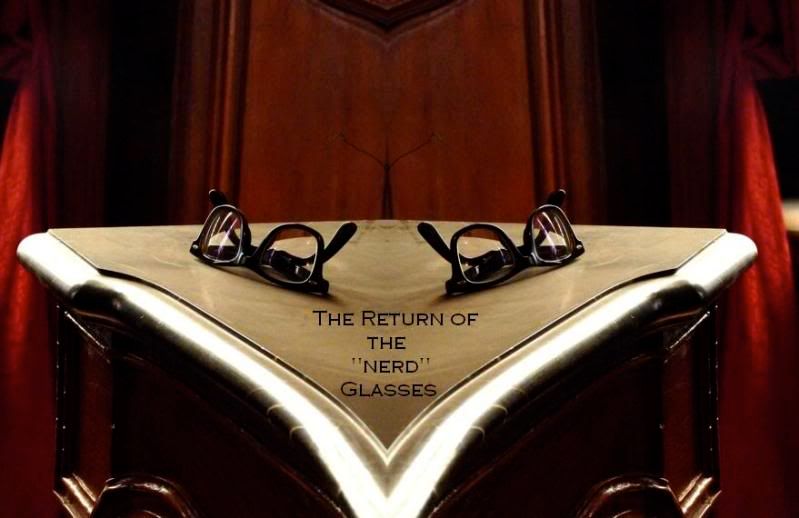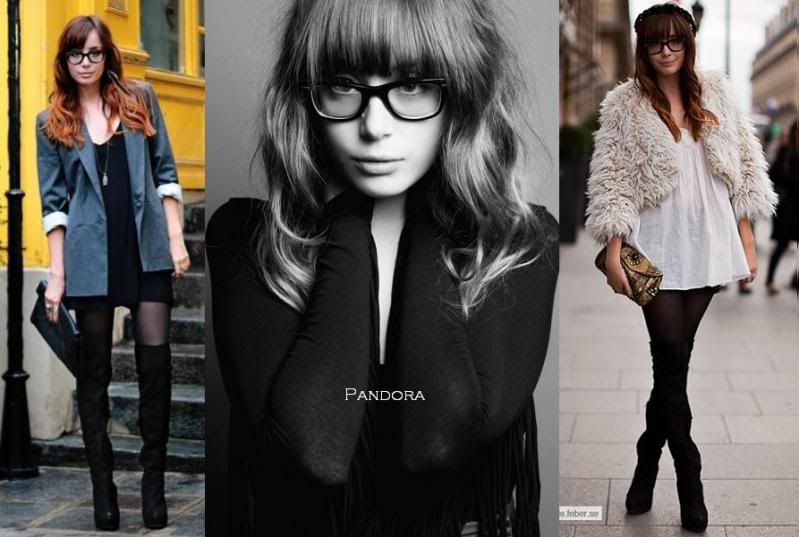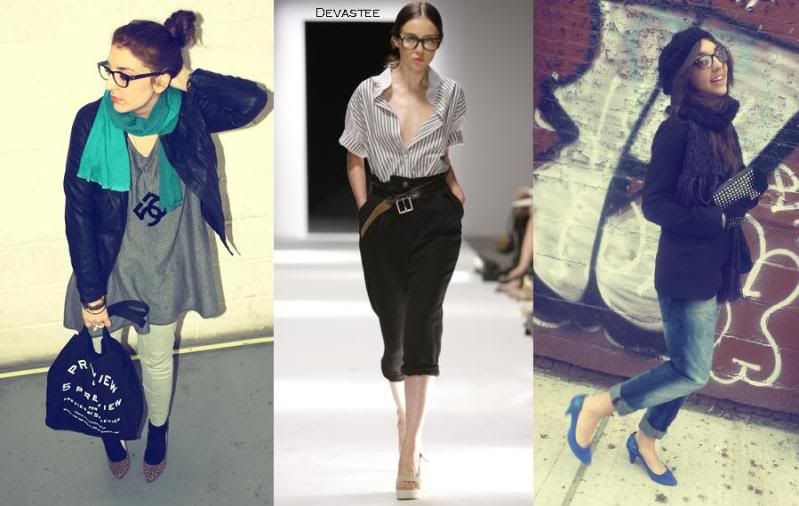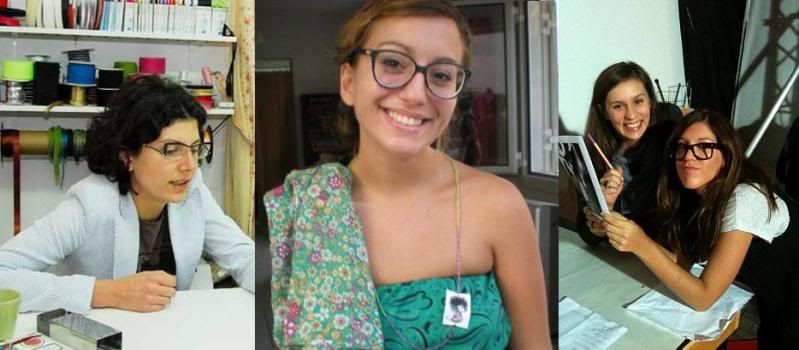 In an older post, Nina Malvada left me a comment asking me to make...this post! It's true,

"nerd glasses"

and the

"librarian style"

is back! Just google these two names and you'll see endless of photos and articles! So, i come to wonder what makes suddenly everyone interested in these glasses?
Even the person who's writing these words this very moment, is actually fond of this new trend (the last pic proves it-even if I wore these glasses just for a moment during the fashion week). Me, who always wears eye contacts and refuses to wear glasses for more than..the two seconds distance between the bathroom and the bed, now i find these glasses, cute!
Take Pandora for example! She is French! She blogs but became known mostly because Sartorialist and all the other Street-Style photographers loved capturing her images during the fashion weeks! She had a weird-quirky style that

was based on two elements

. Her

red hair

and...her

black glasses

! Then Devastee', a French small brand, showed a collection where models were wearing black glasses, too! And that was the moment that I started to realize that

a new trend was emerging

!
Endless bloggers embraced this new trend (like FadeToBlackNY that you see on the second pair of pics)! And because you'll rush to say that here in Greece this trend hasn't started yet or it will arrive in 2 years....Greek designer Theia wore glasses during our interview some months ago,LifeInAthens blogger Thalia appeared in a pic wearing glasses that she had borrowed from Clemmie during

our first SwapNotShop party

and as I have mentioned above...even I wore them

during the last fashion week

! Oh!
And now that I come to think about it...Barcelona-based designer Raquel Micola told me in our interview that

she only designs while wearing glasses

even thought she doesn't even need them!!!
So come on ladies! I think I gave you enough reasons -and pictures-to see the glasses in a new way! Make the Optics happy and start wearing...nerd glasses!!!
p.s. As for what brand to choose..I find Ray-Ban the most appropriate but you can also find retro sunglasses, take their lenses off, and add the new lenses back on! ; )



sources:misspandora.fr,fadetoblackny.blogspot.com, devastee', lifeinathens,queenkatbee.blogspot.com