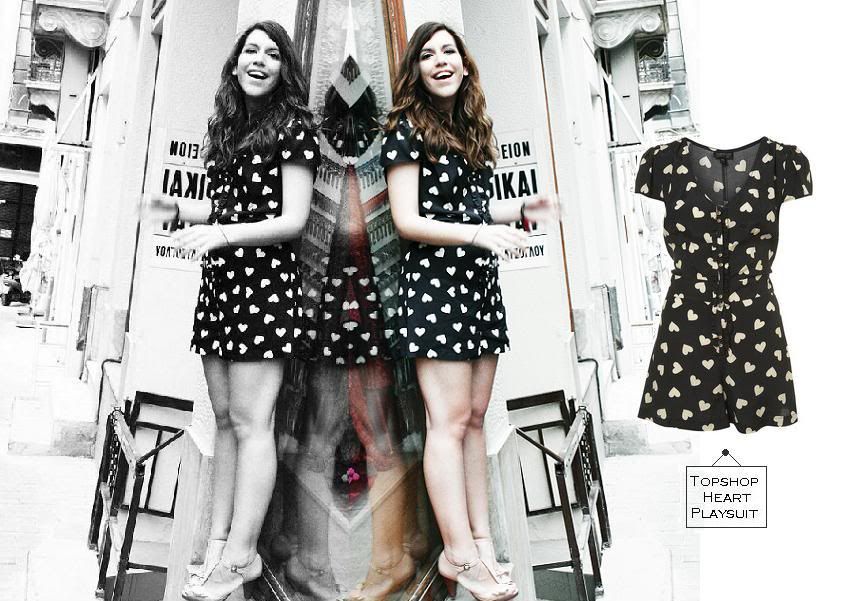 Lots of people asked me about "that cute dress" you saw at taxydromos article!..Well it's actually not a dress but...a playsuit and it's exactly how I wanted it to be, when last year I was totally obsessed with finding a cute playsuit!
During my trip to Barcelona last month, I couldn't skip a visit to Topshop and that's when this cutie became mine!...Happy you like it!

As for the pic, I totally love its retro feeling! Thanks Elena!