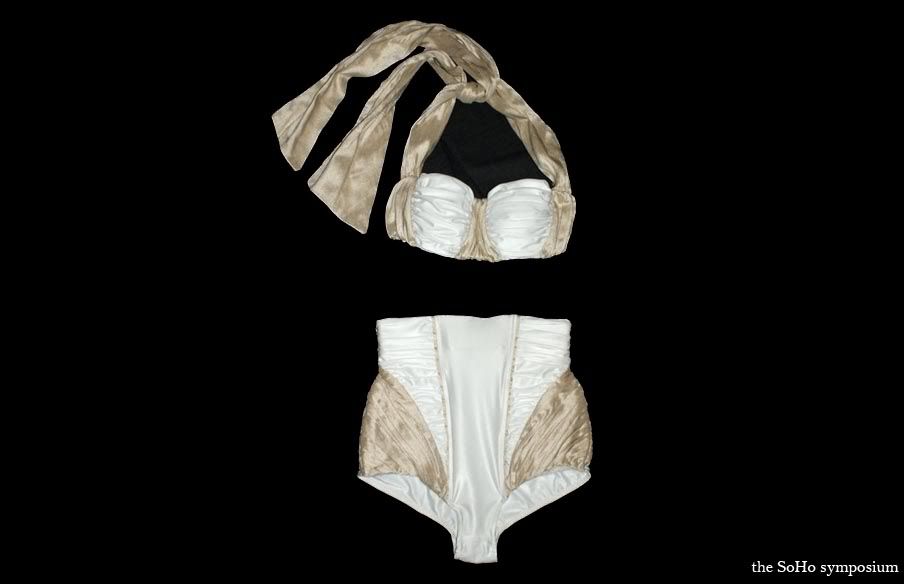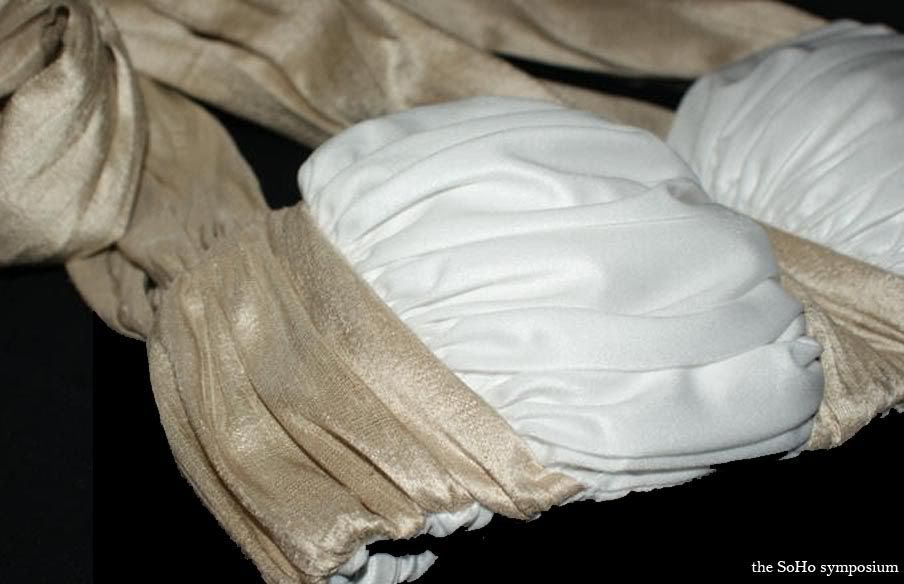 48 Hour Project is well known here in Greece! It all started some years ago with the 48 Hour Film Project, where even some friends of mine have participated-and shared their memories of the endless hours of stress to complete the editing of the film, even minutes before the deadline!

This year, for the first time, the 48 Hour Fashion Project is organized and the winners will be announced on June 6! Three members of each of the winning teams will then travel to London for an Intensive Fashion Course at London College of Fashion!

Lambros Kapetanakis and his team have created in only 48 Hours the above shown swimsuit and their project has made it to the finals! Today almost 3 days before the final results, Lambros was kind enough to answer a small Q&A exclusively for the SoHo Symposium readers!
Enjoy!
1. What made you decide to take part in the 48 Hours Fashion Project? H

ow did you choose your team and are you considering yourself one of those that can draw inspiration even in the most stressful experiences?
I decided to enter the project with the determination to show that I have talent and to win! I selected my team members with the confidence that they too would be determined and have a passion for what they do! Even under the most stressful situations the best ideas come to mind.

2. You have studied graphic design, then moved to NY for a very short period and worked for Victoria's Secret. Now you're back to Greece...What's your opinion for the Greek Fashion Scene?
Do you think there's room -and possibilities- for the newcomers?

There are so many scenes so I cant give an opinion on all, but I can say that in general Greek Fashion can be so much more!

I do believe there is room for newcomers and great possibilities! There are so many talented designers trying to make it! I do know from experience though that " here in Greece working alongside some of the largest women's fashion brands...the better you are; the more they hold you down". It's a shame! I feel that most Greek companies are scared that the younger designer or even a talented employee will some day be a competitor! It sometimes seems as if they don't want you to go higher. As for in the US they push you higher to reach your goals and dreams.
3. In almost 3 days, the winners of the contest will be announced. What are you looking forward to take from the Intensive Fashion Course at the London College of Fashion if you are one of the lucky winners that will get to travel to London for this course?

I look forward to expanding what I already know in fashion and make my style of designing more distinctive. I learn something new everyday that goes by!
4. Are you planning on creating your own line some day? What would be the ideal future for your fashion career?
I am working my own line and hopefully will be showing it for the first time in Athens! My goals are set high! The "ideal career" will be to work alongside many talented people and to make my fashion label an unforgettable brand in the fashion industry, in Greece and all over the world someday!
Vote for your favorite creation at 48hourproject.gr/fashionvote/ !