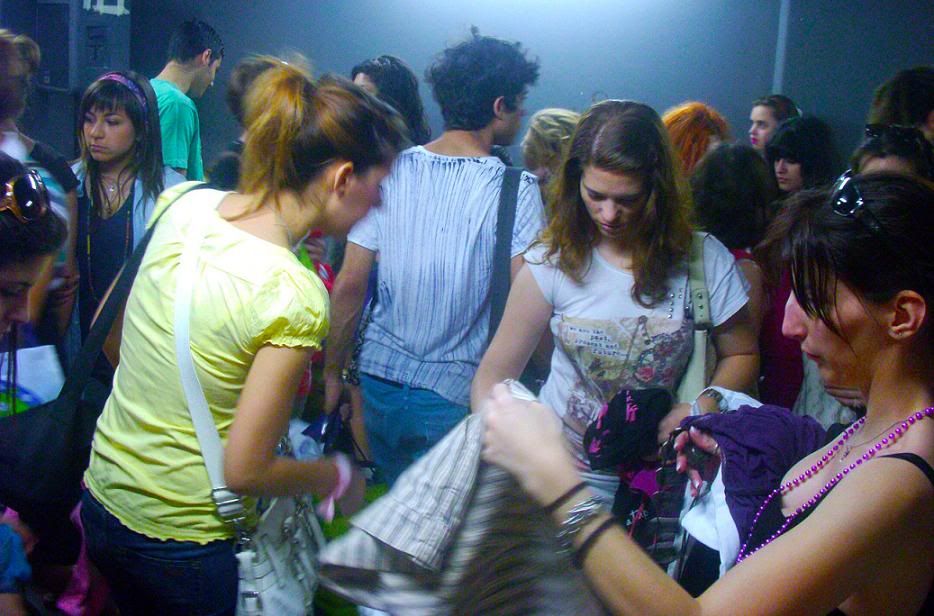 People swapping!
...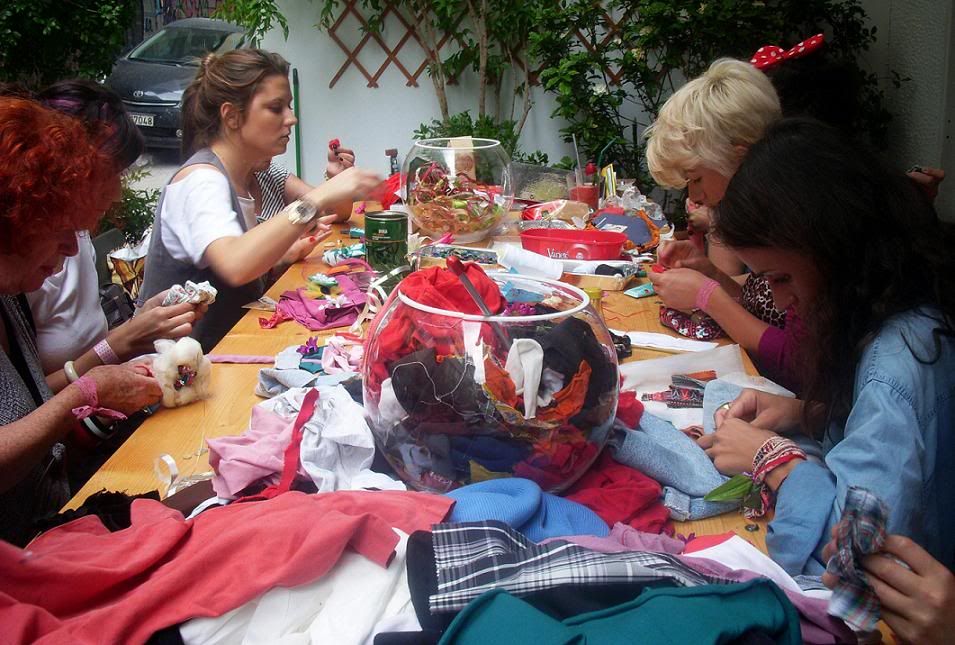 Chic&Ethic lab, doing DIY's!...
Cute red details...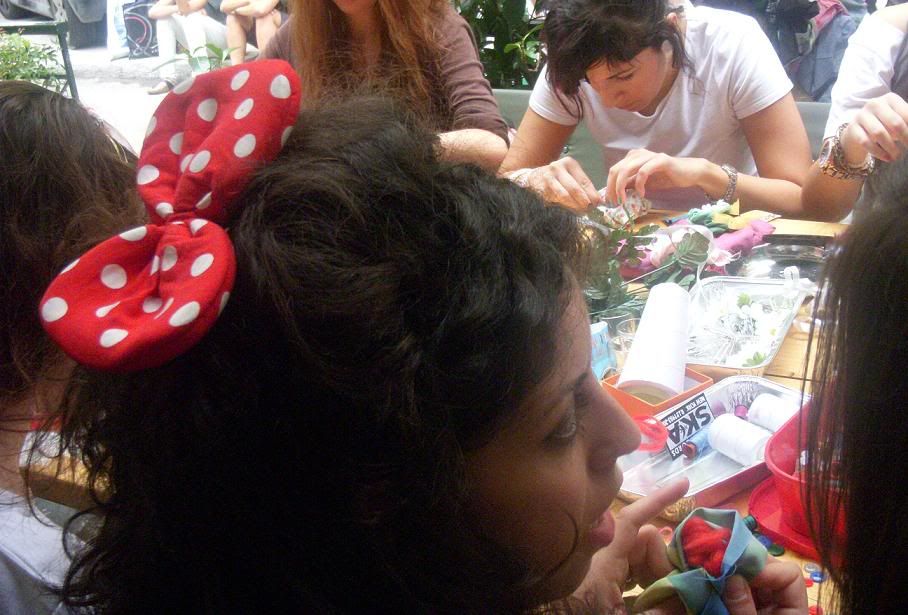 ....even in the minnie-mouse edition!...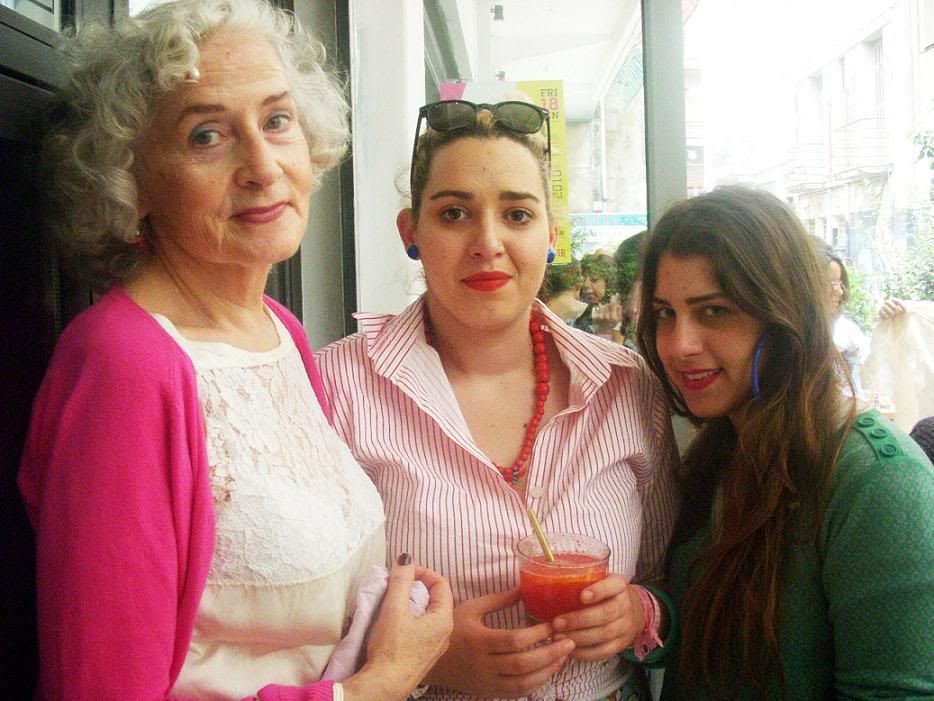 Older (but oh-so-elegant) and younger!...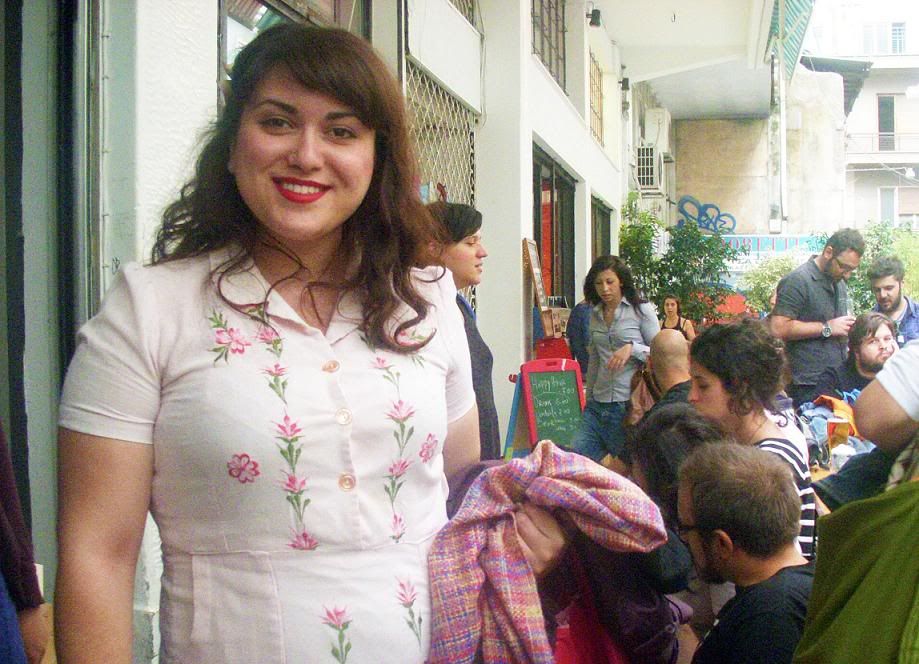 Fashion Bloggers..without borders that meet for the first time! (Princess Margot I loved your lipstick!)
...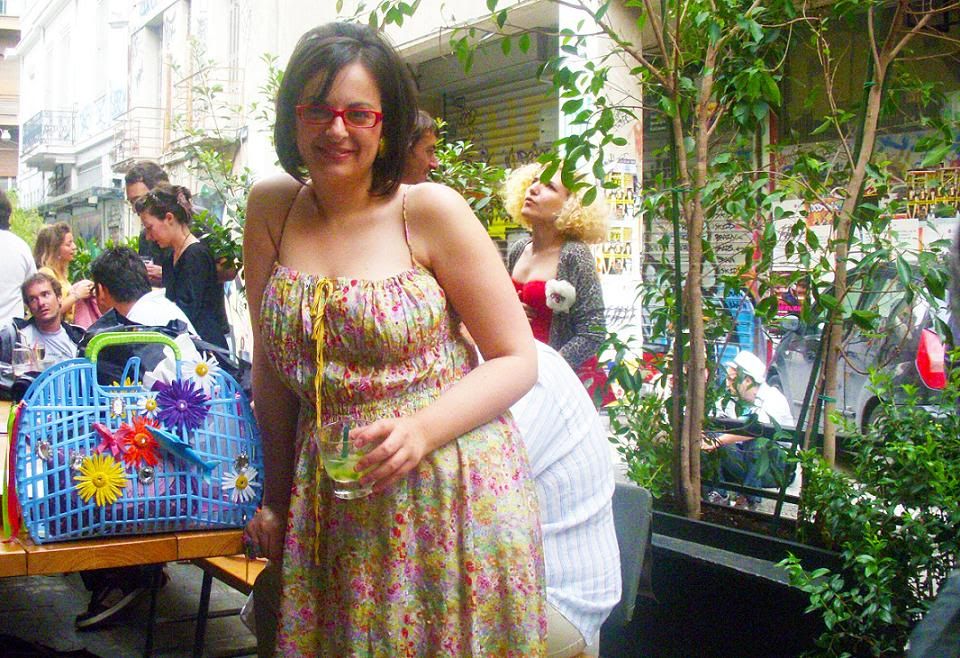 Always creative-always positive Strigla!!!
...
...and some partners in crime wearing the DIY headbands/brooches I made together with Strigla!!!
In general..it was one lovely Sunday full of clothes and good looking people! See you next time!