the look that I most loved!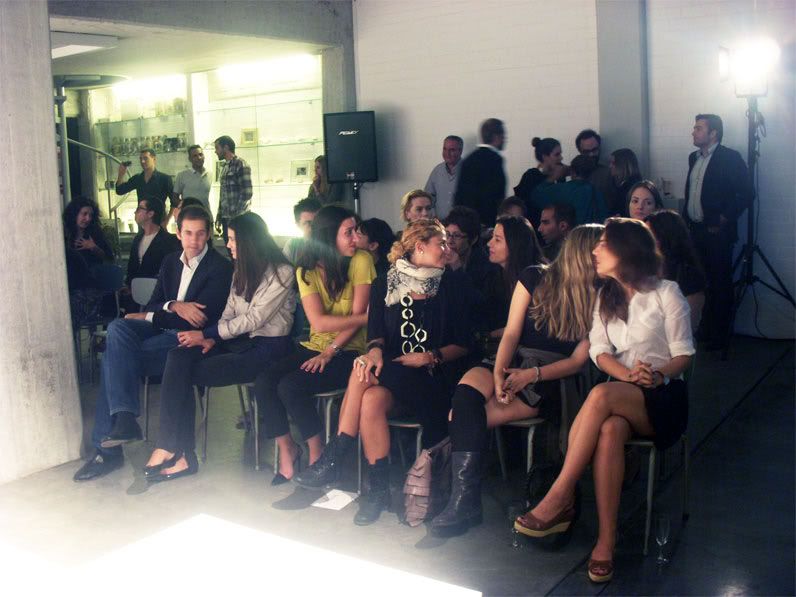 The seats were old school-chairs! Loved them!
The designer Alexis Barrell along with beautifully dressed Pauline Saupin that organized the show.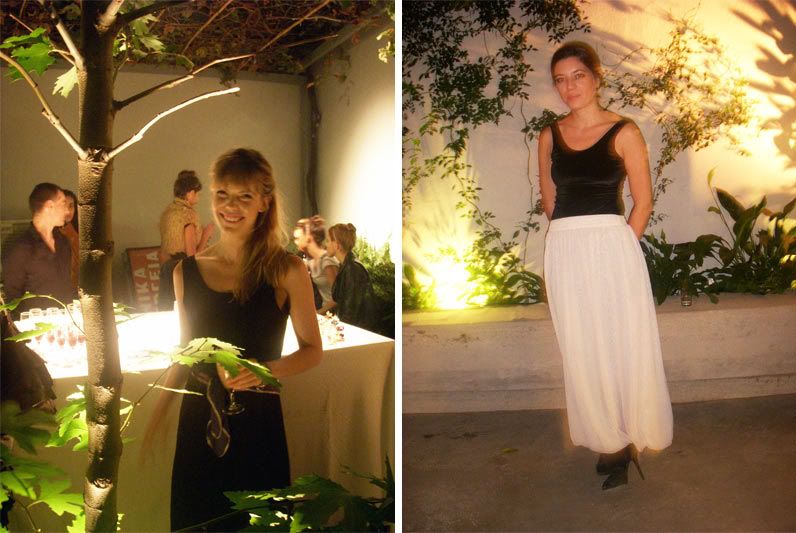 On Friday, at the same time that Fashion Week was held a few meters away, a limited crowd was gathered at Ε.Δ.Ω. gallery at Kerameikos to support a new designer!

Alexis Barrell was born in Johannesburg, South Africa. When she grew up, she moved to Paris and later on studied at the famous Instituto Marangoni. After graduating she worked in NY but the end of this trip was set to be made...in Greece!

Her first collection, for SS/11 is inspired by the Greek islands! "The fabrics are either washed with faded pastels like the worn fishing boats, or bold brights like the sea and the changing sky."
The combination of sheer fabrics along with more geometrical shapes and the loose forms of the clothes definitely bring in mind summers in Greece! Barefoot walking girls, with their retro shades and an up-do for their still-wet after the sea hair....tanned skin that can be seen under sheer fabrics and a smooth color pallet! Oh yes I could have all the Alexis Barrell collection in my closet for next Summer!

Remember Alexis Barrell's name for the future and don't forget to check her site here




first pic source: alexisbarrell.wordpress.com