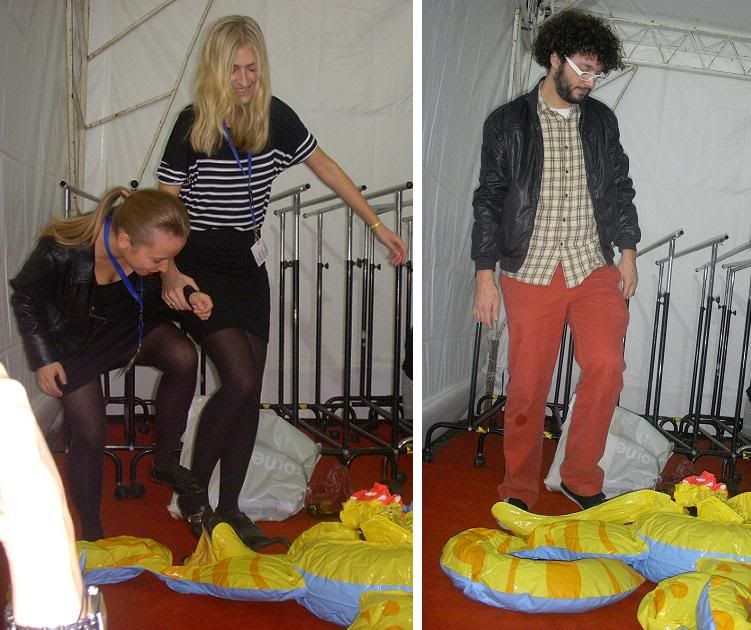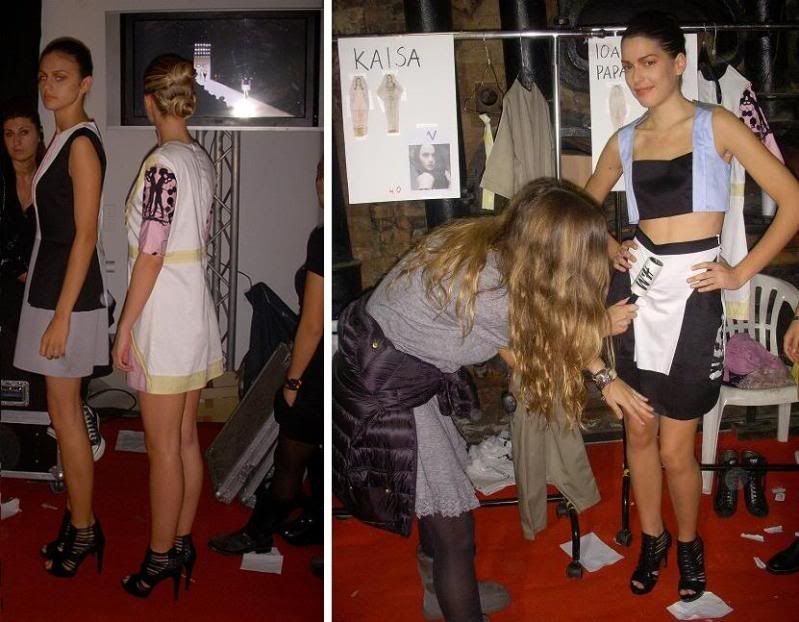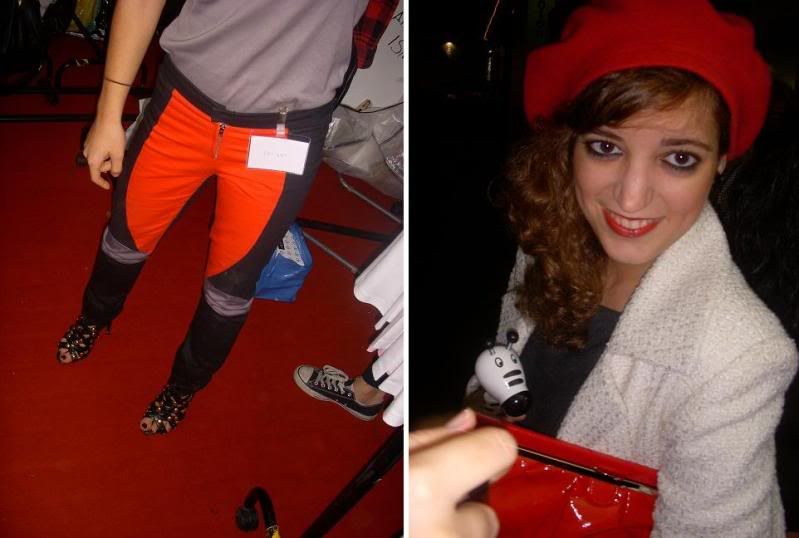 So what does a plastic octopus DO at the backstage of DElight's show?!?!?! Konstantinos Dagritzikos is well known for his DJing and directing skills at the Six DOGS (Avramiotou str) but till now i wasn't aware of his sense of humor!! So, i couldn't help it! I found it HILARIOUS when he rushed backstage bringing a plastic octopus and trying to put air in it!!! And while some of you might think that the DElight duo would be furious with his action...there they were HELPING the octopus grow fatter-literally minutes before the show started!!!!
Of course as i mentioned at the previous post, everything was so organized that there was no reason for stressing up! All models lined up, and we were there to help them zip their shoes and dress them up! Ismini, minutes before doing her catwalk thing, turned to be our favourite model (FASHION BLOGGERS APPROVED!) Not only is she Greek but this was her second ever catwalk show and we dare to say that she rocked!!
In the last set of pictures you get to see all things

RED

: the DElight trousers that Stella (personal DElight helper) wore and our beloved Nina_Malvada that came to see us before the show!