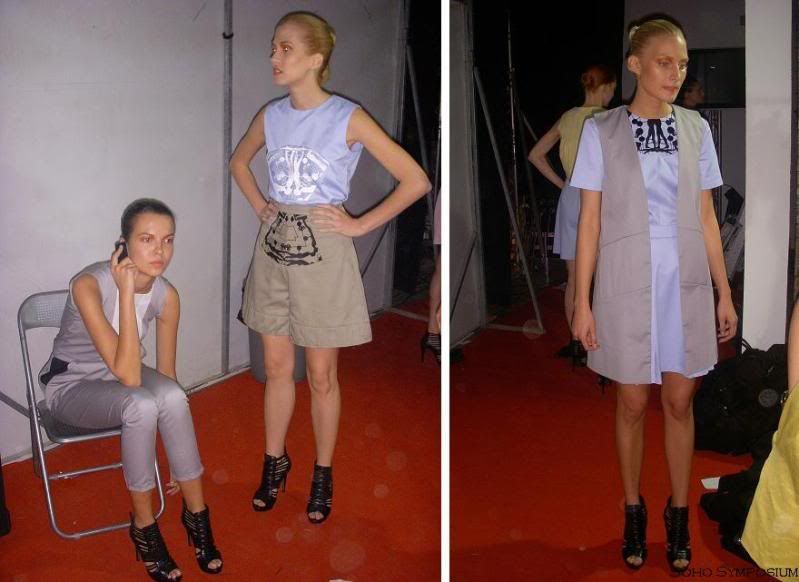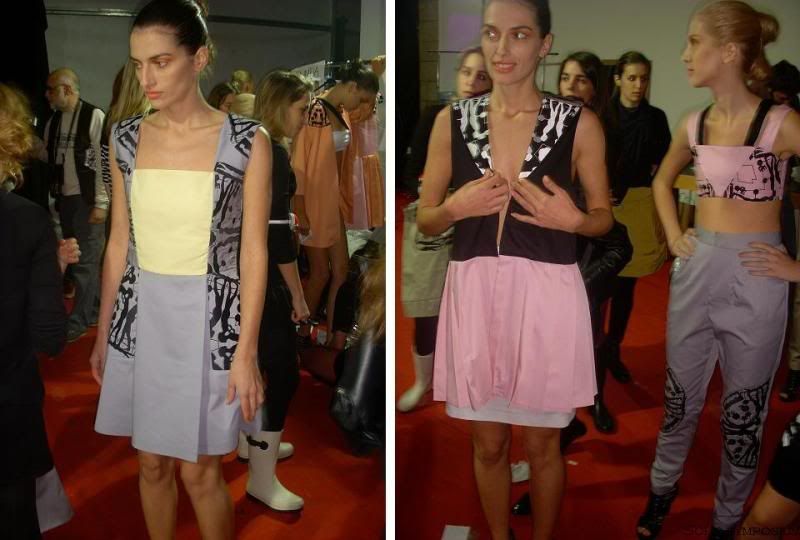 DElight photographed after the successful ending of their show...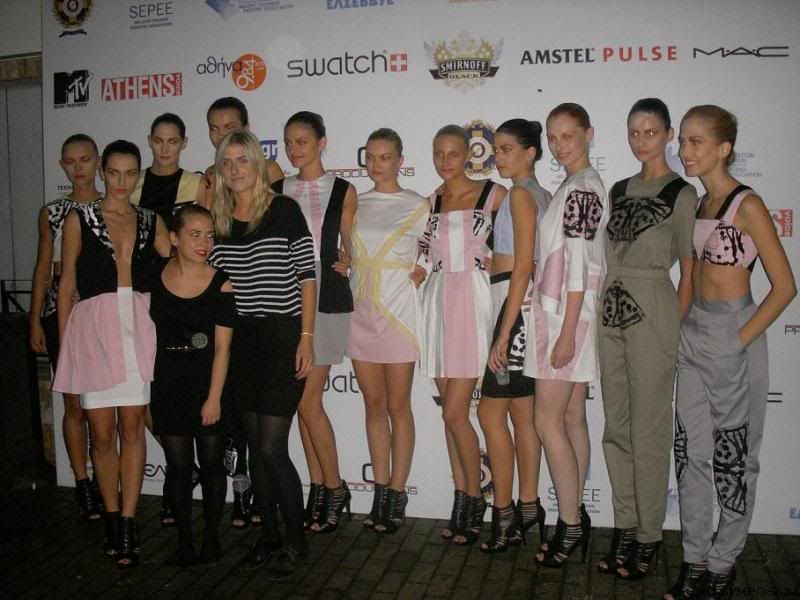 ...and together with the backstage dream-team!!
My feet are seriously killing me but it is one of those times that it was worth it 100%! Fashion Week just ended and if you read these ladies posts (see here, here and here) you must know by now that me, Queen B and Lopi were backstage assisting at the shows! We started with the simple and everyday clothes of Julia Bergovich, followed by Katerina Alexandraki and today's finale was made by the futuristically-delightful DElight!!!
Daphne Iliaki and Evi Retziou created their first Autumn/Winter 2009/2010 collection after graduating from Marketing and Accounding schools,respectivaly! Back then, i was impressed by the shapes they created and also by how young and talented they were!
A year later, DElight spring/summer 2010 collection was inspired by the kaleidoscopic effect and their color pallet was consisted mainly by pinks, light blues and greys! Also all clothes had the patterned kaleidoscopic image that was printed at their invitations,too.

Personally speaking, the girls backstage were extra-ulta-mega organized and highly positive and relaxed! These facts conducted in me declaring that DElight are going to become one of the most succesful greek design-duo...FOR SURE!
more backstage images coming soon!