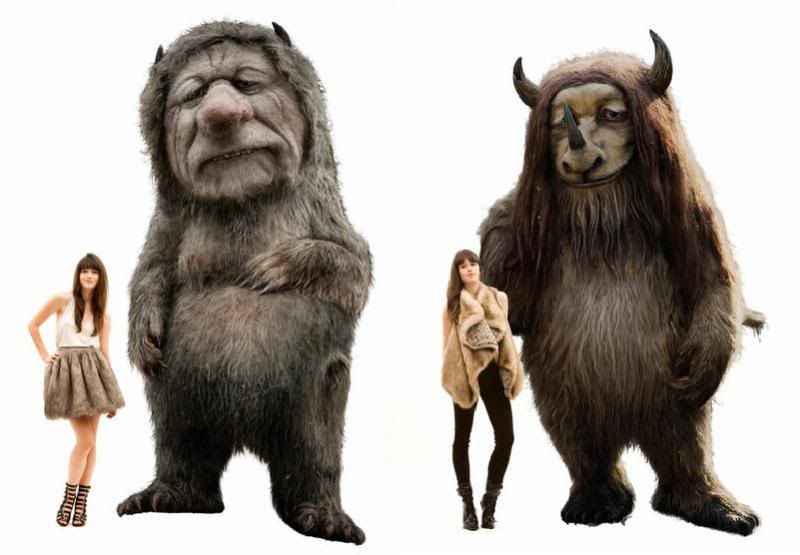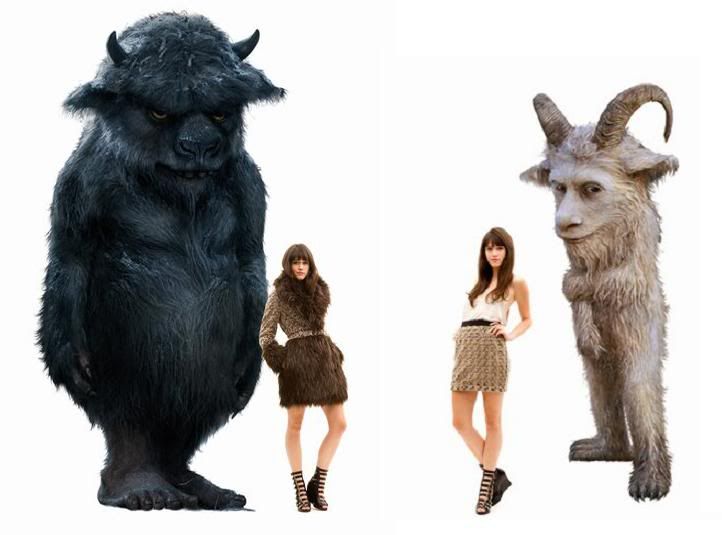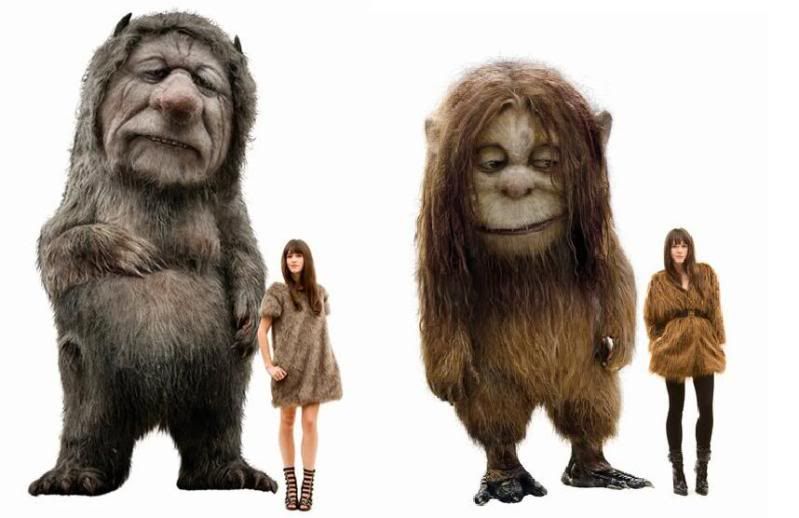 well, we are all familiar with collaborations! take kate moss for topshop, comme de garcon for h&m and you're in!
The unfamiliar collaboration is the above one!! The brand Opening ceremony (the one where Chloe Sevigny also designs pieces) collaborated with the "celebrities" of the up coming Warner Bros film "Where The Wild Things Are" and brought to life clothes inspired of these fury creatures!! Each piece was inspired by the protagonist, Max the boy king, and the his pack of "Wild Things" - Carol, Judith, K.W., Alexander, Ira, Douglas, and even the Bull Monster. The collection includes reversible vest, bomber jacket, parka, t-shirt dress, and more. All constructed in detail to best reflect the film and the children book.

Well, at least now you'll done with the drama of what to wear to go and see the movie!
...in anticipation of the film, check the trailer here
source: freshnessmag.com