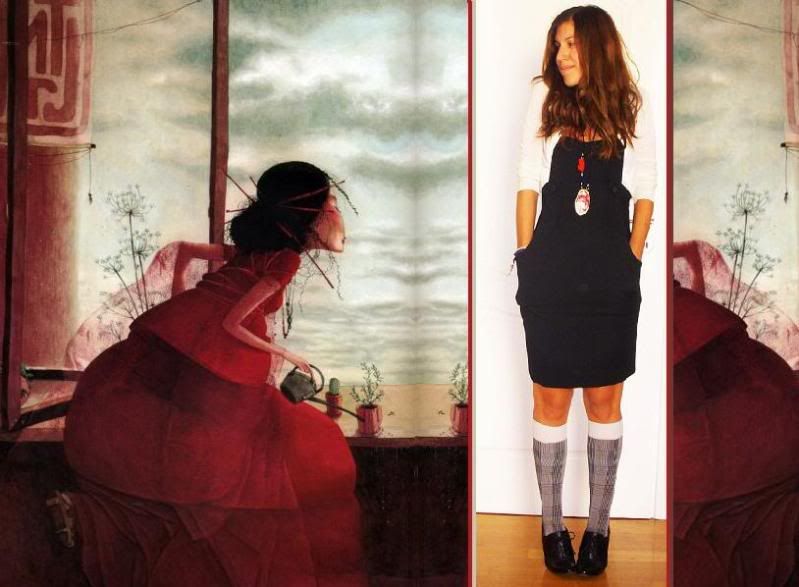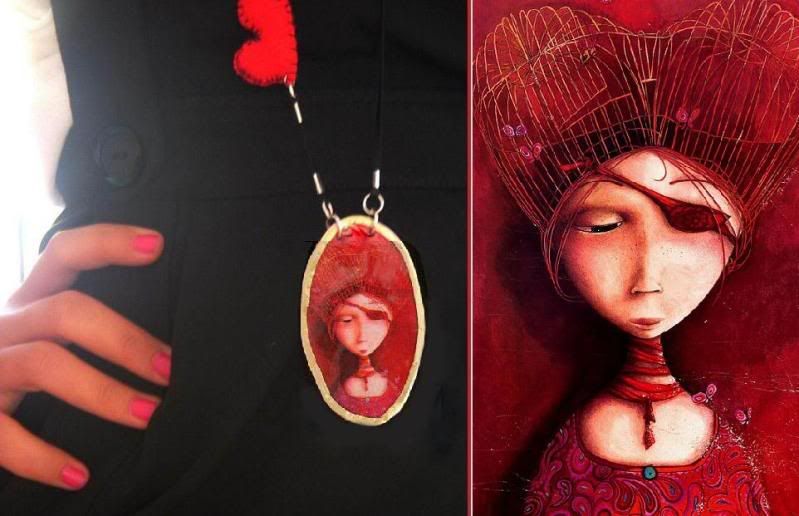 This is one of my all time favorite necklaces! It's so simple yet so beautiful, that i almost wear it daily lately! Despite the "it goes with everything" factor, i'm also in love with the fact that the illustration of the red princess is taken from one the most lovely children's books around! The Princesses book by Rebecca Dautremer. Not only does she illustrate the books, she also writes the stories along with her husband Taï-Marc Lethanh!
She has also written Cyranno and the L'amoureaux!
If you don't know her but you're in love with children's illustration (like moi!) you should definitely go and search her name around the bookstores!
You'll fall in love, too!
more information on Rebecca Dautremer
here
source: google