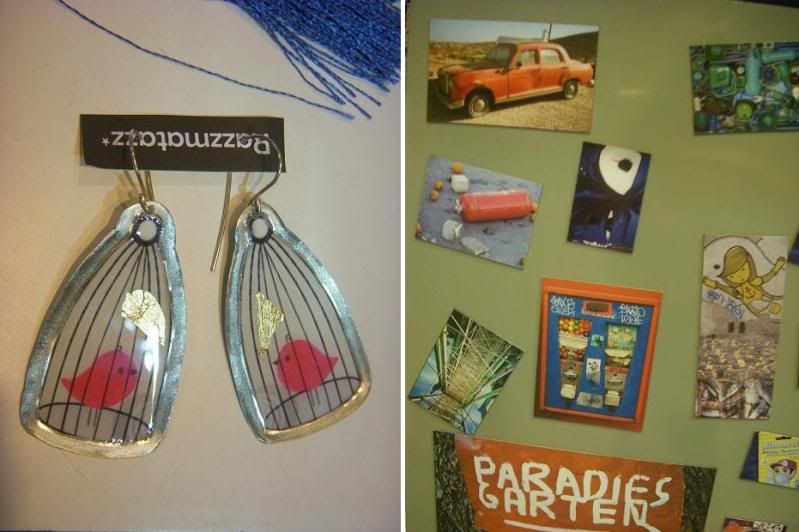 From the moment i discovered Razzmatazz, every time a friend of mine asks me where to find weird/interesting/one of a kind accessories I tell him one word:

Razzmatazz!!!


It may sound like hokus pokus but in fact it's the only little shop around the centre of Athens that has a magical character!
That's why this time instead of showing you some of the jewelry that I saw (and bought) yesterday, i'm showing you pics of the store!
For the bazaar Sofia had vintage armchairs and old tv's just outside the shop! As a smoker herself she found a way to be LEGAL but also COOL!
Also inside the shop, you get to discover many more surprises! That is...

spiderman

pictures on the wall, amazing

magnets

on the lower part of the table and

messages of love

stuck on the central mirror!!!