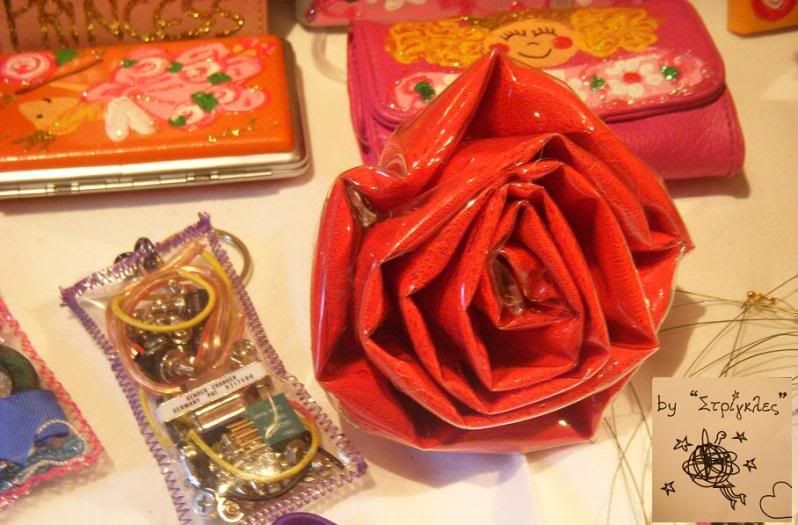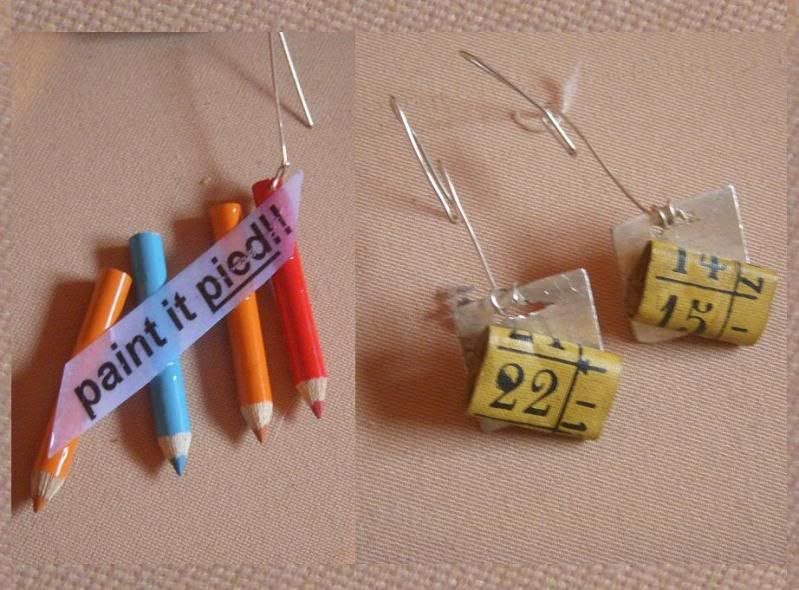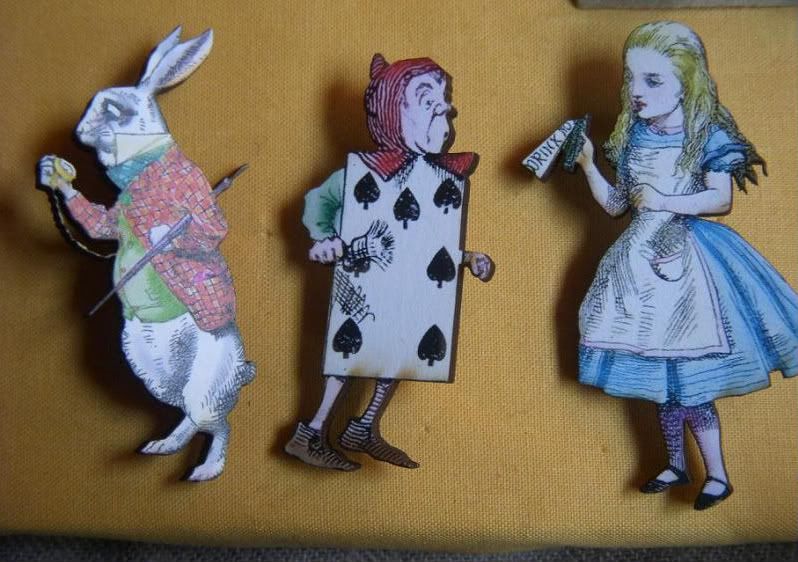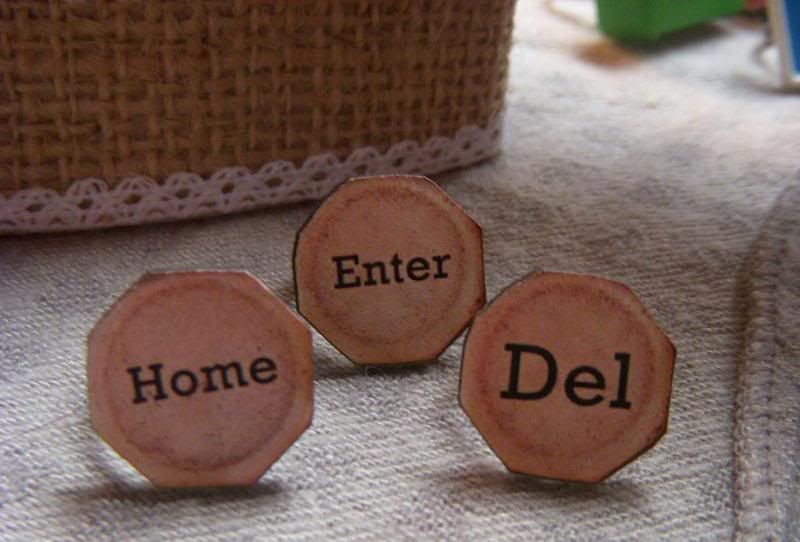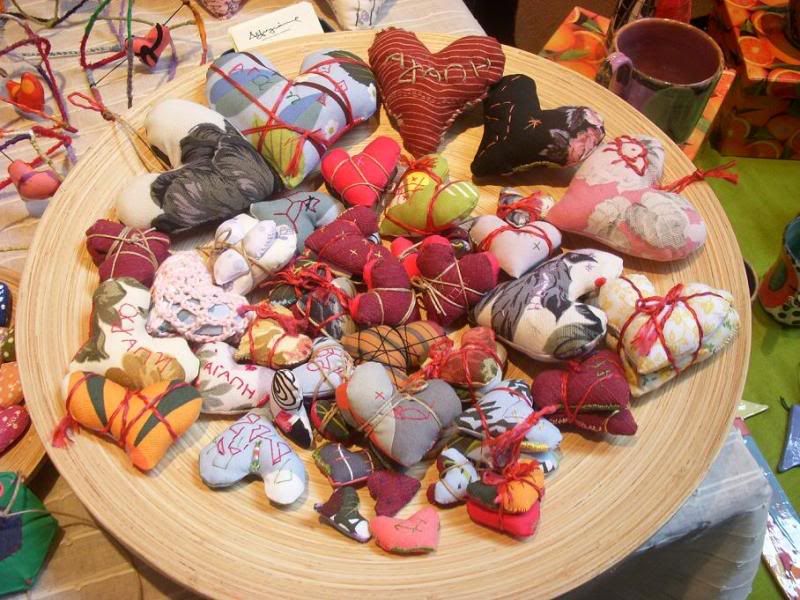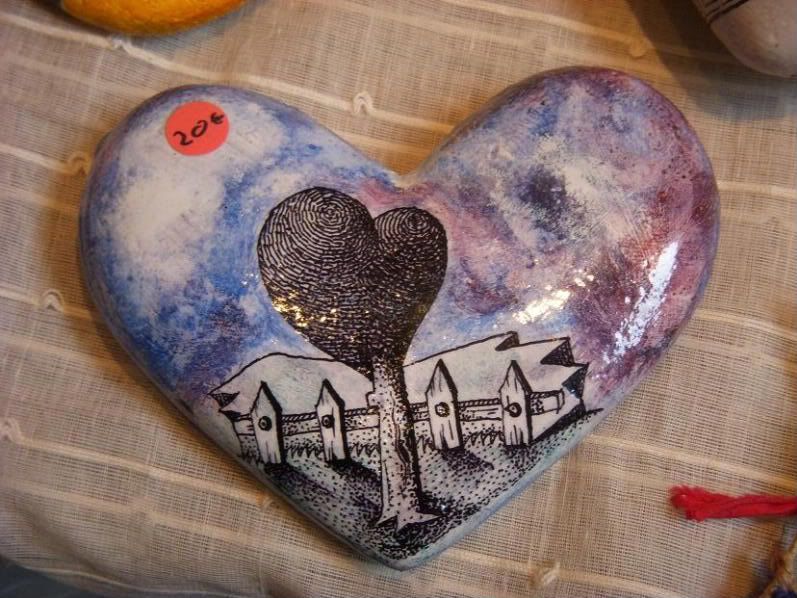 During the

Christmas period

there were held so many bazaars that I felt overdosed by the amount of talented crafters at some point! So, these two months that have passed I chose not to visit any other bazaar in order to start feeling excited again and of course...save some money!

Yesterday, together with Nina and Thalia we went to
Lara Crafts Bazaar
that was held at

Ash in Art

! The place was small but cozy and provided enough space for everyone to present their work! There among others we saw our beloved Strigla! I first met her at the second Swap Party and despite the fact that she lives in Tripoli she doesn't miss a chance to visit Athens for bazaars!

I decided not to post lots of pics because people, I'm telling you:

the bazaar was a complete success

for me and at the end I found it impossible to put all the pictures that I have taken! I was impressed with most of the creation and my wallet was even more impressed than me!!!

I'm showing you only two pics of each creator that drew my attention so next time you come across their names, pay some serious attention!! In order of appearance you see creations of:



Striggles

. We had a sneak preview of her forthcoming Spring Collection and I still can't get over her colorful sandals and pumps with..watermelons!!!!
Second to come is

Irene Palaiologou

. Most of her staff is recycled! She uses Coca-Cola cans and transforms them into amazing necklaces! Her father is also a creator and he was the sweetest! We talked about the technique of liquid glass on accessories and it seems the quote is actually true... "Like father like...daughter"!!!
Third comes

Valentini

! She is the creator of the pencil earrings that I so loved!!!
Fourth our...

Naked Tile

!!! And by our I mean that Natalie has a blog of her own and is talented enough to create all sorts of accessories! I so loved her "Alice in Wonderland" themed pins that Alice is now proudly sitting on my shirt! The "home", "alt", "del" rings are also Naked Tile and gave a hard time at Thalia that is still on "not shop" probation !!!
Finally,

Marianna Pourgali

along with

Nikos Delijannis

, inspired by Valentine's day, created numerous hearts for every little Valentine in town!!!
Today is the final day of the bazaar, so if you see this post in time, don't hesitate and pay a visit!

xx's!
(don't forget to credit if you want to use the photos)