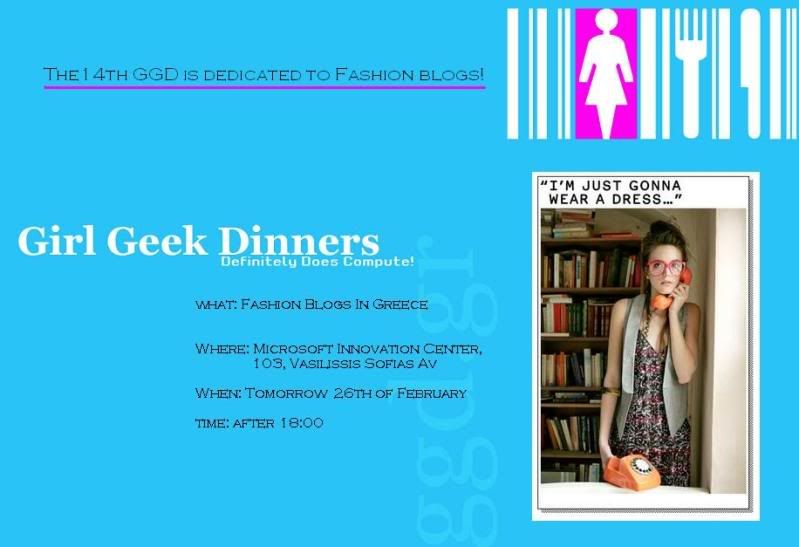 You know my love for the geek-chic looks right?! Well, now I can actually prove that I'm not only into the look but also... the attitude!!!



Girl Geek Dinner

is a place where women can talk about innovative issues, proving that they are actually equal to men! I cannot say that I'm a major technology geek but when it comes to fashion blogging one word I have to say and that is "

oooooooohyesssss

" !!!

So, tomorrow I'm honored to be presenting my blog together with three other talented geek-fash-ladies and prove that fashion blogging not only exists in Greece but actually is quite popular!

No need to say that

you are all welcome to come

, right?!?

Find out more info by visiting the ggd.gr site and by RSVP at the 14th GGD Facebook event page!

pic source:ggd.gr, googleimages