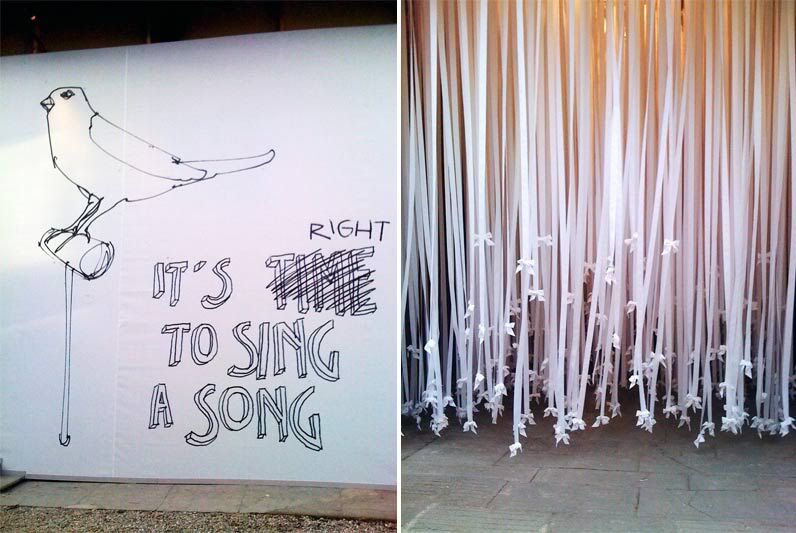 Finally I have internet at home so I found the time to change the festive header and check all my emails without having to worry if the Italian waiter will grab my cappuccino cup from the table in the next 10 minutes! My Google reader still counts more than "1000 still unread posts" and I have to say that being updated on the latest fashion news was not my main priority these days (except from the Emmanuelle Alt-editor in chief of Vogue Paris new of course).

Another thing is that my master courses started this week and I spend more than half of the day at the university! Today though was a fun day as we went at the

Pitti Bimbo

trade fair dedicated especially to clothing and accessories for children. Lot's of tiny little clothes. Lot's of fun and cute installations and ways to present the new collections for A/W 2011/12! Too bad that once again no pictures of the collections were allowed because I'm sure you would wish to be a kid again only to wear these clothes!