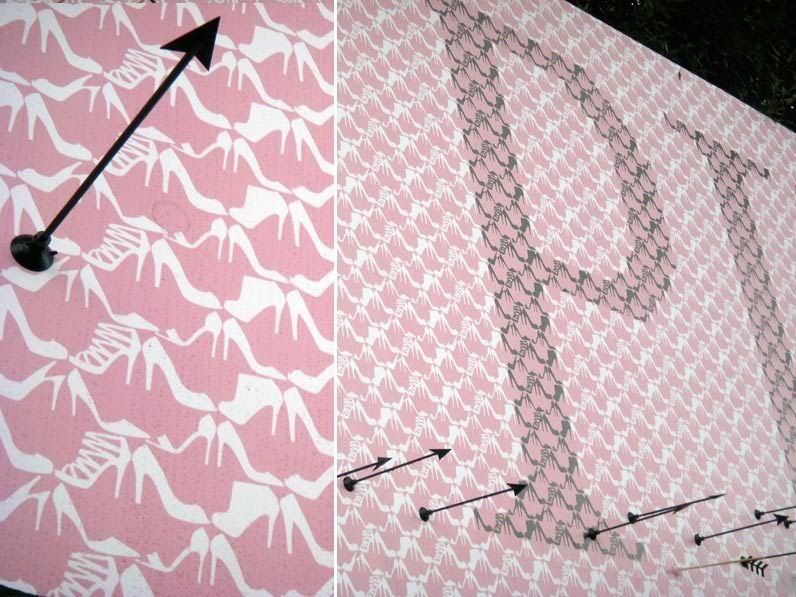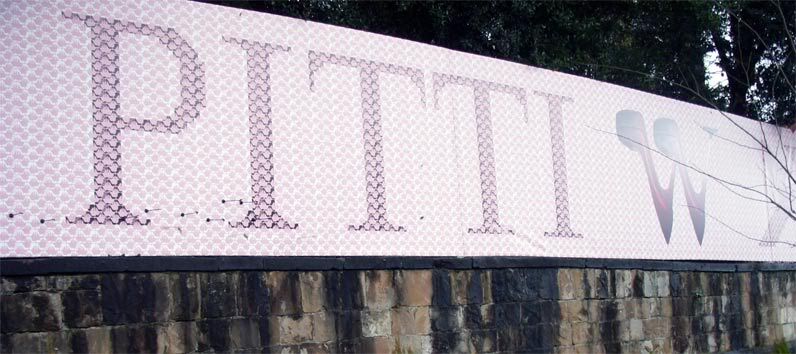 Just a few metres away of the Fortezza da Basso, at the Dogana building took place the Pitti W specially dedicated to womenswear! Once more, limited pictures were allowed, but I got the chance to meet some very interesting new designers and eco brands!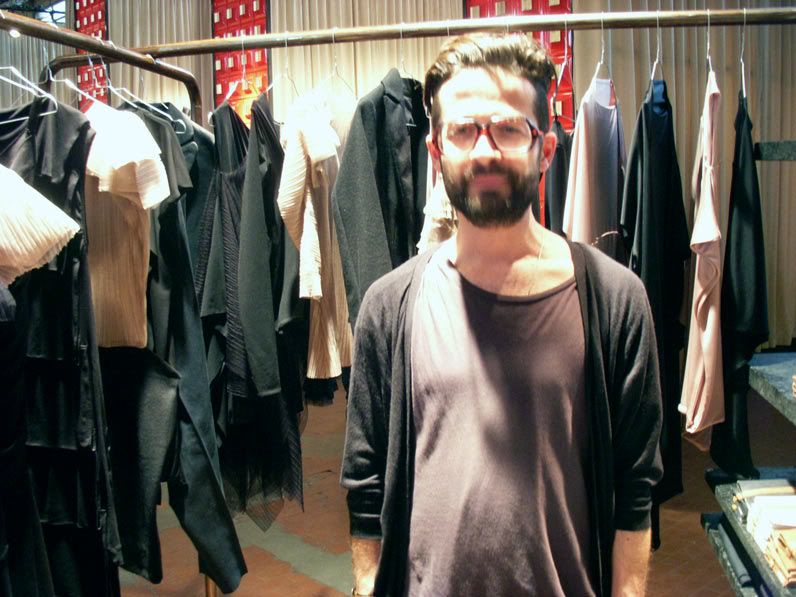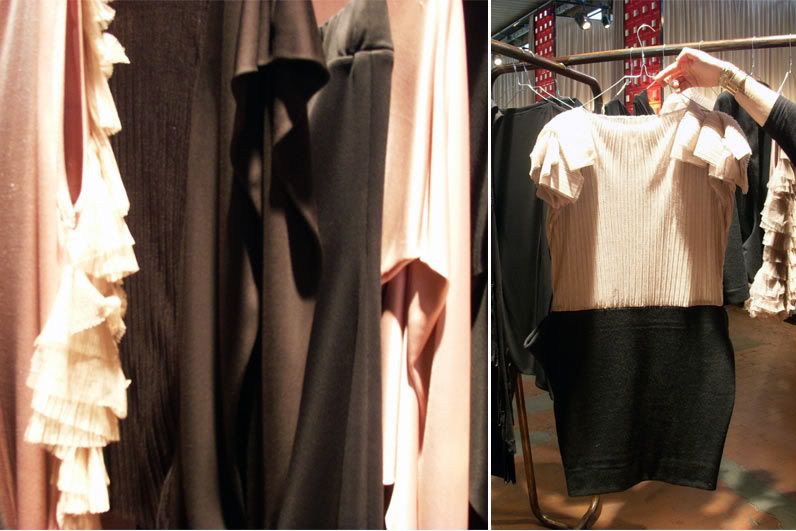 Giuseppe Fanelli

presented his first personal collection Unravel 19022010 during Pitti W.
He previously worked, among others, with: Sophia Kokosalaki, Antonio Marras, Kenzo, Alberta Ferretti

and I was really im
pressed with his collection. The pics don't do justice to his work as the light in the space was rather dim but as long as I find images of this collection online, I promise to post them! By far the best collection of clothes I saw during Pitti W.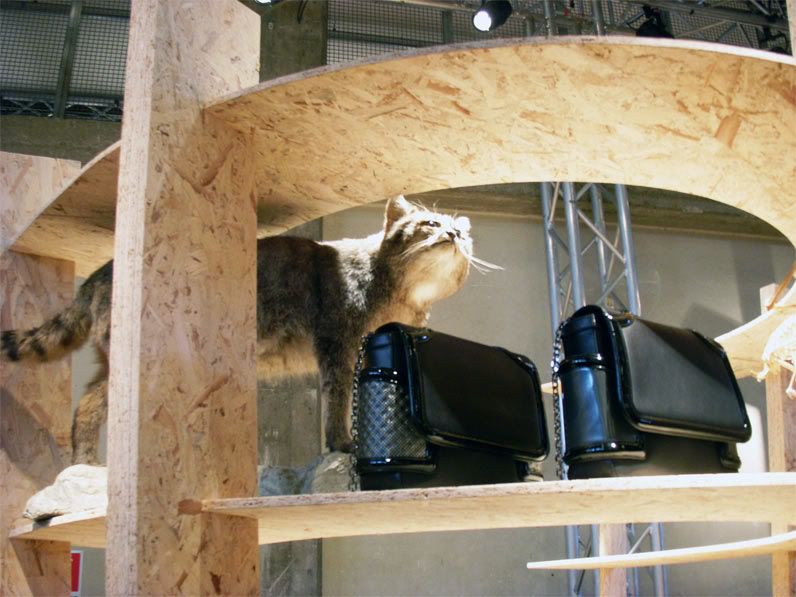 Another really impressive collection -this time of bags- was the one of Thomas Blakk. Black was the dominant color and all bags had a rock touch with the studs and metal details.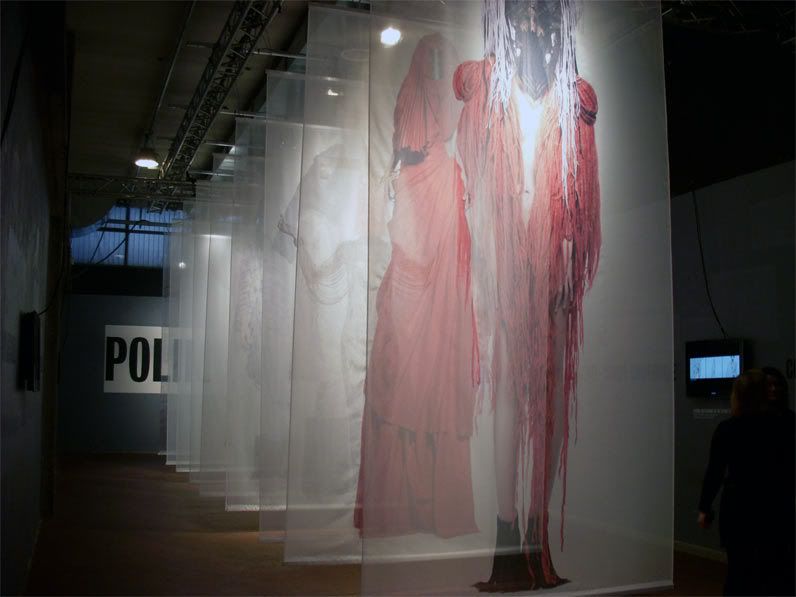 Polimoda Institute of Design and Marketing presented a special project under the title "Totem- Reflections on the Future of Fashion" that basically was "a Video-photography exhibition of fashion concepts and creations produced by the Polimoda students in the Fashion Design and Fashion Marketing departments." (source)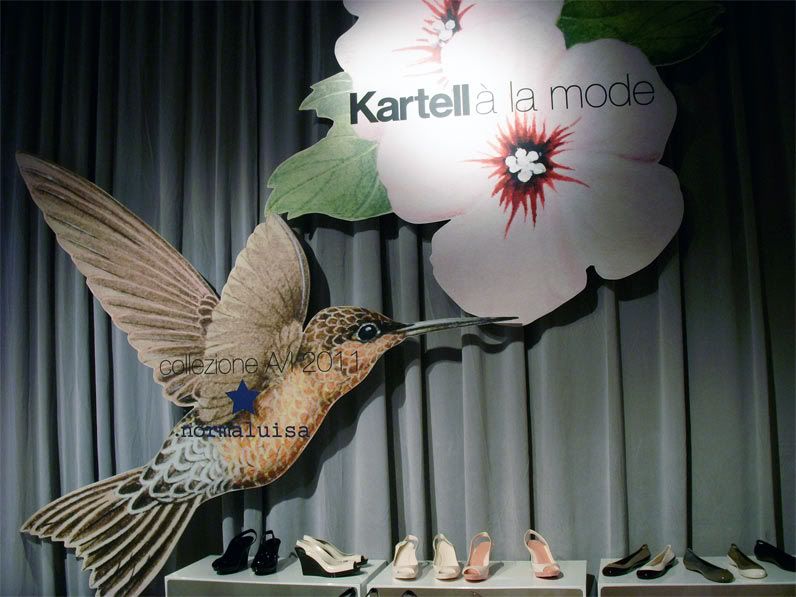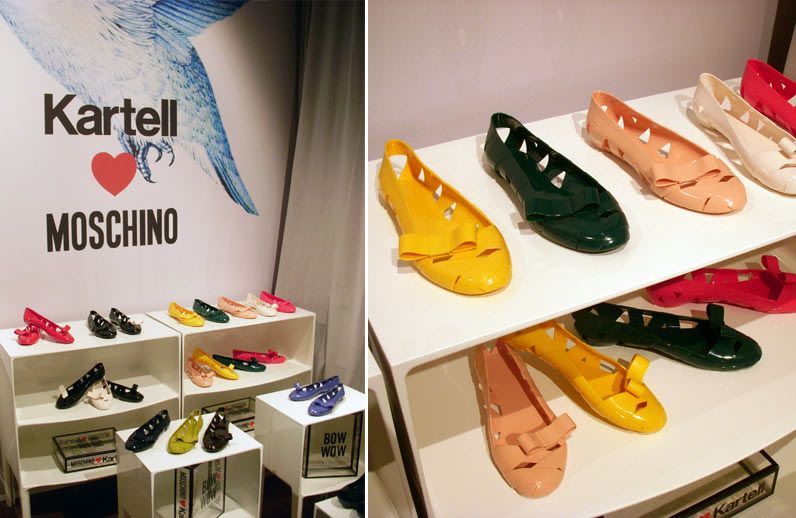 The Kartell and Moschino shoes will be mine as soon as I find them in stores! The only thing I haven't decided yet is the color!
Vintage for Pitti W

was a space dedicated to Italian and International brands with a eco-green touch!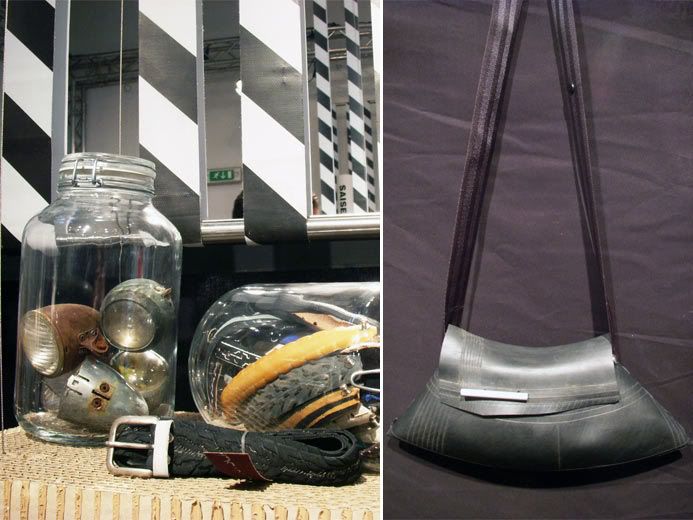 H
eidi Ritsch produces handmade belts and bags in Rimini re-using parts of old bicycles.
...while

Sai Sei

(from Bologna) re-used old fabrics and leather in order to create brand new bags! I especially loved the brooches!

all pics courtesy of SoHo Symposium. If used please credit with link