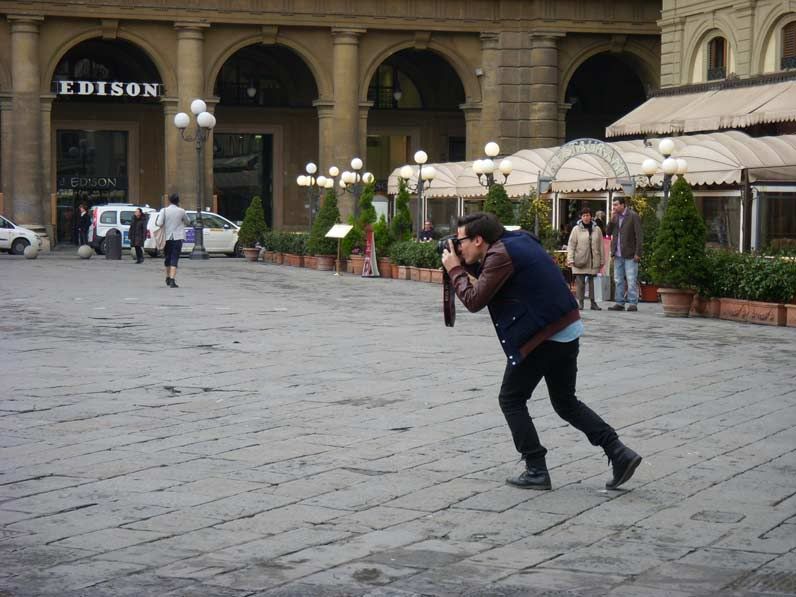 First morning in Florence and I find myself searching for a new battery for my computer (-don't ask me how I forgot it back home)!

What are the odds to bump into Carolina aka Fashion Squad being photographed with clothes styled by her from the LuisaViaRoma boutique!The location was more than perfect and the same must be said for the pink shoes that she chose to wear!Later on I also bumped into the Blonde Salad being photographed wearing a Mickey Mouse tshirt,fur vest,jean shorts and Louboutin flat pumps (expect pics at her blog soon)!

LuisaViaRoma gathered bloggers from all over the world for the second edition of Firenze4Ever and the centre was transformed into a photoshoot location with bloggers searching for the "perfect light"around the city!