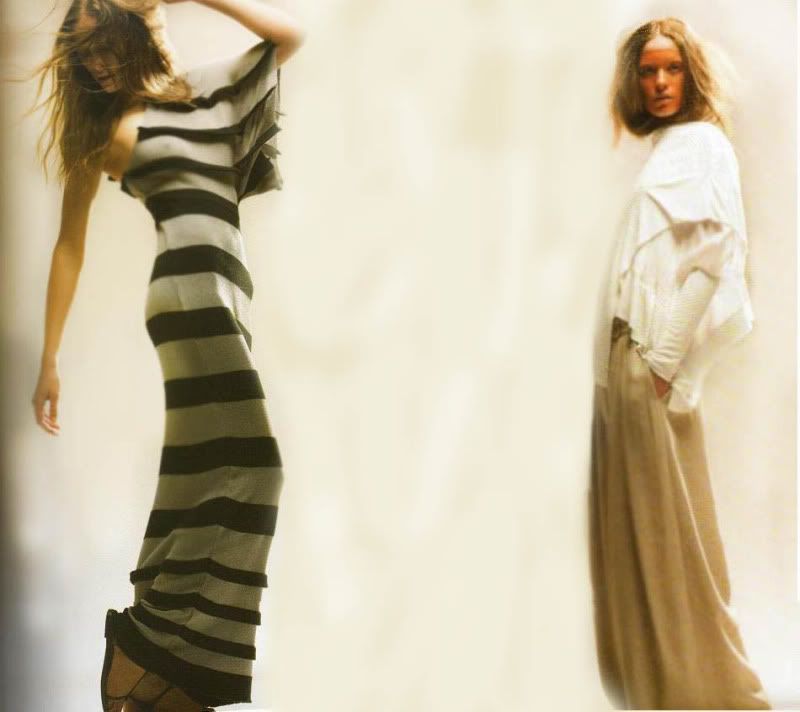 every time i lose myself in the small roads around Plaka i always remember to pay a visit at Ioanna Kourbela's showroom! Last time i did that i was pleased to find out that her new line was accompanied by an amazing photo shoot! Not many Greek designers take seriously the photos presenting their new collections and that's why i was so happy to see that Kourbela's catalog not simply presented the new line but also was artistic enough to make me ask for it when i entered the shop! The girl there told me that i can see the clothes also on the site (something that i already had done) but i wanted so badly to have the catalog that i almost begged for it!
Seriously i'm so excited about the work Ioanna Kourbela, photographer Michalis Kloukinas, hair and make up stylist Manos Agrimakis and artwork designer ChrisTrivizas have done that the catalog now has a place next to all the fashion books on my library.
A
nd of course the clothes that Ioanna Kourbela designs are so greek-spirited that i find the spot of their store ideal! The address of the retail store is: 109 Adrianou str.& 12 Hatzimihali str at Plaka and you can also visit the show room at 12 Hatzimihali str.,Plaka.