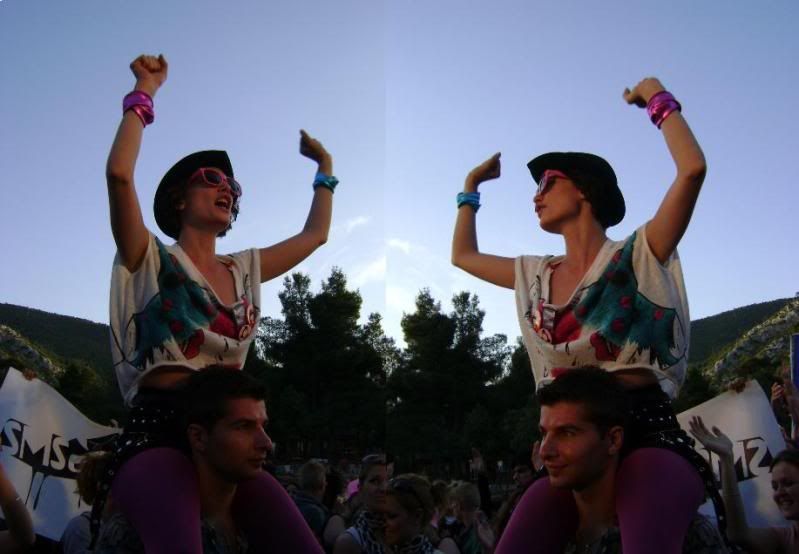 few days ago i went to see a music band at terravibe! the funny part of the story is that i screamed and shouted for more than 10 hours about a band i never saw on stage!!!! No i'm not talking about Depeche Mode canceling the show in the last minute! I'm talking about taking part in the shooting of a telephone company's new ad!
Now the ad is out and you can watch it on the telly! The story is about a concert to be made. while the crowd is waiting for the band to arrive, a young girl sees them first and shouts "here they are".
That girl's real life name is Jasmin! And i couldn't help but take a picture of her as she was dressed to impress! Pink tights under a black mini skirt and on top a white tee with badges all over the fron

t

-even on her bra! she finished the look with pink way fares and a black hat! so cute and so perfectly fresh and right for a live concert!
(please credit if u use the photo)