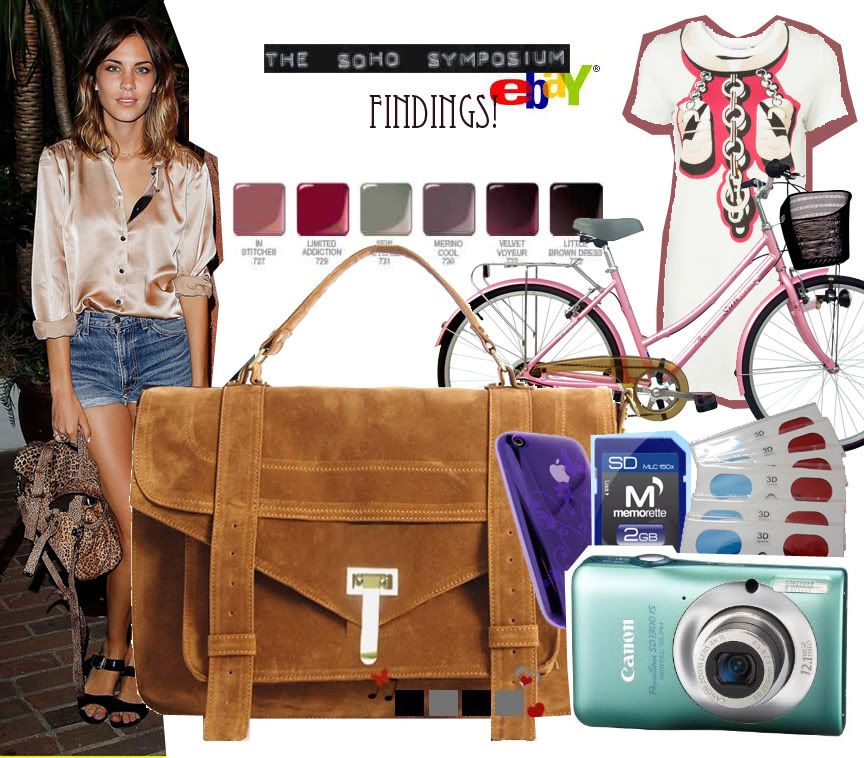 It's no secret, some months ago I was one of the first to inform you of the Greek Ebay market's opening! I still find that trip to Zurich one of the best things that I had the opportunity to do thanks to this blog and today that I found some free time I decided to take a look at Ebay again in search of "New Season" items!

It's actually the first year that I'm not returning back to school/uni, but it seems to me that this time I'm in more need of finding new inspirations, new clothes and styles to wear and new items to buy! So above, you can see some of my "want/need" items of the moment!

1. Mary Katrantzou/Topshop shirt (that I now regret of not having bought back then),
2. Essie Fall 2010 Collection of Nail Polishes,
3. my brand new bike (that I need to get out in the streets),
4. an Iphone Case Cover (despite the fact that I don't own it yet, an Iphone is soon to be mine so it needs to be protected),
5. a memory card for my camera (as I'm one of those that can't erase photos from their camera, but prefer to buy one more..memory card instead!),
6. 3-D glasses (for being able to watch movies but also read editorials like...this) ,
7. a brand new camera and...my new obsession:
8. a satchel bag like the one that Alexa Chung holds all the time!
links:
1
2
3
4
5
6
7
8
Alexa pic source:Just Jared