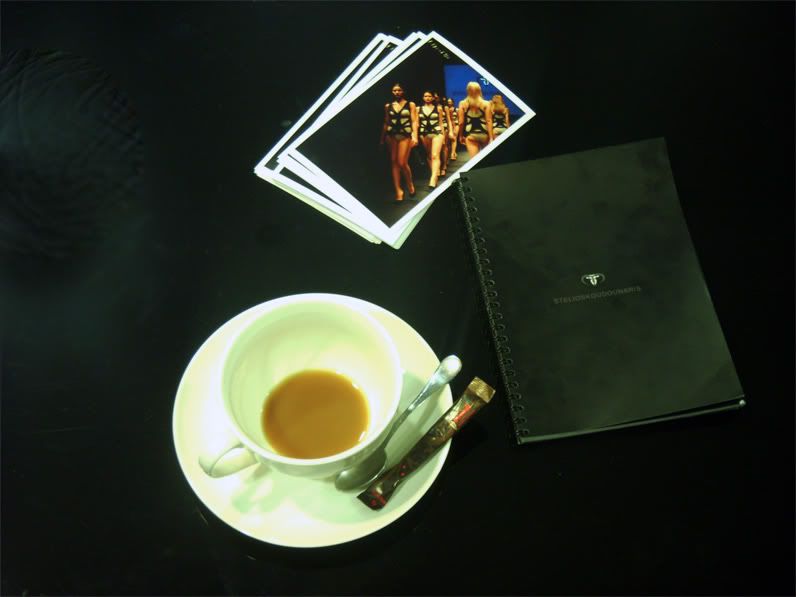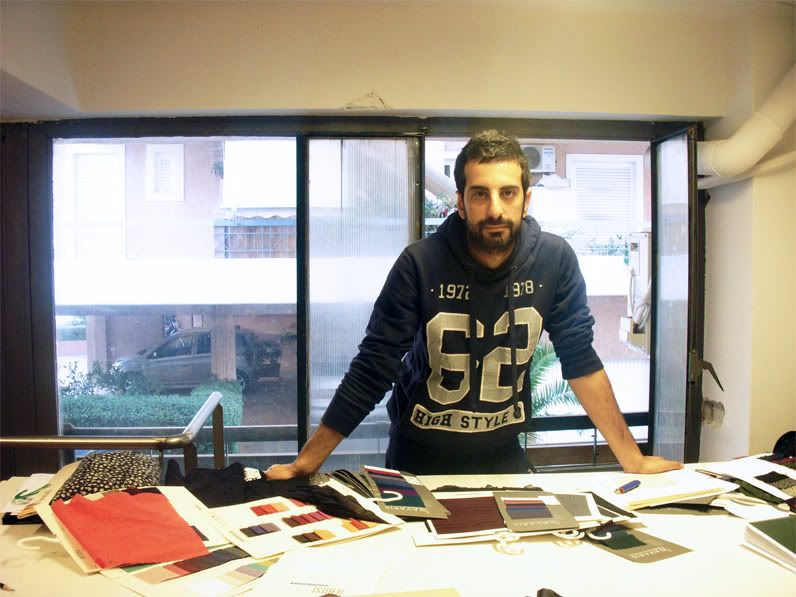 So today I spent the afternoon at Stelios Koudounaris' showroom and personal studio! I was trying to visit his space for more than a year now (I know, hard to believe) but we never managed to work it out. Now it was just the right time as we were both in a more relaxed phase. As the AXDW has ended, Stelios isn't so stressed with the runway, the fittings and the styling and I had some free time today between work and Benetton's preview to go and visit him!

The reason why I wanted to meet him was that I was ill during AXDW and I only took a look of the clothes through other blogs. I was really intrigued to learn more on the inspirations, the way this collection was made and how the designer works and I left the building an hour later full of "creative wisdom".

I loved the fact that all clothes had a particular detail and as the designer showed to me even the simplest pair of cotton trousers had a "couture" inside. I promise you'll read more about our afternoon coffee at his studio soon!