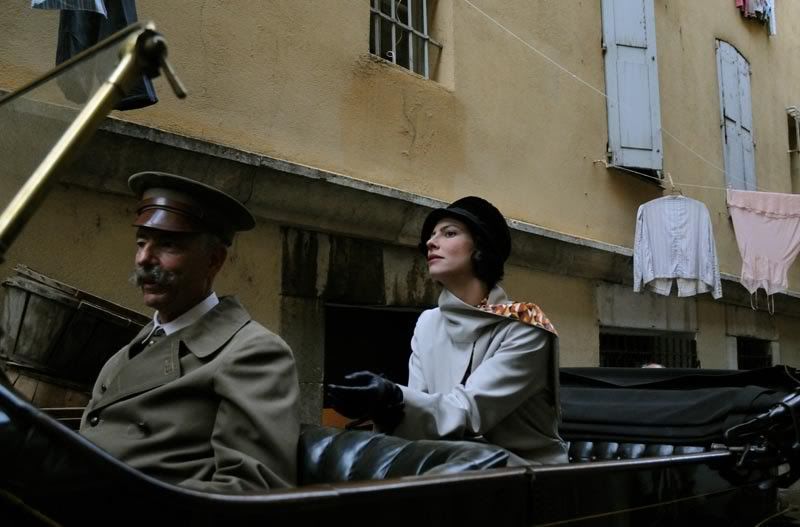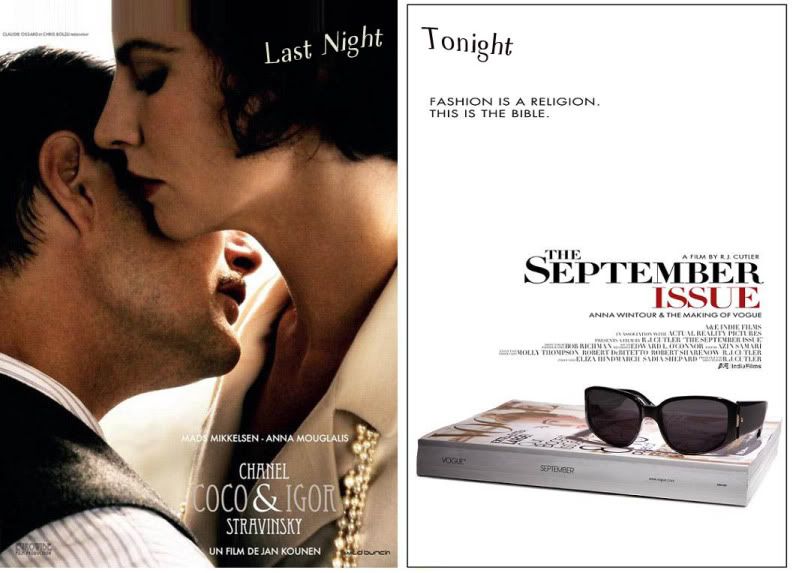 Two films i've heard long time ago and anticipated to see! Last night finally i saw Coco & Igor! (Thank god last minute we discovered that it was played at Attikon cinema and not at Danaos as i said!)
The film takes place at 1920- just the right period of time for me- and it describes the love affair of Coco Chanel and Igor Stravinsky,famous Russian composer. I can't say that i was taken by the love story as it presents Coco taking another woman's man, but despite that, the film gives hints to the life that Coco lived. A very lonely one but definitely an extraordinary one. It presents her way of loving black and white colors...
-you don't like colors?
-of course i do, as long as it's black!
and her urge to create the perfect woman perfume!...not too flowery...not too sweet! Chanel no5! and of course you get to understand how despite the fact that no one really acknowledged her talent as an artist-and not as a shopkeeper-, she succeeded in being one of the most important persons in the fashion history!
Tonight's film....is another story!
I'm counting the hours to see one of the most powerful women of today, Anna Wintour, editor-in-chief of Vogue magazine, and the way that she manages to rule the entire fashion world! I'll keep you posted!


À Bientôt

sources:finnkino.fi, google