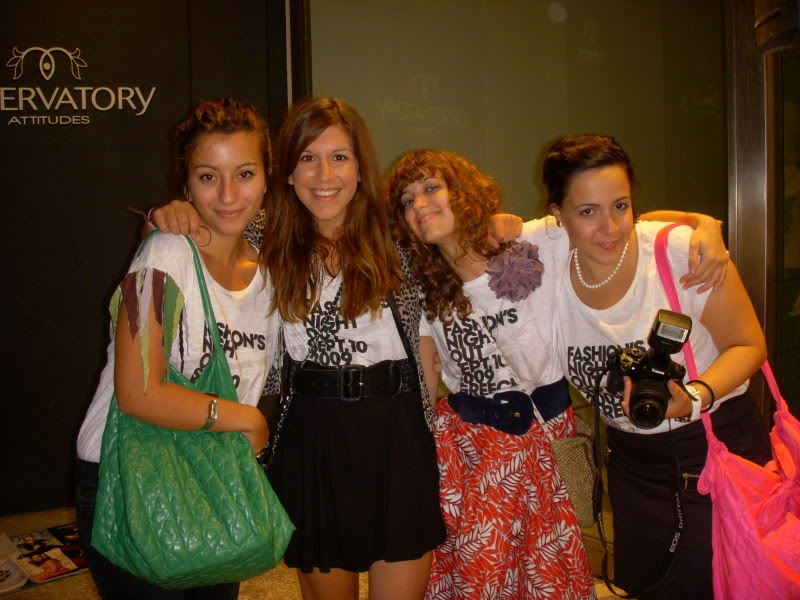 Just returned from Vogue's Fashion Night Out after hours of endless walking up and down Voukourestiou str., 2 drinks, a runway show at Observatory and the final party at Citylink!
we..Thalia from LifeInAthens,me,Nina from LasNinasYLosNinos and C from FashionPaths wish you a goodnight!
Stay tuned for all the after-party photos!...CELEBRITIES INCLUDED!