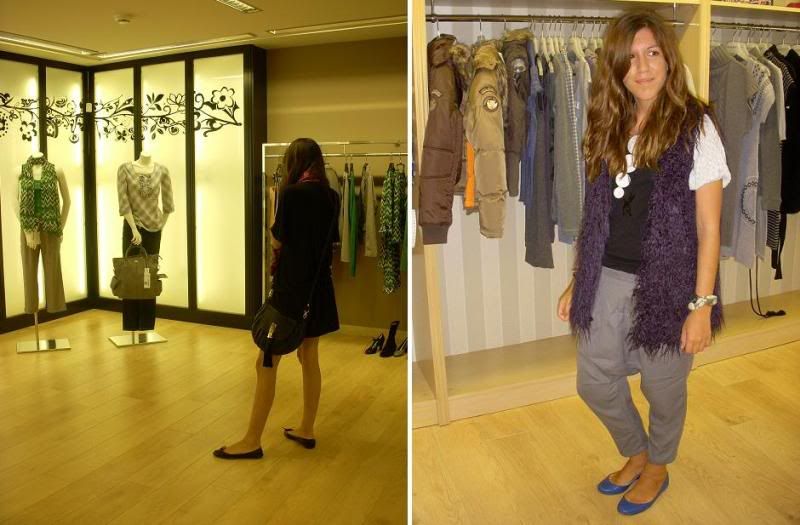 Last Saturday i had a proposition that i couldn't turn down! United Brands company invited us-bloggers- to visit their headquarters and come face to face with all the brand new-not even presented publicly yet- Spring/Summer 2010 collections!
Their most widely known shop is More and More and the thing that even i didn't know by that point was that at all More and More shops you are not going to find just their clothes but also other separate brands! These shops work as boutiques, so you'll be able to find a lot of different styles!
At the pictures above you see me and Queen B in action! And by action i basically mean, trying on different clothes (i fell in love with the purple vest) and taking endless pictures at every showroom we entered!
Overall it was a wonderful Saturday afternoon, and a great thing that a company such as United Fashion Brands chose to come a little closer with the fashion bloggers!