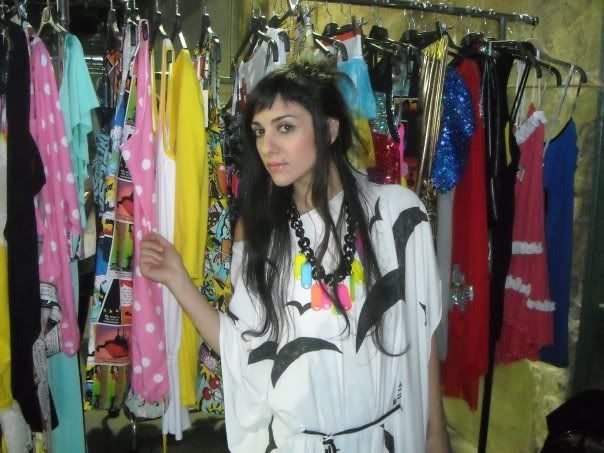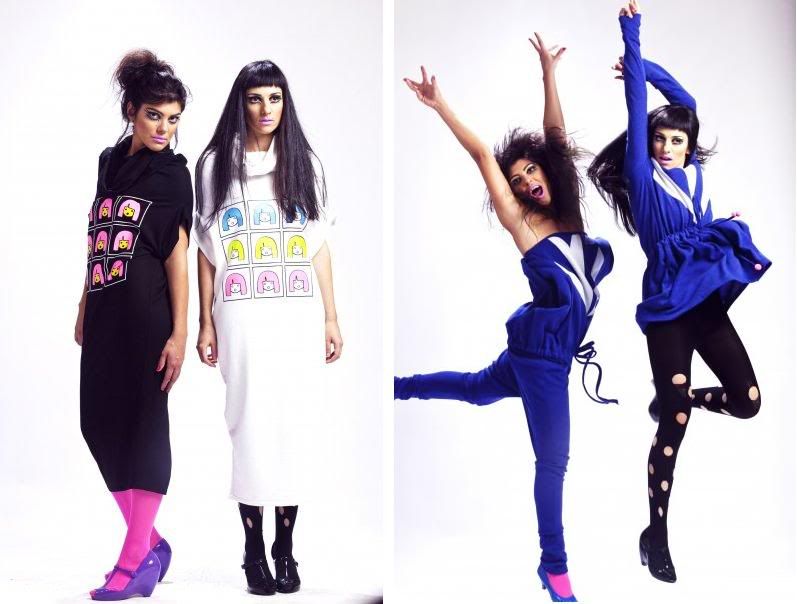 Ok ok ...maybe i don't post as regularly as i did! Busy times for a fashion blogger but I promise i will try doing my best from now on! Furthermore you can't say that i don't keep my word AS today's post is all about another promise i gave 2 months ago (see this post) and as you can see i am a really reliable one!!
Efharis presented her clothes at last Tell-A-Story and i was amazed by her creations! All colorful and with beautiful prints! Clothes that can definitely make your day!



So at last, Efharis was kind enough to do a small Q&A so that you will know her a little better! Enjoy!





1. Efharis, you are one of the most creative young Greek designers, based in Salonika! What made you start creating clothes? What have you studied?



It must have been something magical that entered my mind and made me creative! I have studied in Salonika in a private school, design and history of clothes. My real studies though are all the jobs that i did after graduating.



2 Vivid colors are your trademark! What do colors mean to you? Who are your favourite designers and what inspires you?



Colors are something to play with, they create positive energy! I get inspired by people, items, something that for someone can be useless but for me can be the ultimate inspirational source. My favourite designers are JC de Castelbajac, Ashish, Manish Arora



3. What are the positive aspects of being based in Salonica?



When you do what you most love doing, everything seems positive!



4. You have told me that soon we will be able to buy your creations online! You are going to be one of the few Greek designers who use that method although abroad, e-shopping is quite known! You believe that Greeks use online shopping?



Yes, with internet distance isn't important and everything is easier!



5. You participated in the latest Tell-A-Story. Do you think that this kind of tradeshows must be organized more regularly? Would you present your work at a Fashion Week?



Of course! Tradeshows are useful for all designers! It's a way of presenting your work and also of meeting new people that share the same interests with you!.. And why not about the Fashion Week?



6. What are you plans now?



Keep doing what i'm doing, successfully!

And the last one...


7. If you could steal a famous person's clothes, who would you choose and why?



In that case i would love to turn back the time and sneak inside the closets of many famous persons! I love vintage!
check Efharis homepage
here